The Savannah Suites at the Pegasus Hotel will be homage this evening to the gala National Sports Commission (NSC) annual awards ceremony for outstanding athletes, business entities and journalists.
Director of Sport, Christopher Jones briefed this publication on Thursday and confirmed that all systems are in place for the black tie affair event which also includes dinner.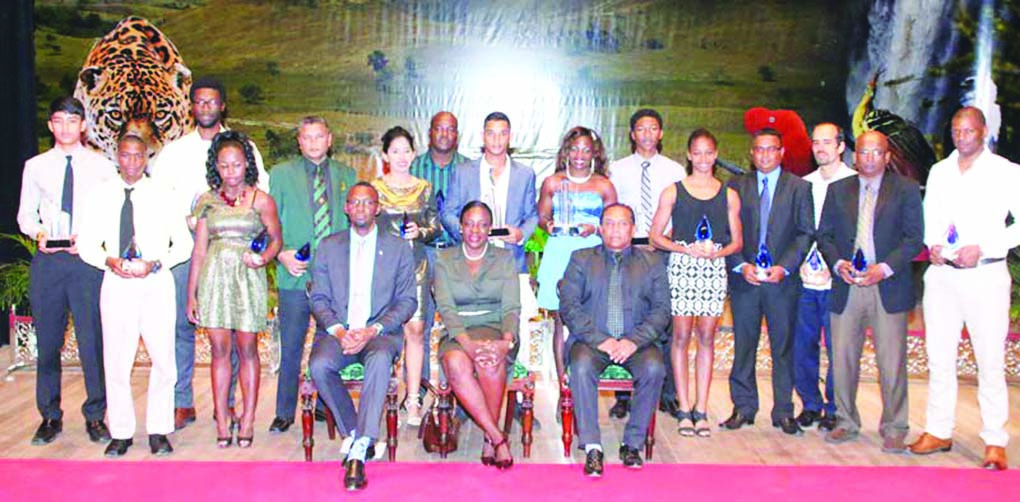 "We at the Sports Commission will continue to raise the bar in terms of how we treat the athletes and not using what was obtained but rather taking step further," Jones stated.
The Sport Director explained that the change from the National Cultural Centre to the Pegasus was to give the athletes the amenities that they are deserving of.
All the nominees have been notified and a panel of commissioners are selecting the winners who will only be revealed this evening.
This year national record-holder Brenessa Thompson and table tennis player Chelsea Edghill topped the list of nominations for Senior Sportswoman-of-the-Year.
Guyana Cricket skipper Leon Johnson, top-order batsman Shimron Hetmyer, Caribbean
Super Bike champion Matthew Vieira, Kristian Jeffrey and Olympian Troy Doris are among those up for Senior Sportsman-of-the-Year.
According to a release from the NSC, a total of 21 categories will be awarded, since only 15 of the 43 associations and federations affiliated to them had submitted nominations.
Last year Motor Racer, Kristian Jeffrey and the multi-talented Alisha Fortune were among the top awardees.
The 19-year-old Vieira is also among the picks for Junior Sportsman-of-the-Year, where the line-up also includes table tennis player Kaysan Ninvalle, athlete Daniel Williams and Caribbean junior champion squash player Shomari Wiltshire.
In the Junior Sportswoman-of-the-Year, there are athletics' Chantoba Bright, badminton's Priyanna Ramdhani and table tennis Neveah Clarkson.
Athletics coach Johnny Gravesande and national table tennis coach Linden Johnson are up for male coach, while Tiffany Solomon from hockey and Shelly Daly-Ramdyhan from tennis are among the female nominees.
Two new categories for businesses have been added, namely Corporate Sponsor (Large Company) and Corporate Sponsor (Small Company). Large companies included Digicel, Banks DIH, Ansa McAl and Scotiabank among others.
Banks was also nominated in the small company category, where other submissions included Trophy Stall, Bounty Farm, E-Networks and Fitness Express.
Journalist will also be rewarded for their performances in print, non-print and online as well. The gala event gets underway at 19:00h.