GuyanaNRA Smallbore Section .22 Precision Shoot
– Milling cops junior title
Continuing to display of match winning form, veteran marksman Harold "Top Gun" Hopkinson has once again out shot his rivals to claim the top spot in the Guyana National Rifle Association (GuyanaNRA) Smallbore Section .22 Precision shoot held on Saturday at the Tactical Services Unit Range of the Guyana Police Force.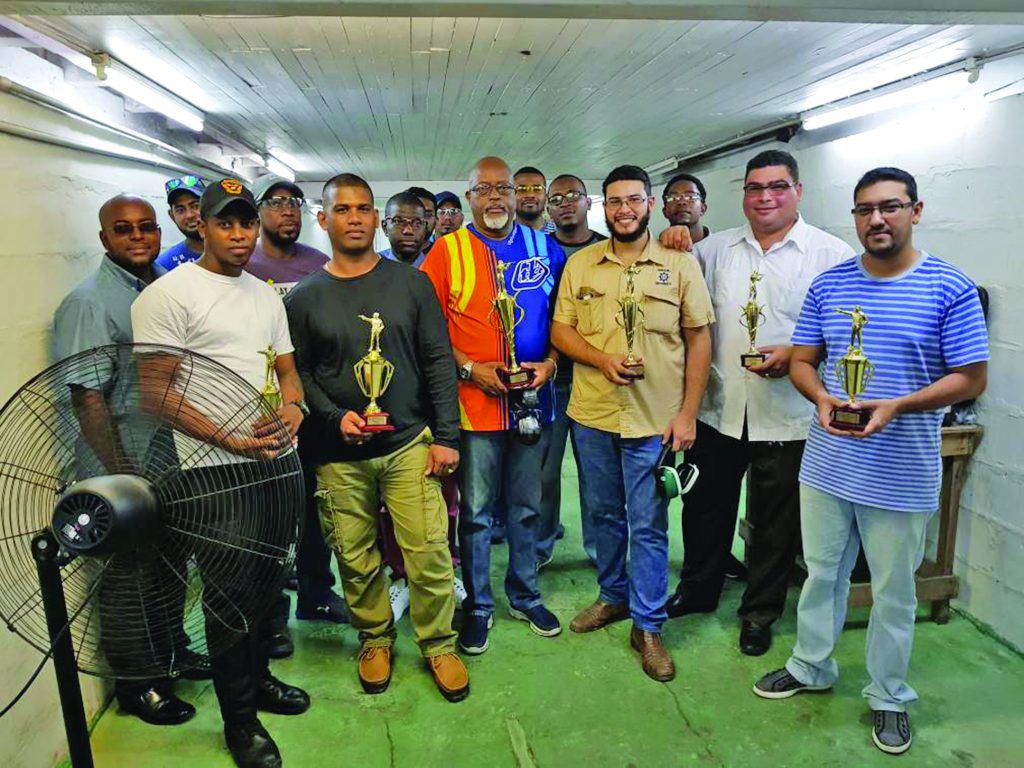 Hopkinson's form which allowed him to do well in the just concluded Grenada Gun and Rifle Association's Second Annual six Stage, Level 2 IPSC competition, still held as he amassed 232 points along with two V Bulls to win the senior category.
Taking the second place was Chad Melville who ended with 228 points the same as Dr Johan DaSilva; however, Melville shot 4 V Bulls which meant that Dr DaSilva had to settle for third place.
The senior competitors shot from the 10 and 15m distances while the juniors aimed from the 5, 7 and 10m distances.
The leading junior on the day, the top three competing in their first precision pistol match, was Terry Milling who accumulated 232 points and one V Bull. Second was Michael Tang with 225 points and 5 V Bulls while third place went to Sherwin Solomon who tallied 221 points and 1 V Bull.
This was the third such competition held by the GuyanaNRA Smallbore Section for the year.