Following strict COVID-19 protocols, Transport Sports Club (TSC) battled Queen's College in a one-sided affair on Saturday at the Queen's College Ground.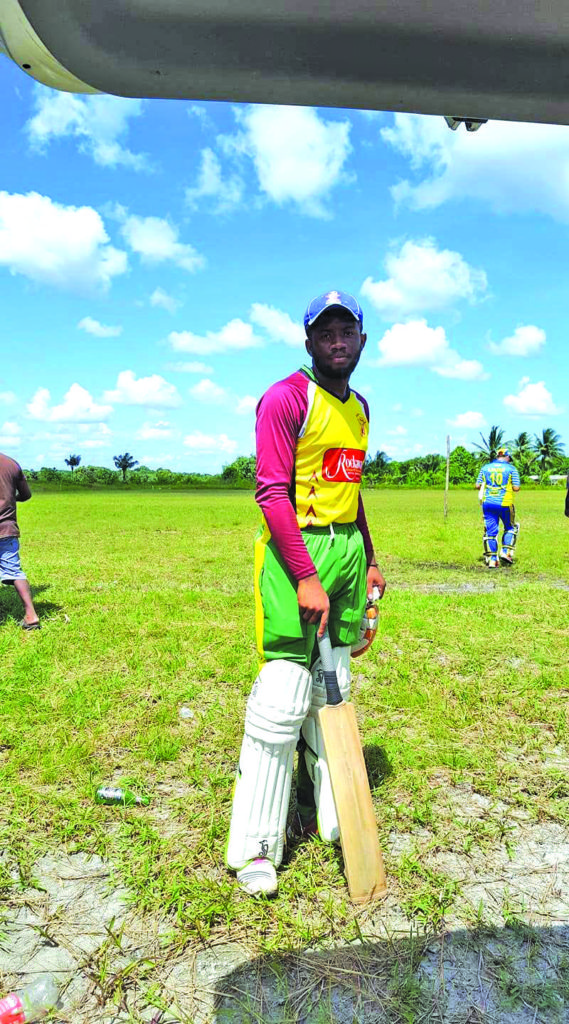 The result from this warm-up match favoured Transport, who were able to win by a whopping 146 runs thanks to the batting efforts of Ewert Samuels and Akeem Redman and the bowling class of Kevin Ross. Then, on Sunday, the team comprising Transport youths and two seniors beat Diplomats in a friendly 25- over fixture played at Transport Ground.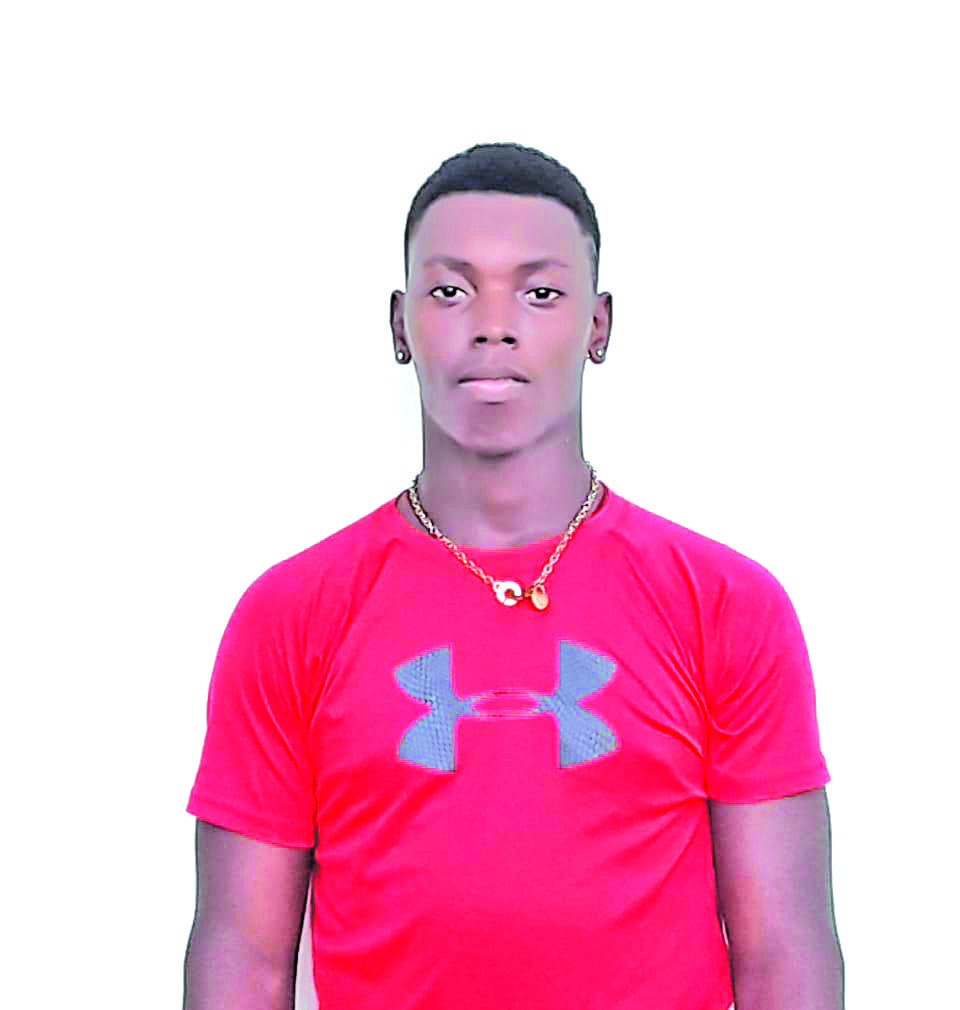 In Saturday's encounter, TSC won the toss and chose to bat as they looked to post a mammoth total in their 35 overs. In the end, they were able to rack up 256-7 in 35 overs. Top-scoring were Samuels with 67 not out (8×6 2×4), while Redman made 67 (6×6 4×4) and Lorrex Evans 39 not out (1×6 6×4) and Rafael Singh 37 (2×6 3×4) chipped in with quick-fire cameos. Samuel's innings was the one that set the tone for the encounter as he blasted his fifty in just 15 balls as he smoked bowlers to every part of the ground. Redman also did his part, as he played his natural game and tormented his opponents. Samuels and Redman contributed a total of 14 sixes between them. Bowling for QC were Nathan Sukhanandan 3-50 and Nasire 2-70.
In reply, QC's batting failed them as they were bundled out for 110 all out in 20.5 overs. The only player to score big for them was Brandon Jaikaran with 57 (2×6 6×4). QC struggled to read the line and length of the bowling. Ross and Singh were able to tangle them in their webs, resulting in the small total. Bowling for TSC were Kevin Ross 5-32 and Rafael Singh 3-15 in sterling contributions to TSC's mammoth win.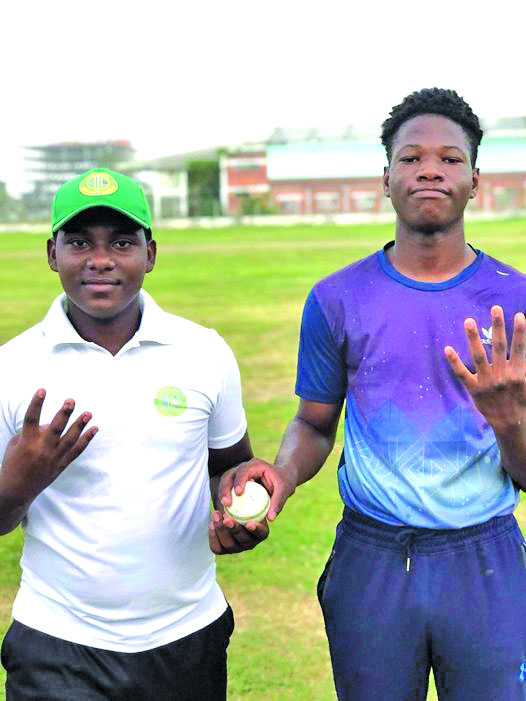 While on Sunday after overnight rain and early-morning showers coupled with the Saharan dust and hazy sunshine, Transport won the toss and asked Diplomats to bat on a pitch with some moisture.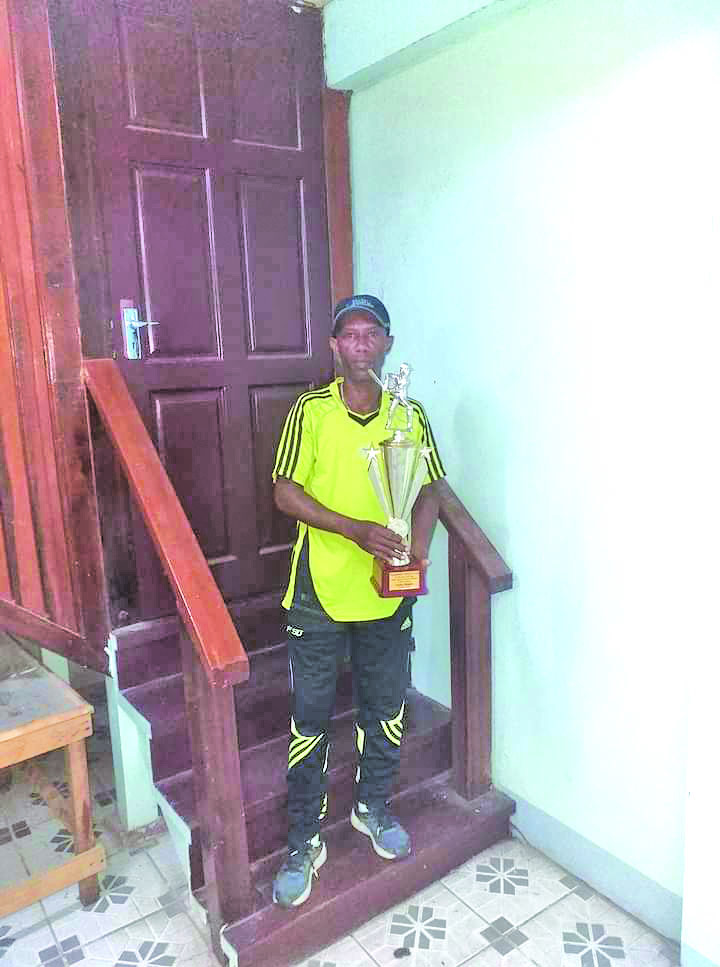 Diplomats got off to a flying start with Jeffrey Blair hitting 4 fours and a six in a quick-fire 37; he was removed by the lively fast bowler Nehemiah Hoenkirk, who ended with figures of 4-16 and got support from John Persaud 4-17 while Stephon Sankar, the off-spinner, picked up 2 for 14 to bowl out Diplomats for 100 in 19.4 overs.
In reply, Transport were cruising at 47 for 1 in the ninth over when the elegant Jerimiah Hoenkirk (26) and the sound and compact Ryan Latif (14) held the innings together with a partnership of 44 runs. Gabriel Rookhum chipped in with a quick 17 while Wayne Yansen and John Persaud helped to get Transport over the line in the 24th over. Bowling his left-arm spin for Diplomats, Michael (one name only) ended with 4-4 as he brought the game to an exciting nail-biting finish.