– Registration closes May 21
The start of the 592 Beer, I-Cool Water nationwide Softball Tournament has been pushed back to May 26 after an outpouring of support from teams across the country. This was disclosed by organizer Samuel Kingston of the Demerara Softball Cricket Association (DSCA), after receiving the trophies for the tournament from Trophy Stall at South Road, Bourda.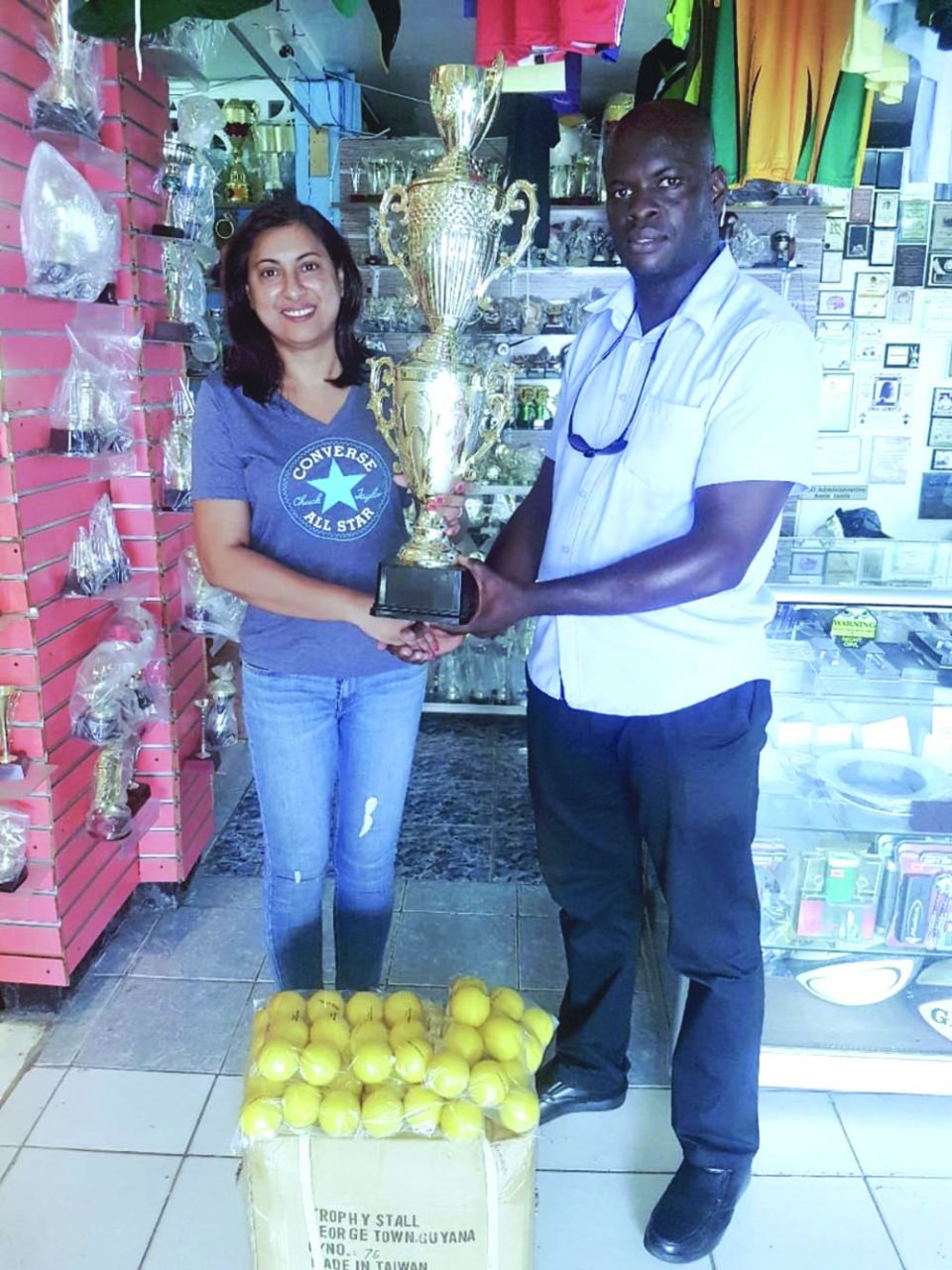 The handing over ceremony also signals collaboration between the organisers and Trophy Stall, who joins ANSA McAL as sponsors of the tournament. Kingston also disclosed that teams consisting of players over 40 years old have expressed their interest in playing, and the association has created a separate category for them. The over-40 teams will pay an entrance fee of $15,000, which would also give them one case of 592 beer, one case of I-Cool Water, and one dozen tournament balls.
Like in the Open tournament, teams will play a round robin format before the top teams head to the knockout stages. The winning Open team will get $160,000 and a trophy, the runner-up Open team will get $40,000 and a trophy, while the Over-40 teams will play for cash incentives and trophies as well.
Teams desirous of entering have until Tuesday, May 21, to get registered in their respective areas. In West Demerara, teams can contact Omesh on 675-7961; on the Essequibo Coast, captains or managers may call Patrick Rooplall on 671-5697; in Berbice, Roy Jaferalli can be contacted on 654-8187; and in Georgetown and East Bank Demerara, Samuel Kingston can be had on 692-8815.
The Open teams are required to pay an entrance fee of $12,000 and will get one case of 592 beer, one case of I-Cool Water, and one dozen tournament balls for their first round match. The opening round of action is set for May 26 at the Gandhi Youth Organization ground on Woolford Avenue in Georgetown.
Matches will be played in Berbice and Georgetown.