The Upper Demerara Football Association (UDFA), under the new leadership of President Terrence Mitchell, have set an ambitious nationwide football championship to mark their 2017 season opener.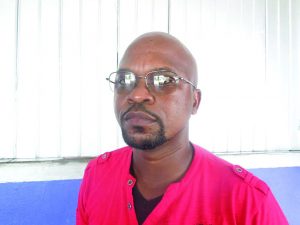 It involves the eight associations affiliated to the Guyana Football Federation (GFF), who will battle for a $2M first prize in a $6M championship package dubbed the GT Beer 'Sunday Night Super Cup' tournament, which is set to kick-off at the Mackenzie Sports Club (MSC) tonight.
In the opening fixture of the two-group competition, East Bank Demerara (EBD) will take on East Coast Demerara (ECD) at 18:00hrs, while Upper Demerara's Linden side will face Essequibo/ Pomeroon in the second game, at 21.00hrs.
According to Mitchell, the UDFA has already been given the green-light by the governing body of football in Guyana, the GFF, to allow the eight teams that represent the Upper Demerara, Georgetown, Bartica, East Bank Demerara, West Demerara, Essequibo, East Coast Demerara and Berbice associations to compete.