Branded by the slogan "nothing short of magic", Sheer Magic is a local, all-natural, cruelty-free vegan brand created by 22-year-old Lestra Miller.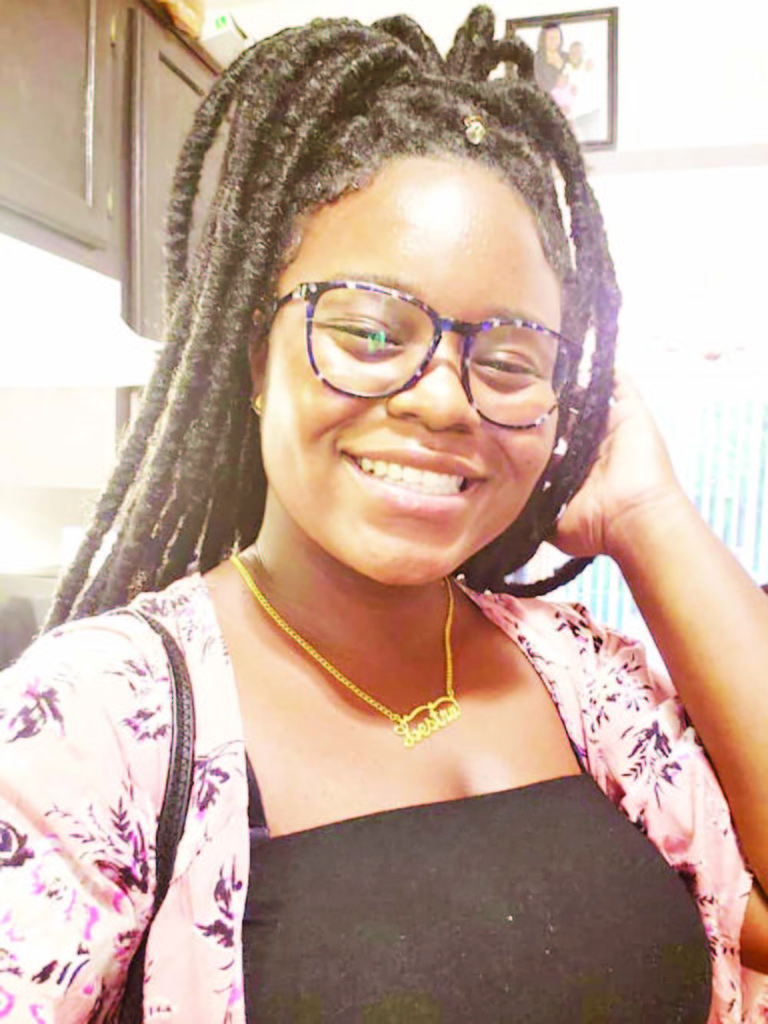 Miller, who is a final year Biology student at the University of Guyana took time to recount her entrepreneurial journey in an interview with Guyana Times.
She explained that her business and brand stemmed from a hobby. Miller related that in 2016, she began her natural hair journey but was unable to afford the majority of the "top brands" suggested for naturals and as such, she sought other alternatives.
"When I was transitioning, I was also now starting University, so I didn't have all the money to buy the fancy products and all the well-known brands. So, I decided to go on YouTube and to research on natural alternatives. So that's where it started as a hobby," Miller explained.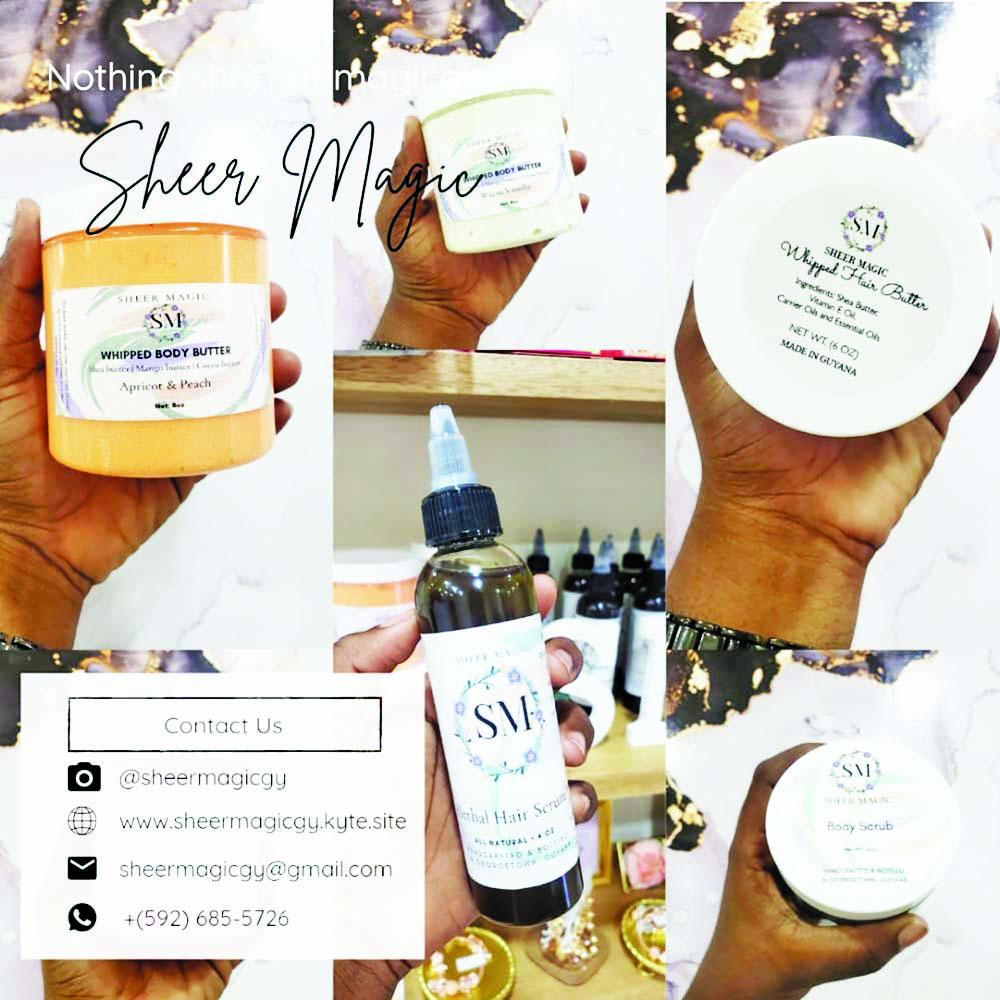 She added that after much research, she began creating hair products for her personal use in the comfort of her home.
"I did it for the past four years and everyone kept asking what do I use in my hair, and what is the product and I told them that I use my own stuff," she recounted.
Following numerous inquiries and excellent results, Miller said she felt motivated to turn her hobby into an income-earning venture. However, this took time since she was a full-time university student.
Nevertheless, Miller related that she found the opportune time during the pandemic. She explained that she maximised the lockdown and began making her products in large batches for retail.
"When COVID hit, it was the perfect time for me to balance going to school and making my products, so that's when I started the Sheer Magic brand," she told his publication.
As such, Miller said she launched Sheer Magic on May 23, 2020. She added that she operated online for a little over a year until she gained a space in the Sach Store – a shared business space, in March of this year.
"I saw the post that Sach was offering spaces for other businesses and I took the opportunity. So now I have a shelf at the Sach Store on Waterloo Street," she said.
The young entrepreneur furthered that her brand consists of four types of products.
"So, I have the whipped hair butter, the herbal hair serum, body scrubs which comes in coffee and turmeric along with the body butter which comes in Japanese cherry blossom, warm vanilla and apricot and peaches," she detailed.
Miller highlighted that her products are suited for all genders and all hair types; noting that each batch is handmade with the same consistency and commitment.
"If you want your products at an affordable price, it caters for everyone; whether natural hair or chemically processed hair. Even males can use the products," she posited.
To view Miller's products, visit her business's Instagram page "Sheer Magic Gy" or her shelf at the Sach Store at 161 Waterloo Street, Georgetown.