An autopsy performed on the decomposed body of University of Guyana student Joel Skeete on Tuesday proved that he died by drowning. The post mortem was performed by Dr Nehaul Singh at the Ezekiel Funeral Home.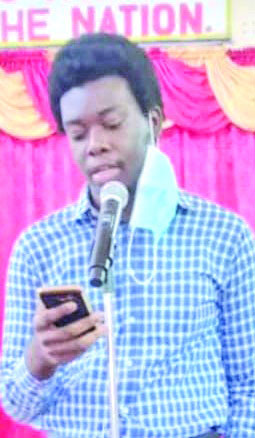 His body was discovered lying face down among the rocks along the western bank of the Demerara River in the vicinity of Belle Vue, West Bank Demerara (WBD).
Skeete, 19, had disappeared about six days ago, after leaving a barbershop at the Demerara Harbour Bridge Mall.
On the day of his disappearance, his mother, Lorenza Griffith, had reported that her son had last been seen at about 19:00h wearing a dark red jersey and a pair of dark grey jeans.
Several persons around the area where the body was discovered were questioned, but no useful information was received.
However, the University of Guyana, in a statement, said that the institution is sadden by the passing of the student.
"The University has received the sad news that the hopeful search that was being carried out for 19-year-old Joel Skeete did not end with his safe return to his family and friends as we had hoped," the statement read.
UG further extended sympathy to Skeete's friends and lecturers who, like his family, must also cope with his loss, and go through the natural grieving process.
In addition, the release stated that the University's Care Team is ready to render support to those grieving during this time of bereavement.