The University of Guyana (UG) is modernising its campuses in preparation for the September semester. In an interview with the Government Information Agency (GINA), Vice Chancellor, Professor Ivelaw Griffith said works have already started to outfit lecture theatres with air conditioning units. He explained, "We've got to try to create the physical environment that is more hospitable to working and to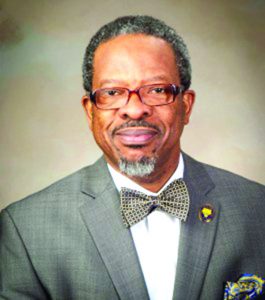 studying and to doing research."
UG has also boosted its ICT connectivity on all its campuses through an agreement that was recently signed between the University and the Public Telecommunication Ministry.
"They can expect full Wi-Fi on this campus wherever they go and that is a important achievement," Professor Griffith added. Better dormitory facilities will also be available when the semester begins at the end of August.
Incoming students at the University can also expect "curriculum innovation". UG's academic board has recently approved several new programmes which include an associate degree in mining geology, master's programme in agro business, master's programme in psychology, post graduate programme in health sciences on radiology, and a bachelors in environmental sciences.
"There's a list of new degree programmes baccalaureate (Bachelors) and post grad. There are some new degree programmes coming on board as well in the next academic year," Professor Griffith said. These improvements are all part of the University's rebranding to modernise its campuses and curriculum.