…express dissatisfaction with affairs of industry
By Samuel Sukhnandan
There is general consensus among sugar workers attached to the Uitvlugt Estate on the West Coast of Demerara that the projected target of 40,000 tonnes of sugar will not be achieved by 2020, despite the publication of several vacancies in the local media by the Guyana Sugar Corporation (GuySuCo).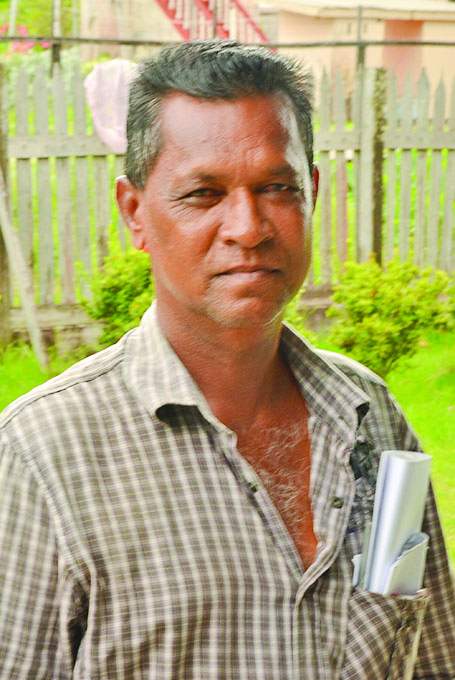 Workers of all categories claim there is word making the rounds that if this target is not achieved, the Government might move to close this estate as well, leaving hundreds of workers on the bread line.
Guyana Times visited the estate and spoke with several workers, who all expressed dissatisfaction with the manner in which Government and GuySuCo are handling the affairs of the sugar industry, particularly how they are moving to downsize the industry.
Field Secretary of the Uitvlugt Estate, Ranveer Singh, has claimed that the estate is far from achieving the projected target of 19,000 tonnes of sugar this year. According to him, it is highly impossible for the estate to reach 40,000 tonnes by 2020, and the most the entity is likely to achieve is 31,000 tonnes.
"According to the planting programme and what they achieved in 2017, (it) will tell you what they could achieve in 2018. What I understand from my representatives in the back dam (is) that rat infestation is hitting this cultivation, and cattle damaging certain parts in the back dam," he explained.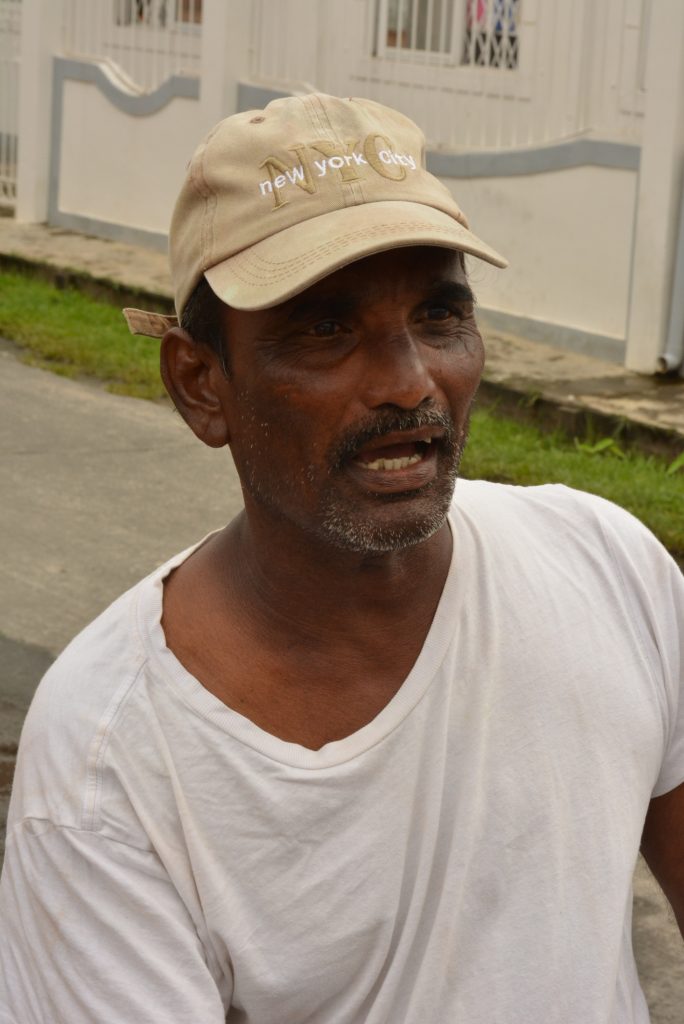 Incentives
The Guyana Agricultural and General Workers Union (GAWU) representative also raised concerns over GuySuCo's disinclination to meet with the Union and discuss a way forward. He said the targets being set are not only unrealistic, but need workers input in order for to be achieved.
He explained that the vacancies advertised for more workers would not attract much people, unless GuySuCo places more incentives in their employment packages.
"Set the targets suitable so that the workers could achieve a WPI. Motivate them, so they would come out and work. API is a must. You are not going to attract cane cutters, too, when you have managers harassing workers and ill-treating them," he explained.
A factory worker for 15 years, with a combined work stint of 35 years at the Uitvlugt Estate, Deochand Harripersaud claimed that the estate has never achieved a 40,000-tonne target.
"I am working 35 years in the sugar industry at that same estate, and Uitvlugt never made 40,000 tonnes sugar. The highest they ever made is 33,000 tonnes, and it is a big task to make that amount," he asserted.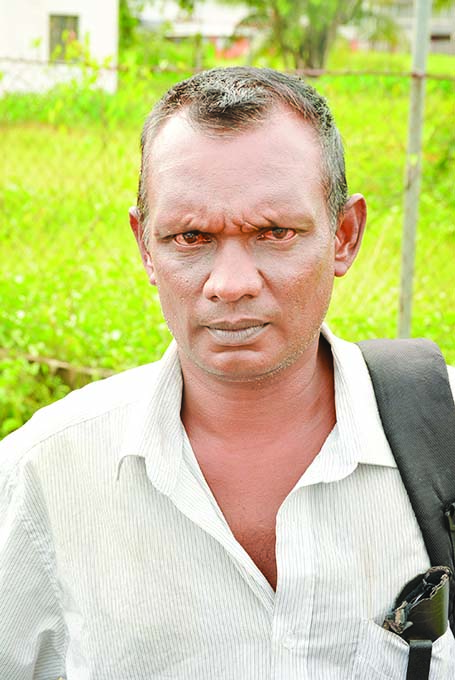 The estate worker also argued that even if the conditions were good to produce that much cane to meet the target set out by GuySuCo, the current configuration of the factory cannot handle that amount. It therefore means that the factory would require extensive expansion and repairs.
Under-capacity
In providing a breakdown of the production level of the factory, he said the estate is capable of grinding 90-95 tonnes cane, but at present some 105 tonnes cane are being ground. It is not possible to increase this by another five tonnes, as it may put a strain on the equipment.
"When you do that, the sugar (is lost) at the boiler, (which) doesn't have the ability to (produce) that (much sugar). The boiling house, on the other hand, cannot (facilitate that amount of cane juice), and there is where the problem is occurring. It will cost the estate more, because when the boiling house full out with the juice, you will have to use fuel, wood and bagasse, and that's (fuel worth) millions of dollars," He said.
Harripersaud also lamented that factory workers have been feeling the brunt of the estate's limitations for many years now because of the deteriorating condition of the factory, especially since they are not acquiring any new parts to help sustain the equipment and facility for operations in future years to come.
"Bringing equipment from Wales is not the (answer to the) problem, those things are used. Right now we are fabricating our own thing, but we are fabricating mild steel. (Approximately) three to four years from now, it will rotten out with the juice. We have cast iron for the sole plate for the mill, and we are fabricating one there now. Next two three years that will be (worthless), and they are saying that GuySuCo ain't got money."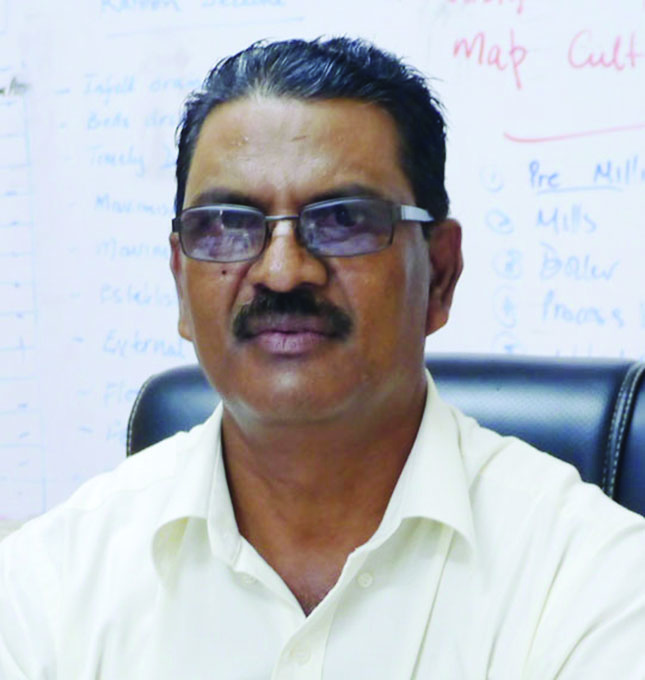 He continued: "We are not getting any new parts at Uitvlugt, it's sheer old thing. When we doing maintenance, we are using a lot of old parts, cutting thing and putting it back. As for bolts and nuts, we don't have (those) right now. We have to (re-thread used ones). So, I don't know what they are talking about (producing) 40,000 tonnes (of sugar)," he stated.
Based on the acreage under cane and the capacity of the factory, Harripersaud is of the opinion that the estate could achieve a production of between 30,000 tonnes of sugar minimum and 32,000 tonnes maximum.
Harripersaud told this newspaper that by downsizing the sugar industry, the Government is just creating more uncertainty in the country, and this could, to a large extent, lead to an increase in criminal activities. This, according to him, could get worse in communities along the sugar belt.
He also feels that GuySuCo is hiring too many managerial staff members, as opposed to people who work in the fields, and he has recommended that GuySuCo look into this with the aim of reducing the wage bill.
Financial security
Meanwhile, Loochand Sukram Khandhai, a harvester for over 25 years, told Guyana Times that not only does Uitvlugt Estate lack the capacity to produce the anticipated 40,000 tonnes of sugar, but if the variety of cane is not changed and if enough is not done to improve the yield, then the estate would not have enough canes to meet that target.
"Every crop you working you will get better canes (if the variety is improved). (But right now,) every crop you go, you getting shorter and shorter crops. For the last crop, they were proposing 8200 tonnes and they only make 7300 tonnes. If we will continue these things (with the way things are) and you don't have the capacity to do these things (improve production at the estate), how in the name of God we will be able to produce 40,000 tonnes of sugar?" he questioned.
The harvester also pointed out that hiring more people would not solve the problems at the estate. He said the estate caters for between four and a half and five tonnes of cane per harvesting, and if there are two gangs to deliver canes, the estate could get at least 16 hours of grinding and manual loading.
Khandhai emphasised that people are looking for financial security because they have bills to pay and families to take care of. He explained that the meagre salaries paid by GuySuCo are not enough. While recognizing that Guyana no longer benefits from preferential prices for sugar in Europe, the sugar workers noted that there is still some room for GuySuCo to provide necessary incentives.
"Days gone by I used to mind (provide for) my children and saved to build my house. I used to say I don't know if I could ever leave cane-cutting. But I can't say that anymore, and there is no future for my children in sugar. Look how things are right now," he added.
Realistic
However, while these workers are convinced that the target cannot be met, the Uitvlugt Estate Manager, Yudhisthira Mana, has a different take on the issue.
Mana told <<Guyana Times>> that the goal set by GuySuCo is realistic, even though there are some challenges. Quickly debunking some of the things being peddled by some workers are not true, he said: "We are striving towards achieving it because we started crop nowhere to somewhere. It's basically to say we have to invest. We have started the investment."
Mana said the estate could achieve the 40,000 tonnes production only if enough cane is there to support the production, and that expansion has started.
It was recently announced that GuySuCo is investing $1.5B in the Uitvlugt Estate Improvement Programme (UEIP), and through a leasing process to private farmers, is privatising half of its plantation to produce sugarcane for the Uitvlugt factory.
The estate manager said the company has set a production target of 20,178 tonnes of sugar for 2017, and is hoping to multiply its current production to achieve a targeted 40,000 tonnes of sugar by 2020.
As part of GuySuCo's divestment and diversification processes, Uitvlugt has been one of three estates selected to remain in sugar production, but a shortage of human resources is hampering production.
Vacancies exist for some 406 employees in the Agriculture Department, the company's largest department.