United Nations Secretary General Antonio Guterres has appointed a Norwegian diplomat to meditate the border controversy between Guyana and its Spanish-speaking neighbor Venezuela.
Dag Halvor Nylander, who dealt with the Colombian peace process, will seek to settle the longstanding border controversy between Venezuela and Guyana by the end of the year, the Associated Press reported.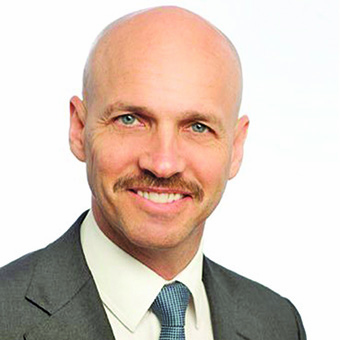 UN spokesman Stephane Dujarric announced the appointment of Nylander as Guterres' personal representative "with a strengthened mandate of mediation".
Dujarric said on December 16 that then Secretary General Ban Ki-moon and Guterres, who succeeded him on January 1, had agreed that the UN chief's use of his "good offices" (since 1990) to resolve the dispute would continue for a final year until the end of 2017.
If Guterres concluded that no significant progress has been made by that time, Dujarric said the Secretary General would refer the issue to the International Court of Justice for settlement — unless the Governments of Guyana and Venezuela jointly request him not to do so.
Dujarric said Nylander "will actively engage with the Governments of Guyana and Venezuela with a view to exploring and proposing options for a solution to the border controversy between the two countries".
Trained as a lawyer, Nylander was Norway's special envoy to the Colombia peace process from 2012 to 2016 and headed the country's mission in the South American nation from 2006 to 2008. He previously served at Norway's UN Mission in New York and its embassy in Buenos Aires.
The border controversy, which was not on Venezuela's front burner for several years after being first officially mooted in 1962, was reignited by the Spanish-speaking country, when US oil giant ExxonMobil began exploratory works in the Stabroek Block offshore the Essequibo.
With Guyana on the verge of becoming a lucrative oil-producing nation, Venezuelan President Nicolás Maduro issued a decree in May 2015 purporting to claim the majority of Guyana's waters off the Essequibo.
The decree was a flagrant violation of international law and was inconsistent with the principle that all states should respect the sovereignty and territorial integrity of other states.
In an effort to defend its sovereignty, Guyana made it clear to the Venezuelan Government that the Essequibo and the waters offshore belong to this country, and strengthened its push for judicial settlement of the issue, as the Good Offices process had yielded little result.
The border between the two countries was set by an international tribunal in 1899, in an award the parties, including Venezuela, had agreed would be the final settlement. Since the belligerence from Venezuela, moves have been made by the international community, including the UN Secretary General, to push for a peaceful resolution of the issue.