By Kizzy Coleman
Eighteen-month-old Ronasha Pilgrim lost her life tragically in the wee hours of Friday when her uncle, 18-year-old Sherwin Pilgrim, in attempting to steal her earrings, allegedly threw her out of a window of the Lot 98 North Sophia, Greater Georgetown home where she lived, and buried her in a shallow grave in the yard.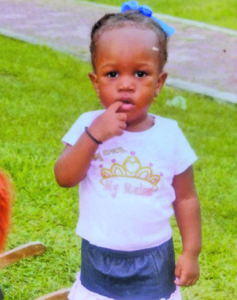 The incident occurred at around 03:30h, when the toddler and her two brothers, aged 10 and 12, were alone at home. Guyana Times understands that the children were awoken when their uncle broke a window and entered their home.
Reportedly just released from prison, the man allegedly attempted to throw the 10-year-old out of the window, but the child managed to escape. He then grabbed the toddler, tore her earrings from her ears, and then threw her out the window into the swampy yard.
Reports are that after this uncle had allegedly thrown little Ronasha out of the window, he dug a shallow grave in the swampy yard and buried her therein, afterwards placing planks over the grave.
Father of the toddler, Ron Pilgrim, a security guard who was on duty at the time,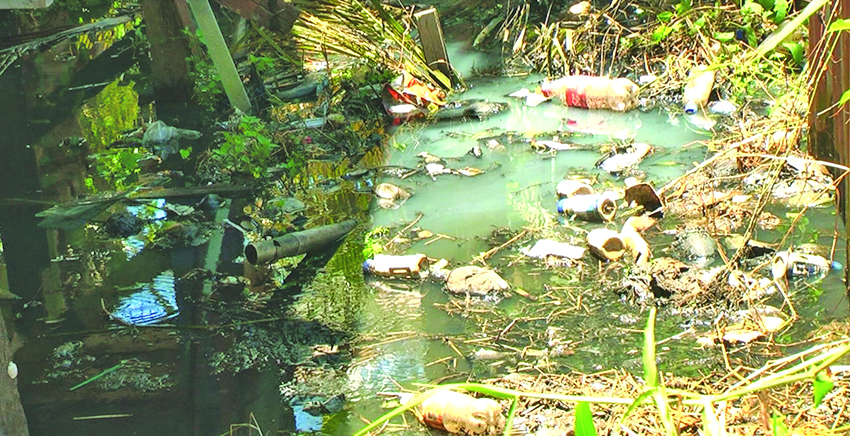 rushed home upon receiving news of his daughter's demise, and had to pull the dead toddler from the shallow grave. The heartbroken father recounted to this publication the horrifying story his sons had told him. The grief-stricken father revealed that his sons had awaited their uncle's departure at a neighbour's home.
Pilgrim said that at around 03:30h, he received a call from a female friend informing him of what had transpired, and he rushed home to be with his children.
The man said the call he received informed him: After he (Sherwin Pilgrim) fling her through the window, he go behind her and they (his neighbours) say that they peep through the window and he dig a hole and bury her inside and he pack mud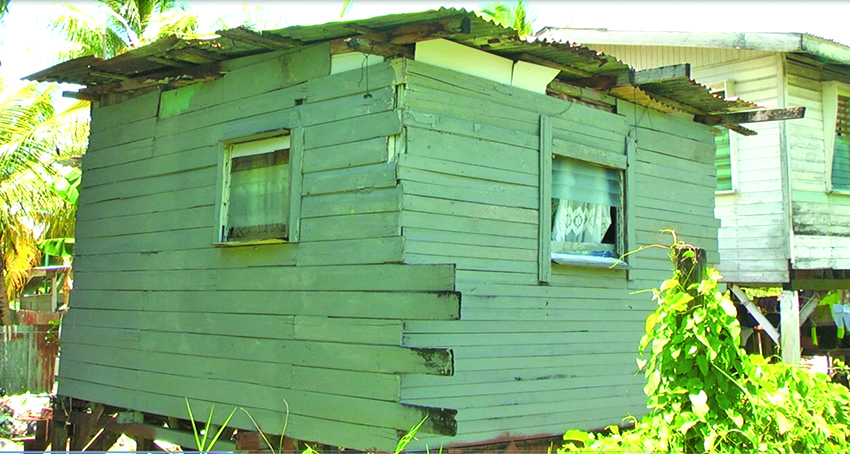 and then wood on top of her.
Upon his arrival on scene, the father explained, the Police were called and a search was launched in the yard for the toddler's body.
"When the Police came, they say, 'let we do an entire yard search,' which we did. The Police ask me to see if I (could locate) any wood. I saw two big pieces of plank, I moved them, I pushed my hands down as the mud was swamped, when I push my hands down I feel my daughter and then I saw her," Pilgrim revealed in disbelief.
The distraught man denied reports that his younger brother is of unsound mind, and said he was baffled as to what may have caused him to commit such a gruesome act.
Pilgrim, however, noted that his brother was recently released from prison, where he had been serving time on a simple larceny charge.
"To be honest, he don't come by me, so I am surprised as to why he come here. What he came here for? What was his intention? So I have no idea what to say," Pilgrim explained.
He said he had recently seen his brother, who "hailed" him up, and they had briefly chatted.
Neighbours who also knew the teenage suspect were in shock at what he had done. One neighbour said that when she heard what had transpired "I started to scream, because I know the boy plus this man (Pilgrim) is a hardworking man, he does really take care of them children," the woman disclosed.
The teenager was captured by Police at his "A" Field, Sophia home, and reportedly confessed to the act. He was taken back to the scene, and was able to point out to Police where he had buried the child.
The toddler's body is currently at the Lyken Funeral Home, awaiting a post-mortem examination. She leaves to mourn three siblings, her parents and other relatives.