The Guyana Defence Force (GDF) has confirmed that three of their Soldiers perished in this morning's explosion at Base Camp Stephenson, Timehri, East Bank Demerara.
However, the Army did not release the names of those who perished.
Nevertheless, Guyana Times has been able to confirm that Shaquille Dehearte is among those dead. Reports are Lance Corporals Peneux and Nicholson are the other two that perished.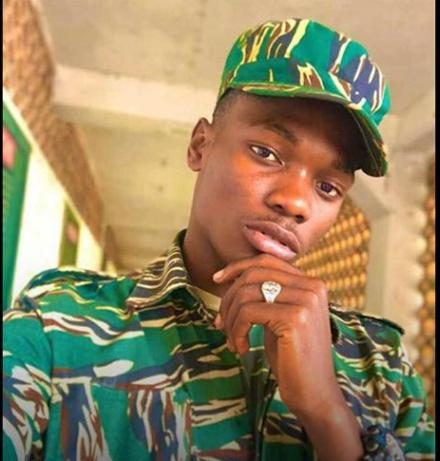 A statement from the GDF said along with the three that perished, another Soldier was injured and is receiving medical attention.
"The Guyana Defence Force (GDF) is currently investigating the circumstances surrounding an explosion which took place at 0900 hours today at its Arm Store complex at Timehri which has left three soldiers dead and one injured. Preliminary investigations have so far revealed that the soldiers were involved in the preparation of pyrotechnics for demolition when the incident occurred. The inured rank is currently receiving medical care. The investigation is in progress," GDF said in a statement.
It was only in February that a soldier attached to the Coast Guard died following an explosion of fireworks at the GDF's Coast Guard Headquarters, Ruimveldt, Georgetown.
Corporal Seon Rose, 23, who had sustained third-degree burns, succumbed to his injuries one day after the incident. The ranks were preparing for the fireworks display to usher in Guyana's 50th Republic Day Anniversary, which was subsequently called off.
At least eight others were injured.