…as reports of high school dropouts, migration to Brazil surface
Calls are being made for more programmes to be set up in Region Nine (Upper Takutu/Upper Essequibo) to cater for young students, many of whom reportedly have not got opportunities to be educated beyond primary level, and thus are electing to take up residence in neighbouring Brazil.
The Geographic Representative for Region Nine, Member of Parliament Alister Charlie, has said that Government's intervention in the region in terms of making skills training programmes available for students is needed.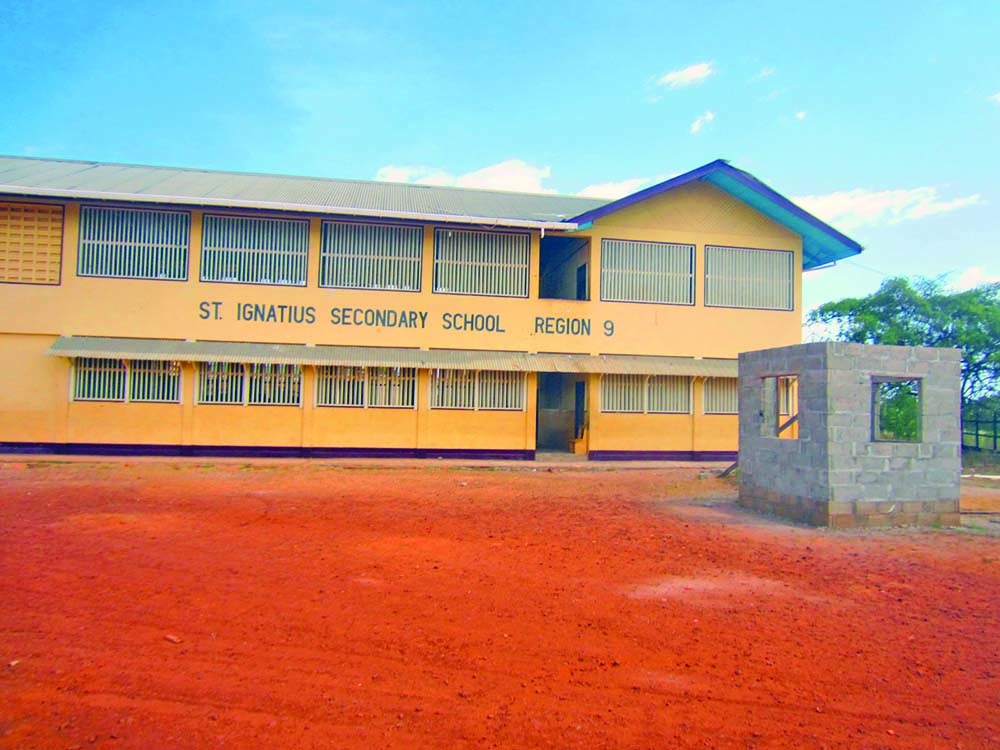 "We have four secondary schools across this region," Charlie said. "Other than that, in every village we have nursery and primary (schools). And within those primaries, we have primary tops, like Grade Seven, Eight and Nine." His view is that, with this school system in the region, children from a large number of communities do not have opportunities to advance themselves academically, "except attending primary top, and finishing school after the Grade Nine Assessment," he explained.
"It's an issue, and I think it needs to be addressed, because these children, when they have written Grade Six Assessment, they move on to primary top….," he explained.
He noted that some of these students have successful results at the Grade Nine Assessments, while others may opt to seek other opportunities. These, he noted, are in the minority.
"Some just go back to where they came from, (and engage in farming), and life goes on. But we're thinking (about the academic future) of our young people, and I think Government should look at this issue of moving (youths) to a higher level (of educational achievement) to eradicate poverty," Charlie declared.
"Because education is the only way you can come out of poverty…, I think programmes should be implemented within villages to have children involved (in acquiring advanced education) to build their capacity (to command good jobs and improve their economic prospects)," he declared.
He noted that alternatives must be provided to primary top students. At present, Charlie noted, if children who have finished their schooling do not return to farming in their communities, they make their way across the border to Brazil in search of a better life.
MoE consultation
The Education Ministry had, earlier this month, embarked on a week-long consultation exercise, hosted in Lethem, in an effort to improve the educational performance of students emanating from Region Nine, and to address the delivery of education within hinterland regions. Led by Chief Education Officer Marcel Hutson, the initiative was conducted by a team of MoE officials which included head of the Inspectorate Unit, Herbert Grandison, and School Inspectors Jennifer Bourne and Nashrulah Khan, among others. They were joined by Regional Education Officer (Ag) Kateri Joseph, the District Educational Officers in Region Nine, and Regional Chairman Brian Allicock.
"Our objective was to give feedback to the Region regarding its general performance in education delivery, and also to help them develop a plan of action for improved performance," Hutson had stated.
The CEO explained that the primary focus of the consultation was in regard to issues pertaining to administration, curriculum, supervision, physical facilities, attendance, and punctuality of teachers and students.
He had said that while similar consultations are to be conducted nationwide, the Education Ministry had commenced this undertaken in Region 9 because there is potential for much more work to be accomplished there.
Hutson had also noted that the intervention was due to performances in the region not being on par with what obtains in other regions, especially in regard to the recent National Grade Six Assessment (NGSA) examinations.