…recount process must be free, fair, transparent, credible – Pompeo
United States Secretary of State Mike Pompeo on Monday reiterated his call for the A Partnership for National Unity/Alliance For Change (APNU/AFC) caretaker Government to respect the will of Guyanese voters.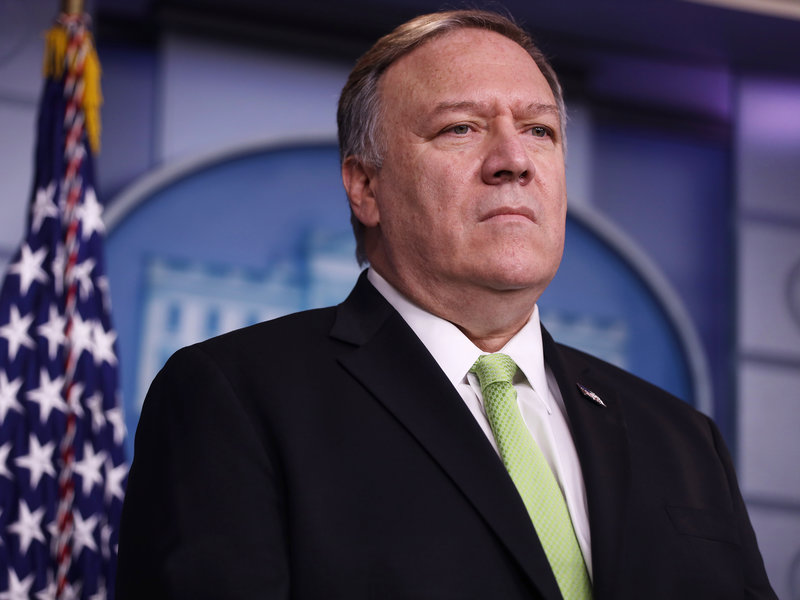 In an Independence Day message to Guyana, Pompeo said, "your anniversary is especially meaningful this year, as Guyana stands on the brink of a new and more prosperous era. We urge the Government to respect the wishes of the voters, as peacefully expressed in the March 2 election. Any recount should be conducted in a free, fair, transparent, and credible manner."
He added that the US stood with the people of Guyana, who want their voices heard.
He extended greetings on behalf of the Government and people of the United States.
"…congratulations to the people of Guyana on your nation's 54th Independence Day…Once again, I extend my congratulations as you proudly celebrate your Independence Day," Pompeo said.
Since the March 2, 2020 General and Regional Elections, the US has expressed its commitment to ensuring that the process is transparent and credible. Following the two fraudulent tabulations by Region Four Returning Officer Clairmont Mingo, the US Government warned election authorities, "to follow accepted procedures and allow international observers to verify the results".
Only recently, US Ambassador to Guyana, Sarah-Ann Lynch reminded that the threat of sanctions still hung over Guyana's head over electoral fraud.
Lynch explained that sanctions ranged in seriousness from targeted measures such as individual visa restrictions to financial measures that could impact the economy.
"You've seen some of the statements coming out of Washington. Secretary (of State Mike) Pompeo. Assistant Secretary (Michael) Kozak. The National Security Council. They have been very strong. And Secretary Pompeo did point to serious consequences if the democratic process, the rule of law, and the principles of democracy are not followed in Guyana," Lynch said.