…will continue to monitor, counteract cost-of-living rises in 2023 – Govt
Referencing the various international reports that have tracked Guyana's more than US$8.6 million in relief measures spent last year to keep the cost of living down, the Finance Ministry has assured that the Government will continue to monitor inflation throughout the new year.
On Saturday, the Finance Ministry assured that not only would the Government proactively monitor inflation, but it would "review and put into action measures to ease the burden on its most vulnerable citizens."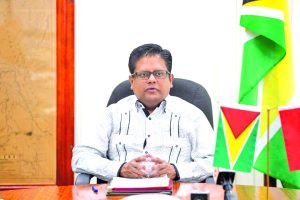 According to the Ministry, Guyana was one of the few countries in the Caribbean which were able to contain inflation to single digits. Inflation here is, in fact, lower than in many countries in the world, and a number of reports attest to this. One such report is the Inter-American Development Bank's (IDB) 'Caribbean Economics' publication, which went into detail about all that the Guyana Government did.
Weathering external threats in 2022 was made particularly difficult due to the economic challenges of post-COVID-19, supply chain disruption, and even the Russian/Ukraine war.
"Just as Caribbean economies are emerging from the sharp recessions associated with the COVID-19 pandemic, a confluence of external shocks now complicates the recovery…the current global context of high commodity prices affects countries differently, depending on whether they are mainly commodity importers or exporters", the IDB has stated.
"As the global economy confronts high levels of inflation, the economies of the Caribbean, including Guyana, have recorded low inflation rates due to direct action to keep prices from rising."
These direct measures have included slashing the excise tax on fuel to zero, and absorbing electricity and water tariff costs at the Guyana Power and Light (GPL) and Guyana Water Incorporated (GWI) respectively. But other measures were taken, such as the US$$4.8 million spent to purchase and distribute fertilizer to farmers.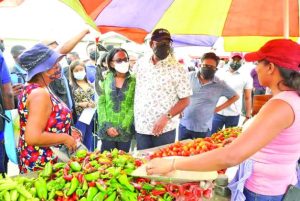 "The IDB noted that the Government also intervened by allocating US$4.8 million for the purchase and distribution of fertilizer to farmers to reduce operating costs; distributing US$3.8 million in the form of one-time cash grants for households in the rural interior and riverine communities (US$120 per household)."
Additionally, public assistance payments to vulnerable populations were increased from US$57 to US$67 per person per month, benefitting approximately 18,000 people. In fact, the report noted that Government subsequently expanded these payments to provide lifelong support for people with permanent disabilities.
"It also referenced the Old Age Pension, which 'benefitted approximately 65,000 senior citizens and which saw a series of increases that brought it from a monthly payment of US$98 in 2020 to US$134 in 2022," the IDB report pointed out.
The IDB report went on to note that "price shocks have also inspired regional leaders to promote longer-term regional solutions to the dependence on imports from outside the region, and also alluded to Caricom's 25 by 2025 Initiative."
The 25 by 2025 Initiative refers to the target of reducing food importation into the Caribbean Community (Caricom) by 25 per cent by the year 2025. Guyana, which held lead responsibility for agriculture, agricultural diversification and food security in Caricom last year, has been spearheading the regional body's quest to reduce its US$5 billion food import bill.
It also builds on a plan that was previously presented by Vice President Bharrat Jagdeo to Caricom back in 2005 when he was President of Guyana – dubbed the "Jagdeo initiative".
Many of the regional leaders involved in the discussions have lauded the efforts of both Guyanese leaders to push the food security agenda in the Caribbean.
"Vision 25 by 2025" envisions that, in the next three years, with the assistance of more diversified crops, Caricom's food import bill would be reduced by 25 per cent as the Region ups its own production of food.
Months after assuming office, President Ali had charged the Foreign Affairs and International Cooperation Ministry to assess and address the hurdles related to exporting food and agricultural products to markets within the Region.
As such, concerns about barriers to trade in some Caricom markets were raised with the Council for Trade and Economic Development (COTED) last year. (G3)