In light of allegations that his Government is abusing State resources for campaigning purposes, Public Security Minister and Alliance For Change (AFC) Leader Khemraj Ramjattan indicated that this is an advantage that comes with incumbency.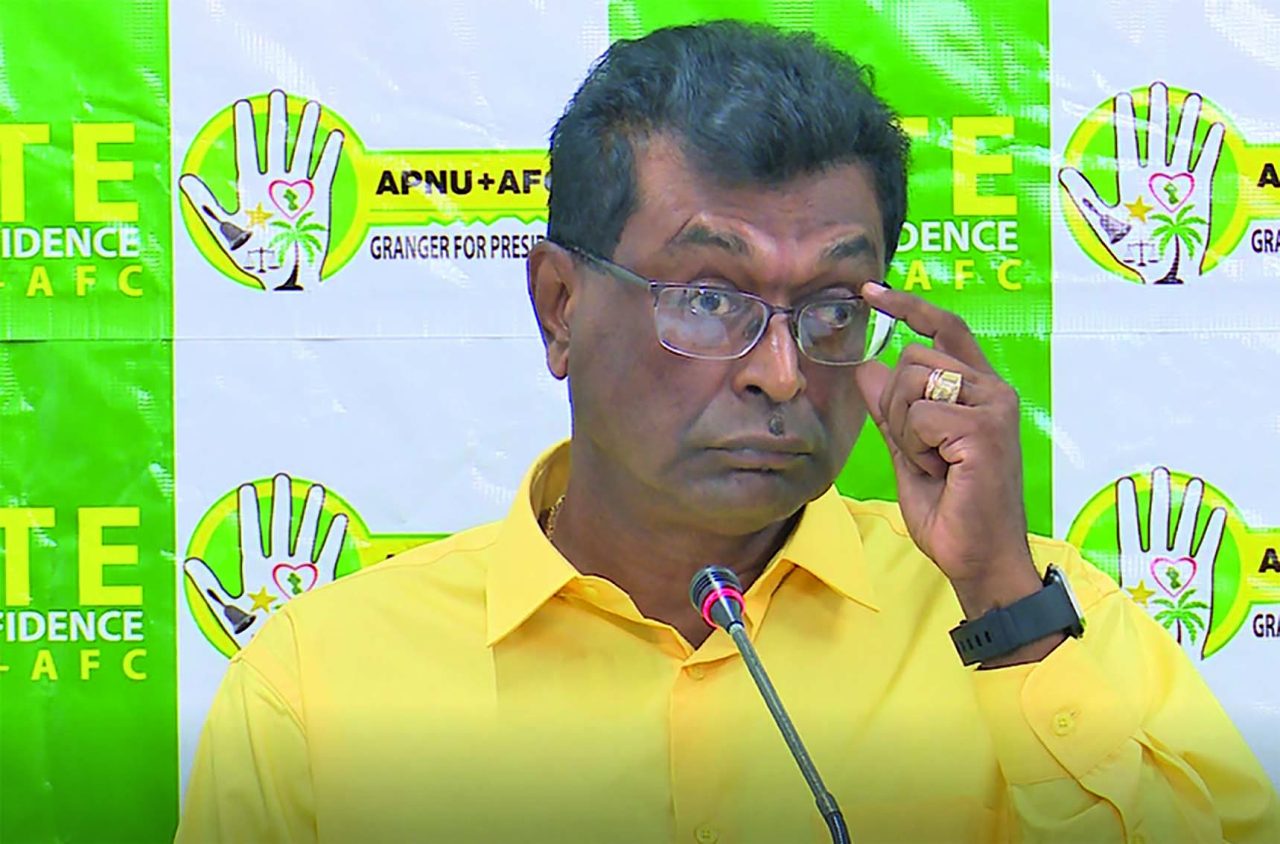 "It is the norm of every other democracy that I know, even during campaign purposes. When the campaign will start as it is starting in America, the [Donald] Trump people will use the Air Force One. I believe there is nothing wrong about it," Ramjattan told reporters during a press conference on Thursday.
He was at the time responding to questions about concerns of President David Granger's use of a Guyana Defence Force (GDF) helicopter to attend a political rally in Region Five (Mahaica-Berbice).
The Head-of-State's use of the State resource for campaigning purposes was heavily criticised, especially by the political Opposition.
However, Ramjattan, who is hoping to become the country's next Prime Minister, defended the move.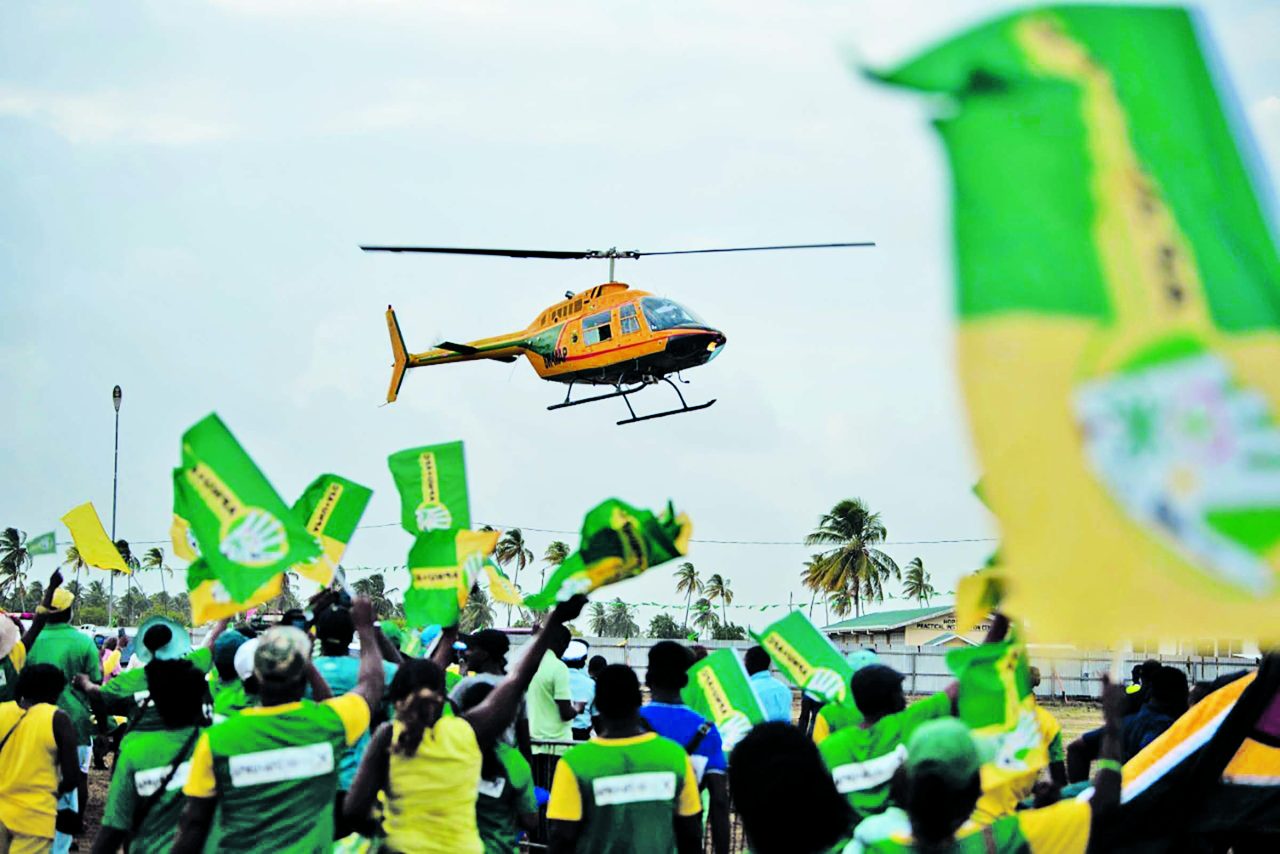 "It is ridiculous to make the argument that the President of the country cannot use the State resources to get him to one end of the country …it's so ludicrous to make even that point that he is using State resources, he is President of Guyana still, until another President is sworn-in, and if, for purposes, he would like to use the helicopter belonging to those State agencies that have helicopters, there is absolutely nothing wrong about that," Ramjattan contended.
In fact, the Public Security Minister defended his own decision to use a Government assigned vehicle instead of his private vehicle to attend activities that have nothing to do with the State.
"I do not now have to use my private vehicle to go to wheresoever I am going. I use the vehicle that I have from the Ministry of Public Security. It is an advantage certainly, but that is the advantage of incumbency," Ramjattan argued.
He added: "But as minister and also prime ministerial candidate, you can use, in the meantime, the vehicle that I use all the time, [the vehicle] that carries me around."
When asked about the use of the State media, which is funded by taxpayers' money, for the live-streaming of APNU/AFC political rallies and meetings, Ramjattan said: "I believe it is part of the advantage of incumbency".
According to Ramjattan, abuse of State resources is when actual monies are being used for political purposes.
"I believe that there is a line and that is, you cannot take what is called monies to then go put for parties' purposes from a Ministry," he explained.
It was only on Thursday that Opposition Leader Bharrat Jagdeo called on the international observers to pay close attention to the abuse of State resources, for campaigning, by the incumbent administration.
"We all recognise the partisan role played by NCN (National Communication Network) and the government radio stations, and Chronicle [Newspaper] and DPI (Department of Public Information). These are all tools of APNU. Now they're funded to the tune of hundreds of millions of dollars of taxpayers' money but their programmes have no balance, their articles have no balance and they just blatantly, openly pedal the APNU's propaganda."
Jagdeo posited that "I would hope that the observers would also comment on this because this is part of their remit. I have led observer groups too before and part of our remit was to look at the state resources and how they were being used."