Vendors at the Stabroek Market, one of the busiest in the country, are complaining of the dysfunctional compactor that is unable to properly collect their waste.
The vendors recently reached out to Guyana Times to complain that they are forced to work in a filthy and smelly environment, with flies and other pests frequently bothering them and their efforts to make sales.
This publication understands that the compactor has been down for a few weeks, hence the buildup of garbage at the market.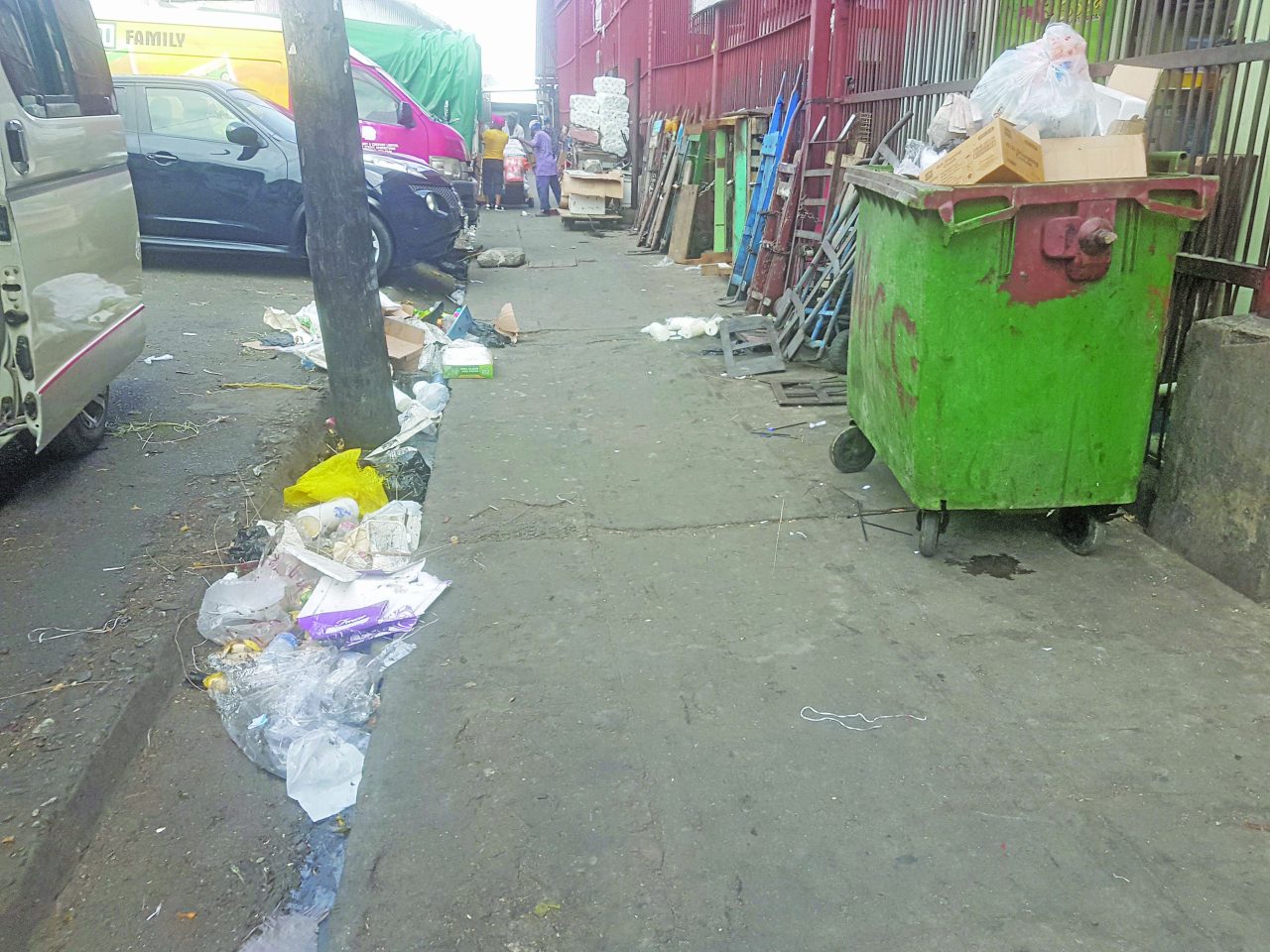 During a recent visit to the area, a vegetable vendor whose only name was given as Deborah said she is forced to work in the smelly environs to make ends meet, since she is a single mother. She said the garbage piles and stench run customers away, ultimately affecting her profits. Already, the single mother complained, she has had to thrown away spoilt vegetables on several occasions.
Situated not far from where the static compactor had been located are food stalls which have been feeling the brunt of the effects as well. A food vendor who asked to remain anonymous said she is tired of working under such conditions, although they are made to pay heavy fees for using the market's stalls.
She said City Council needs to a better job, and make provision for such events.
When contacted, Solid Waste Director at the Mayor and City Council (M&CC), Walter Narine, explained thus, "We have a static compactor that (does) collect the garbage there, but the compactor is down".
According to him, it has been just over one week since the compactor has been down.
Every day, he said, workers are sent to the market area to clean the environment, but this task is very difficult as the market generates a lot of waste.
He added that City Hall has been collecting the garbage via bins, and asked that the vendors be patient as the M&CC works to rectify the situation.
Georgetown has long been plagued by the issue of pollution and proper waste disposal, and the M&CC itself has been facing some challenges in this regard.
Only last November, financial strain at City Hall once again forced principal collectors, Puran Brothers and Cevon's Waste Management, to withdraw their disposal services.
Puran Brothers and Cevon's Waste Management had said they were owed some $150 million by City Hall. This debt was said to have been outstanding since the second quarter of 2018. Puran Brothers Disposal Service was owed $73 million, while Cevon's Waste Management was owed $75 million. It was only in March of this year that the debt to those contractors was fully paid off, after Government was again forced to intervene.
The Business Development Supervisor of Cevon's Waste Management told Guyana Times that the respective sums of money due were disbursed by the Communities Ministry to his company and Puran Brothers Disposal Services.
The M&CC had hired five smaller contractors after Puran and Cevon's had taken strike action for their monies. Those contractors are still operating in the city and its environs.