An abandoned house in Kitty, Georgetown, which was previously occupied by at least six homeless persons was completely destroyed on Sunday afternoon at about 15:30h.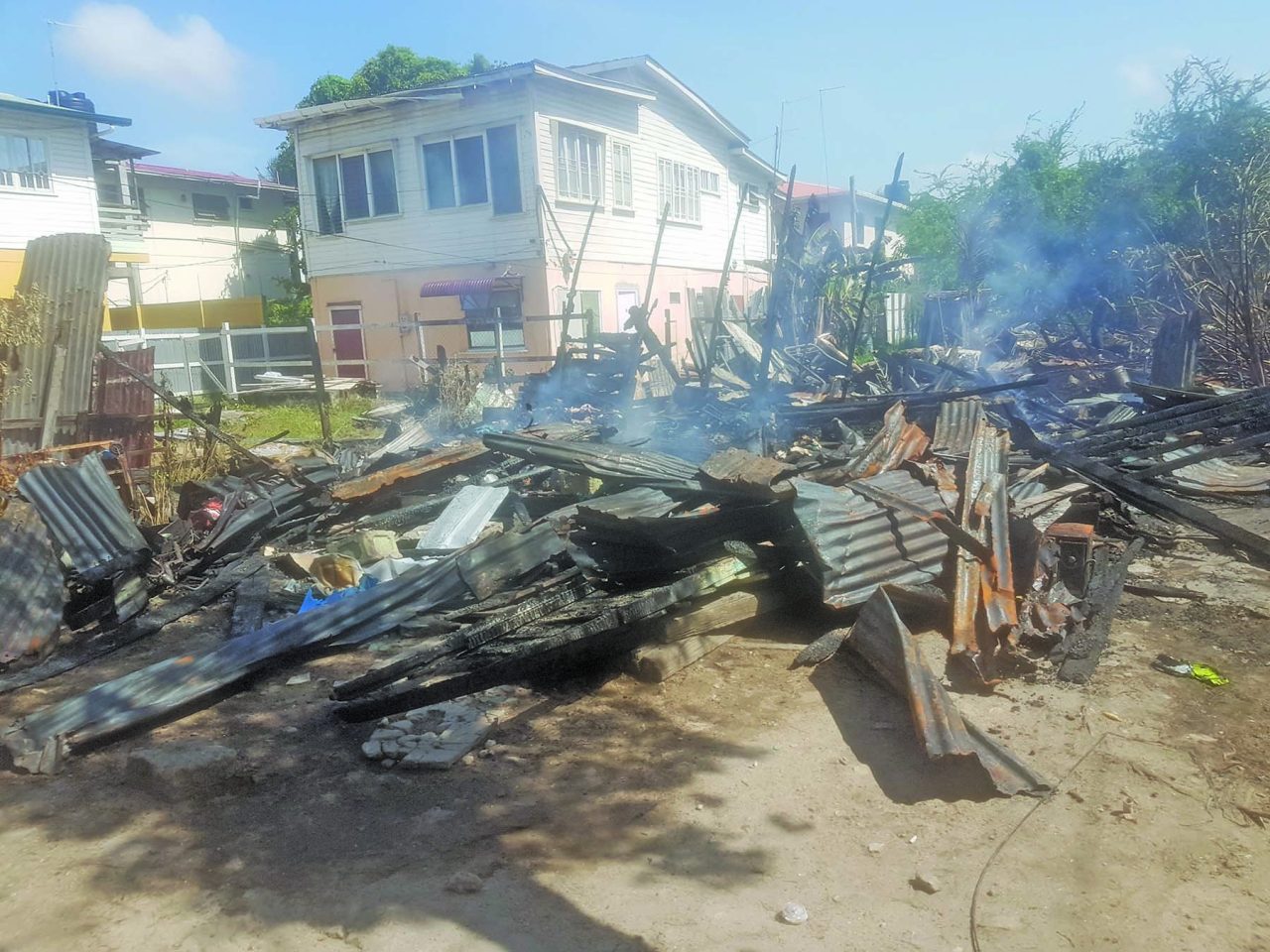 It is believed that one of the male occupants of the house left a fire unattended.
When Guyana Times visited the scene on Monday, a neighbour explained that an elderly man was in the house at the time the fire started and she immediately raised an alarm.
According to her, the fire started when one of the dwellers, who was cooking, left the home and went on the road to make a purchase. She explained that when he returned and saw the building on fire, he ran away.
She recalled, "I was in my bedroom when the fire start and I was smelling something but I said mussy just paper then I heard my mother call and said fire next door so I ran out and the whole thing was blazing".
The woman added that she immediately contacted the Guyana Fire Service (GFS) who promptly responded and was able to contain the fire.
The woman's home was slightly scorched.
On Monday afternoon, the fire was still burning and another resident was dousing the area with water to ensure it does not start all over again. The neighbour said this was as a result of the huge garbage piles that were brought in by one of the insane occupants.
"She just used to walk all over the road and pick up garbage and throw all there."
She said nothing was saved from the inferno. The building had existed for well over two decades.