Works are underway to have vendors, who are obstructing the smooth flow of traffic in the vicinity of the Georgetown Fire Station and surrounding areas at Stabroek Market to be relocated.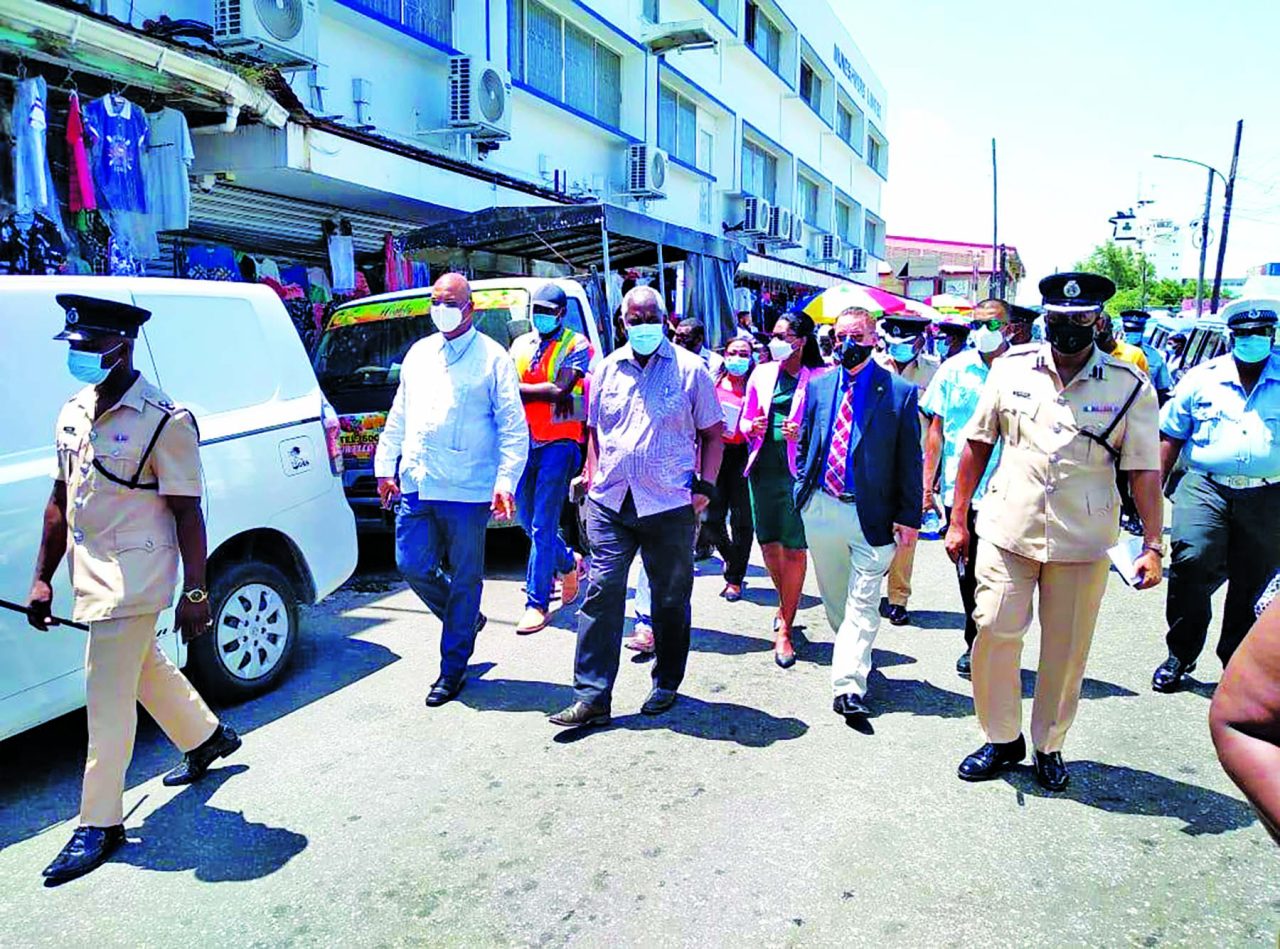 The announcement was made by Home Affairs Minister Robeson Benn who, along with Public Works Minister Juan Edghill and a Joint Services team on Friday morning toured several parts of downtown Georgetown with the aim of identifying areas with issues that need to be addressed.
During the tour, Minister Benn told reporters that he is displeased with the magnitude of vending on the roadways, especially in the vicinity of the fire station.
"We are not happy of course with a lot of selling that is happening on the road, way which should be open to the traffic and the fire service… the fire trucks and the ambulances, so that is a very difficult situation. At the moment we are requesting and requiring that the persons who are selling on the traffic roadway, to move off of the roadway," Minister Benn stated.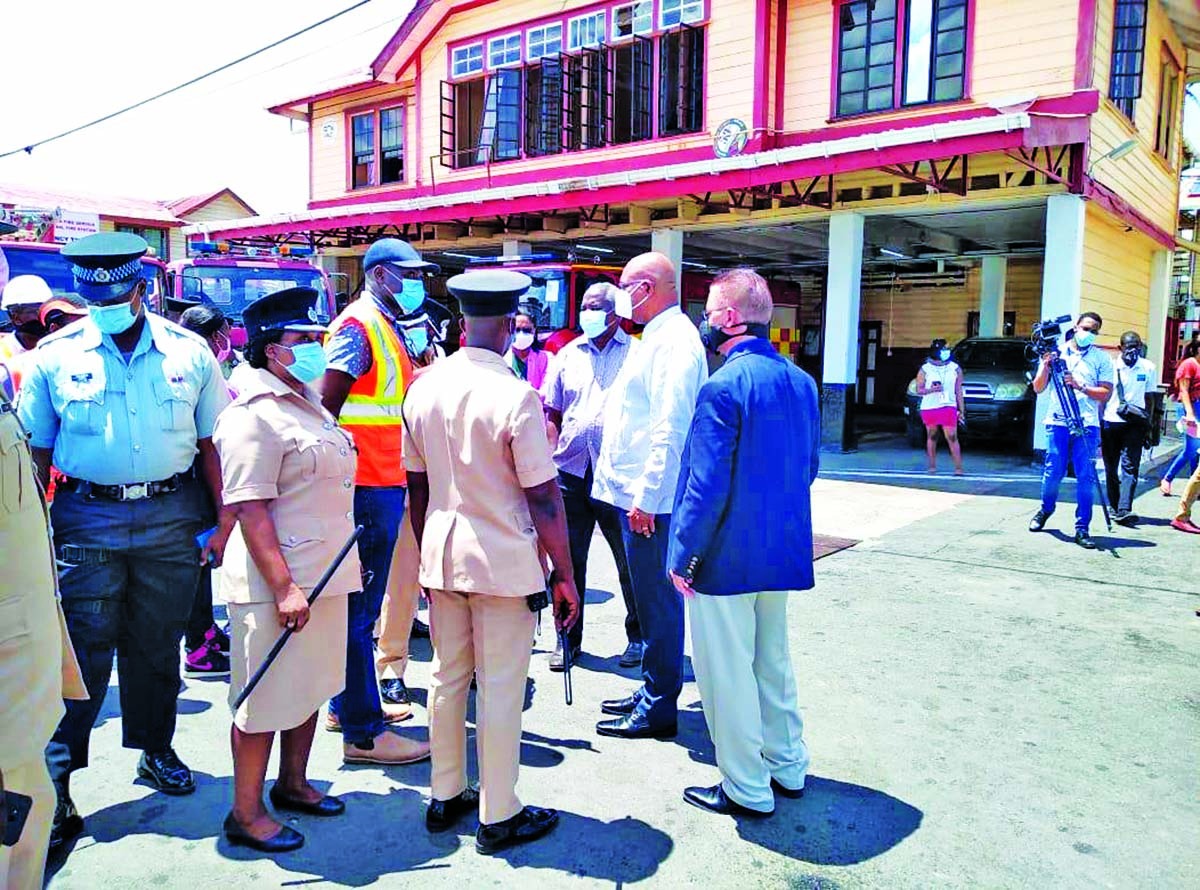 Previously, vendors were displaced due to rehabilitation works at the Stabroek Market stelling, and were allowed to temporarily operate in the vicinity of the Georgetown Fire Station – until the construction works were completed. Also, the Route 42 bus park was removed from the area to facilitate the vendors.
When asked about the option of relocating the fire station, Minister Benn in response said, "there is no plan that I am aware of, in my view, and it might be thought as a personal view, all the historical fires in Georgetown have happened in this circle of area, and if we have an additional burden of moving the fire service trucks too far out… every minute counts when there is a fire. So, what we want to do, is to write back the fire lanes on the ground, and on the roadways, to have people move off so that there is free access, free departure lanes for the fire trucks, and ambulance, and to try to maintain that.
It was announced by Minister Benn that the Guyana Fire Service will begin washing of the tarmacs and bus parks over the weekend in the vicinity of the Stabroek Market, while the Public Works Ministry will commence patching of the roads and painting clear demarcation lines for bus lanes and travel lanes.
Meanwhile, Minister Edghill said this will ease the congestion and vendors impeding the roadways to hinder the flow of traffic.
This will be followed by engagements that will be conducted with City Council to facilitate the repositioning of the vendors to facilitate the smooth flow and movement for vehicles and people. (G9)