By Yanalla Dalrymple
Over the past weekend, Guyana has seen an influx of the Warrau tribe from Venezuela entering the country through its Amakura River (Region One) border.
Overwhelmed by a growing economic disaster back in Venezuela, a group, consisting of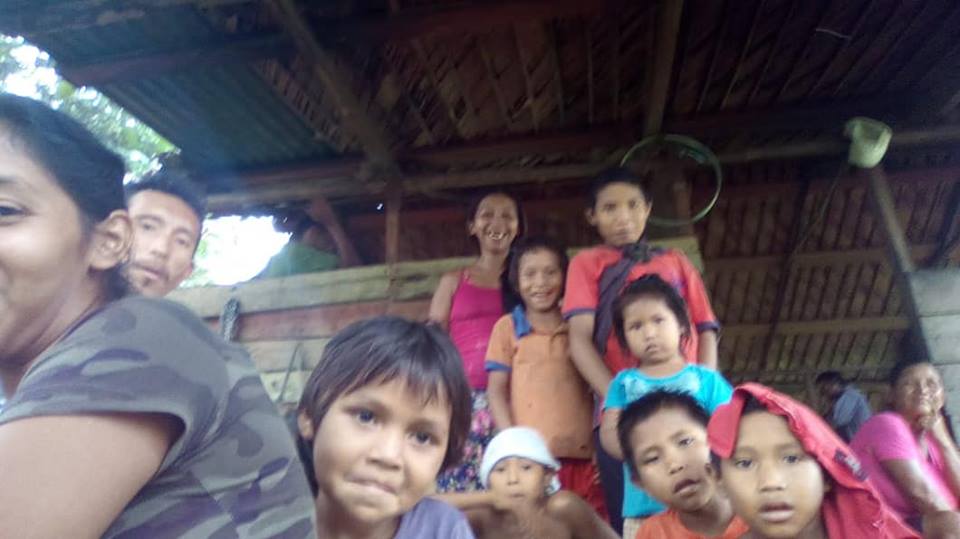 more than 50 persons, including pregnant women, children and young babies, came in search of food, medical and other services.
According to the group that had an interpreter, they only came to Guyana in search of food because they are usually hungry. They added that they are also in need of medical assistance, water, mattresses/cots, beddings and clothing.
Region One (Barima-Waini) Chairman Brentnol Ashley told Guyana Timesthat the Regional Disaster Relief Committee has reached out to the Venezuelans and was able to offer some assistance.
Ashley noted that even though the Committee was not able to provide for all of the persons it was still able to assist with food supplies over the two-day period.
"We were able to provide meals, clothing and shelter for them. In the coming days, the Committee will be meeting with other organisations to discuss plans on the way forward, because from how it sounds they will not be going back soon," Ashley explained.
Ashley is pleading with other organisations to assist in any way possible. Donations can be made to the Office of the RDC – Mabaruma Compound.
Only recently, Mabaruma Mayor Henry Smith warned that a health crisis may be looming in Region One, given the large number of Venezuelans who are illegally crossing the border to seek medical attention and engage in trade.
Though acknowledging that Guyana has to show care towards its Spanish-speaking neighbours, Smith said that it must not come at the expense of the health and safety of locals.
Further, he noted that they can certainly bring diseases here, since there are no checks and balances and lots of the migrants have malaria and "we were almost malaria-free here".
He urged that a joint meeting be convened in the town with regional and Health Ministry officials, whereby residents would also be able to make inputs.
Meanwhile, the Venezuela Support Group (VSG) has been established in Guyana to provide advice and assistance to Venezuelans seeking refuge from the deprivations and insecurity currently gripping their homeland.
The VSG, consisting of eight civic and faith-based organisations, was assembled to establish possible partnerships with the Ministry of Citizenship in regard to the above situation.
The founding members of the VSG include the Amerindian Peoples Association (APA); Guyana Human Rights Association (GHRA); Guyana Institute for Transparency Inc (GITI); Moray House Trust; Policy Forum Guyana; Red Thread; the Roman Catholic Diocese of Guyana, and the Ursuline Sisters in Guyana.