Thirty-seven-year-old Medellin Orlando Evans, a man who had been evading Police in Guyana for the past two years while he had been wanted for the murder of 78-year-old businessman Tony Bisnauth, has been killed in Suriname.
Evans has reportedly been stabbed dead on the Hoogestraat in Suriname over the weekend.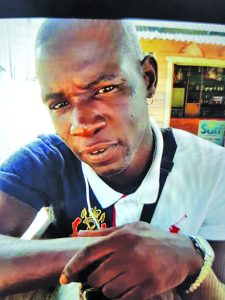 He had wanted in Guyana for the death of Bisnauth, who was shot dead outside his snackette at Rosignol, West Coast Berbice.
Reports out of Suriname have stated that, on Saturday evening, Evans had had a heated argument with a man who has been identified as 'Quinten'. According to the suspect, he had had to pay the victim SRD 300, KPS writes. However, when Evans asked for his money, the suspect could not pay, and that had led to an argument, and an altercation had ensued between the men.
The suspect has claimed that Evans had pulled out a gun and pulled the trigger, but the gun did not fire. In retaliation, he allegedly pulled out a sharp object and stabbed Evans, who reportedly died on the spot.
"A general appeal was launched by the Command Center for the various Police units on the field. When the Police arrived at the location, the suspect had already left the spot. After obtaining information, (and following) good investigative work from the Regional Assistance Team Paramaribo (RBTP), the 26-year-old suspect, Quinten M, was arrested at a fishing company in the Livorno resort," Suriname officials have said.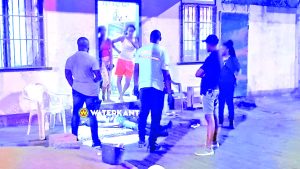 Evans's body is being kept for an autopsy at the order of the Surinamese Public Prosecution Service, while 'Quinten' has been taken into custody. The investigation in this case has been transferred to the Capital Offenses Department in Suriname.
Evans and his brother Carlos Evans had been wanted by Police in Guyana since March 2020, and despite a wanted bulletin having been issued for the duo, they had managed to evade the Police.
It was reported that Bisnauth was celebrating his birthday with close relatives and friends outside his snackette at Rosignol when three men, armed with two guns and a cutlass, pounced on them and demanded cash and valuables.
According to reports, the man did not comply with the bandits' demand, and Bisnauth was shot in the head. The brothers were later identified as two of the suspects, and Police have since been on the hunt for them. (G9)