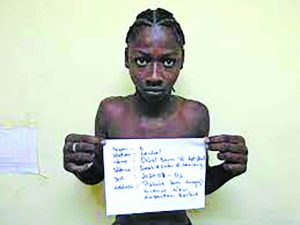 Police in Region Six (East Berbice-Corentyne) on Monday evening had a close encounter with a man wanted for a series of armed robberies.
Regional Commander, Senior Superintendent Shivpersaud Bacchus told this publication that the wanted criminal was engaged in a shootout with the Police but successfully escaped.
He said the Police were on routine patrols across the region during the dark hours of Monday when a black wagon made a U-turn on the East Coast Berbice Highway at Lewis Manor.
"On seeing the Police vehicle, the approaching car turned around but they were apprehended by the patrol vehicle that was coming from the opposite direction," the Commander said.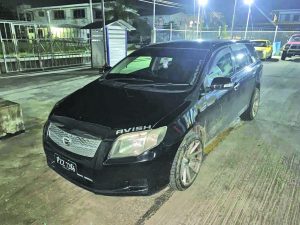 He said one of the men exited the vehicle and engaged the law enforcement officers, which resulted in a shootout. As they pursued him into a rice field, Bacchus said spots of blood were seen.
According to the Commander, the man who exited the vehicle is known to the Police. The suspect is O'Neil Benn also known as "Hot Skull".
Meanwhile, the driver, a 32-year-old man from Lad Lane, New Amsterdam, and two occupants were arrested.
The vehicle was searched and a .380 pistol along with one magazine and two live rounds were found in the car.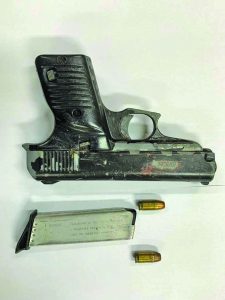 Bacchus said records indicate that "Hot Skull" has a pending sentence which was handed down in absentia. According to the Commander, the Police are seeking him in relation to other offences.
"What I know is that he is on a two-year sentence which was issued behind his back for armed robberies and for other reported robberies in the region."
Police are continuing their hunt for the wanted man who is believed to be injured. (G4)