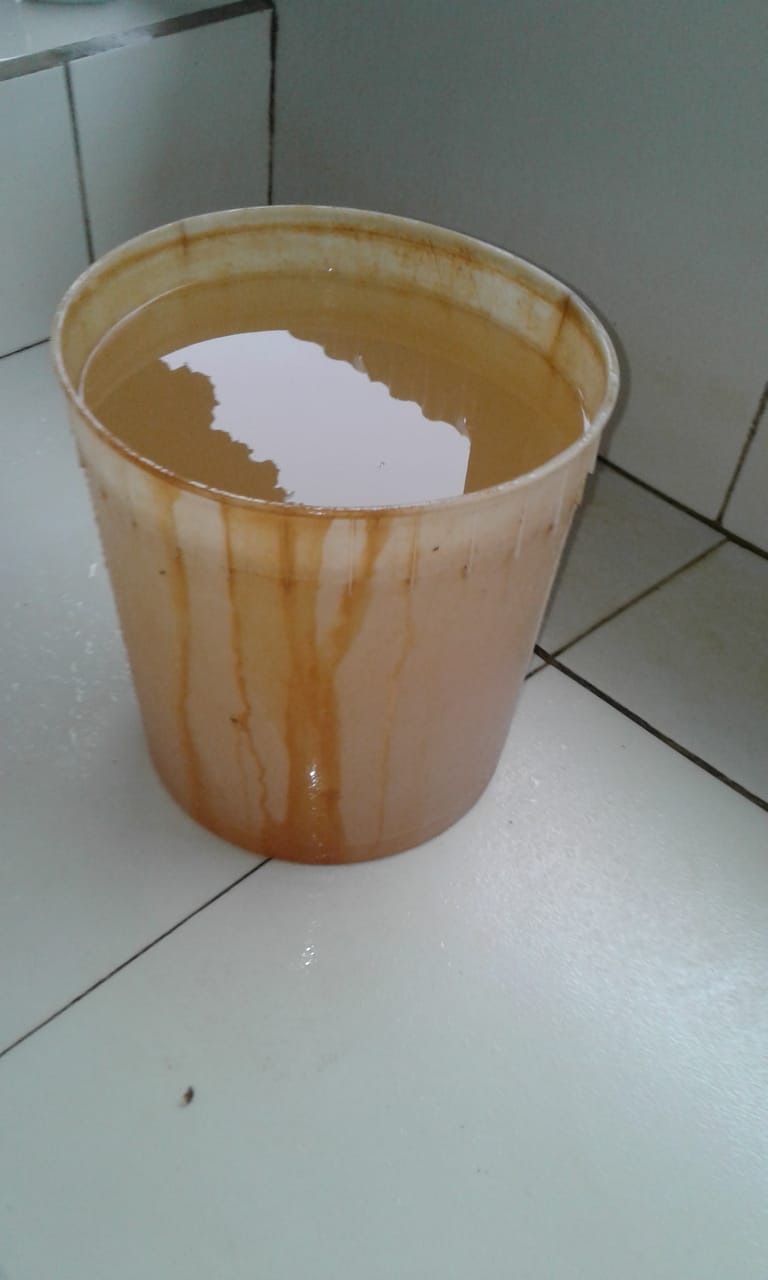 Days after the well station at Hubu, Region Three was recommissioned, residents are still fuming over the poor quality of the water supply.
The water, which emits a foul odor and is severely discoloured, cannot be used for cooking, washing, bathing, drinking or cleaning purposes.
The Guyana Water Incorporated (GWI), at the recommissioning of the station just last week on May 16, promised that a water treatment plant will be installed within 14 days.
But the residents are demanding some form of relief now, as they cannot survive for two weeks without proper water.
"The water is no good. Why did the commission the well when it is of no use?" asked Devi Singh, a resident of the farming community.
"Why didn't they wait the two weeks and then commission the well," she posited, expressing skepticism about the utility company's commitment to address the issue in the timeframe.
Hubu was connected to the Vergenoegen Pump Station and were receiving potable water.
However, some time in 2015, they were switched over to the Hubu Station.
But the situation was dire, as they were receiving the untreated and muddy water.
The Guyana Times had reported on the issue, prompting GWI to intervene.
The community was eventually switched back to the Vergenoegen Pump Station, up until last week, when the Hubu Well was recommissioned. GWI had pumped some $2M to improve the facility.
"But the water would be like complete trench water. Brown and muddy," Singh explained.
She challenged GWI's Managing Director, Dr Richard Van West-Charles to live at least one day with only that source of water.
Singh, who is representing the views of the community, explained that not many residents can afford alternative means of water, such as black tanks to store rain water.
As such, they are forced to used the filthy water – which can pose health risks.
Komal Narine, one of the village leaders, reached out to this publication to vent about the situation. He reminded that this situation is not new for the residents of Hubu, as they have been fighting for better water for years.
He recalled the relief which was provided to the community after the Guyana Times reported on the issue, but he lamented that the solution was short-lived.
Narine also contended that GWI should have left the community connected to the Vergenoegen Pump Station until the Hubu Station was fully completed.