Rocky Memorial T20 cricket…
The Amrit (Rocky) Rai Memorial cricket match which was planned for December, 2020 had to be postponed to January, 2021 because of the prevalence of inclement weather. When the encounter was finally held, on Sunday 31st January, 2021, the encounter saw West Meten-Meer -Zorg Future Youths defeat West Coast Warriors by 3 wickets at the West Meten- Meer-Zorg Cricket Club ground.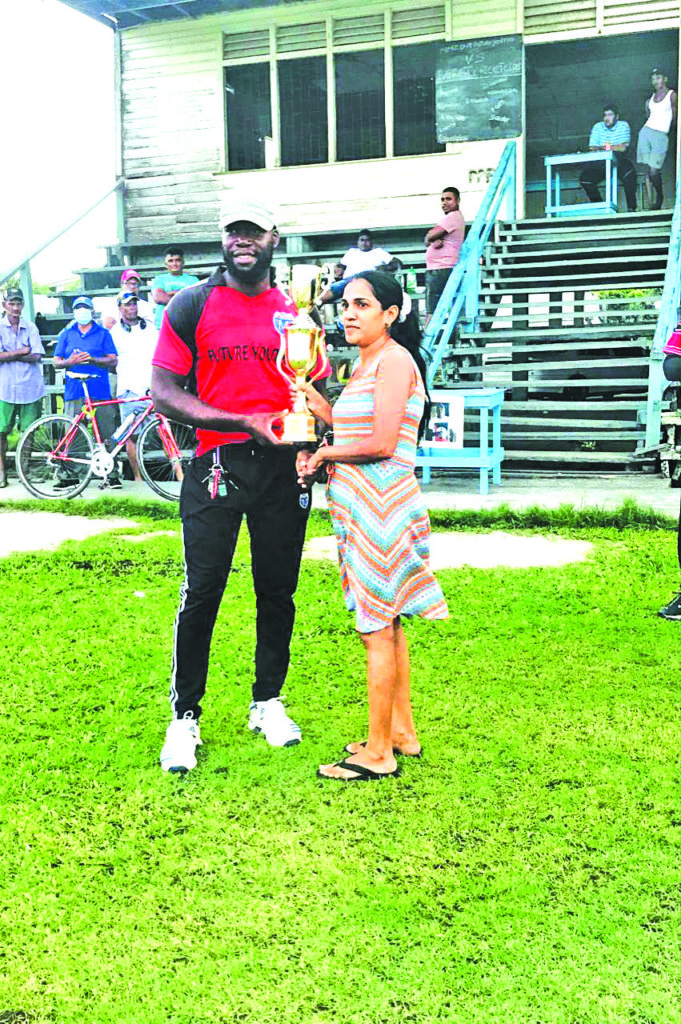 Batting first, West Coast Warriors were bowled out for 103 in 18.1 overs. Stylish former national under-19 opener Ronaldo Reenee top scored with a fluent 58, peppered with 5 fours and 3 sixes. He was supported by Ameer Singh's 15 and Richie Looknauth's 10.
Bowling for the Future Youths, Derick Foo grabbed 3 for 13, Randy Lindoir took 2 for 5 and Devon Lord took 1 for 20.
Future Youths, in reply, had to work hard for their runs, and were in trouble at 65 for 7 before captain Jermaine Maxwell steered his side home with a responsible unbeaten 63, compiled as he cleared the boundary 7 times. Adrian Johnson supported with 18.
Bowling for the Warriors, Richie Looknauth had 3 for 10 from 4 overs, of which 2 were maiden, and Mahendra Nandkishore took 2 for 5.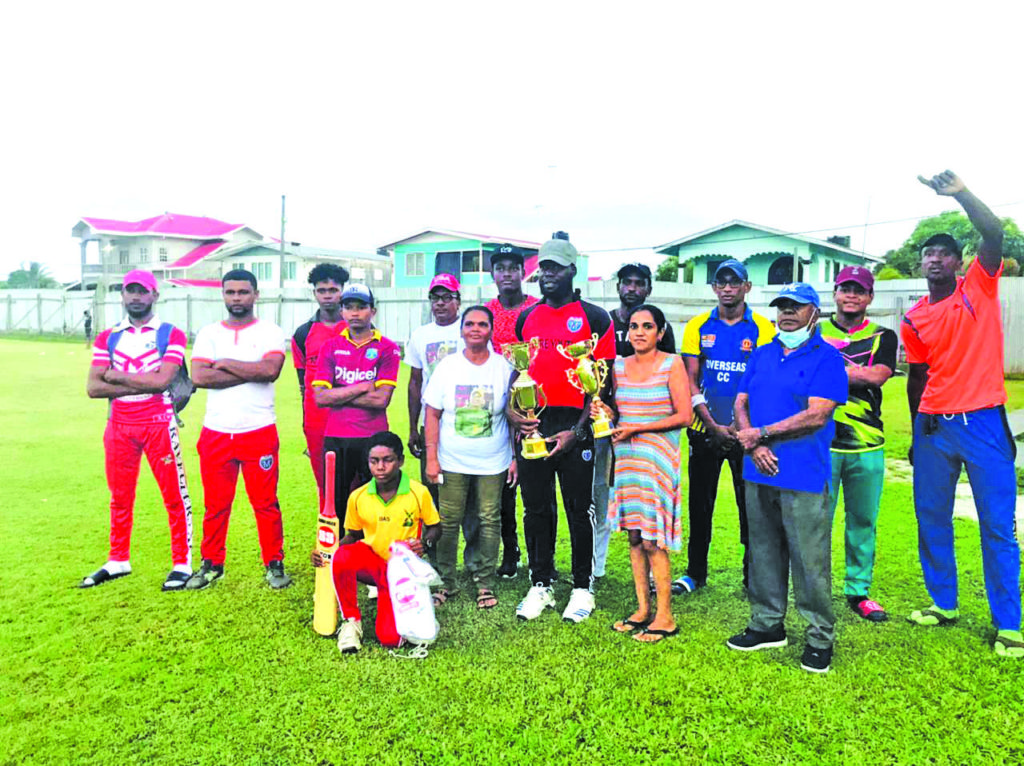 Amrit (Rocky) Rai, in whose honour the match was held, was involved in a vehicle accident and died on December 18, 2018. The versatile and soft-spoken Ricky had become popular after he led the Wolf Warriors to the inaugural GTT 10/10 title. The family of Rocky would like to thank Regal Stationery, Feroze Barakat and Meten-Meer-Zorg cricket club for their assistance.