─ Brandon Corlette asks
The 27-year-old Barbadian Jason Holder, West Indies Test and One Day International (ODI) captain, assumed the mantle of leadership of ODI cricket in 2015, and has captained 86 matches. Holder has since recorded 24 wins and 54 defeats, and has never won a bilateral series as captain.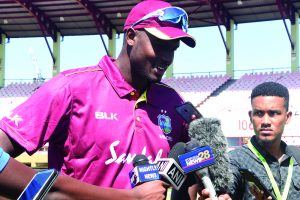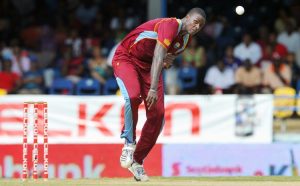 Despite being rated as one of the best Test all-rounders in recent times, Holder has never transferred this ability to the ODI format of the game. He has played 21 ODI series (including ICC championships) and has never clinched one. His win percentage of 31.25 is the poorest among captains who led their teams in 80-90 matches.
Pakistan's Imzamn-ul-Haq captained 90 ODIs, won 52 matches, and lost 34. Misbah-Ul-Haq captained 87 ODIs, and registered 45 wins and 39 defeats. West Indies' Richie Richardson led in 87 ODIs, registered 46 wins and 36 defeats. Zimbabwe's Alistair Campbell, in his 86 matches, registered 30 wins and suffered 52 defeats.
Bangladesh's Mashrafe Mortaza has 47 win and 36 defeats in the 85 ODI matches he has captained. Clive Lloyd led the West Indies in 84 matches in the golden era, won 64 and lost only 18. Current Indian captain Virat Kohli has led his nation in 80 matches, wherein he won 58 and lost only 19.
All these captains have led their teams to approximately the similar number of matches Holder has played, and each has performed above Holder's level, as per the record.
The West Indies ODI captain, has played 107 ODI matches and has taken 130 wickets with two five-wicket hauls to his name. His batting average in ODIs is 26.04, and he has recorded nine half-centuries, with a best of 99 not out.
Holder's first series as ODI captain was in 2014-15 against South Africa, and his West Indies team lost 4-1 in South Africa. His second bilateral series came against Sri Lanka, and he suffered 3-0 whitewash in the Asian sub-continent. Holder's assignment at home saw him lose a Tri-Nation Series against Australia and South Africa in 2016. The Barbadian born then lost 3-0 to Pakistan in 2016-17 in the UAE, followed by a Tri-Nation Series defeat to Sri Lanka in Zimbabwe.
Despite winning a few matches in patches, Holder has still failed to find the answer to a series victory. He lost 3-0 to England in the Caribbean in 2016-17, and 2-1 by to Pakistan in a Home series in 2017. Holder finally tasted some success in 2017 when he drew 1-1 against Afghanistan. He returned to his losing ways with a 3-1 series defeat against India in 2017, followed by a 4-0 defeat against England in 2017.
In the 2017-18 season, Holder led West Indies to 3-0 defeat to New Zealand and a 2-1 defeat to Bangladesh. In 2018-19, Holder lost 3-1 to India in the WI overseas tour, followed by a 2-1 defeat in Bangladesh. In 2018-19, West Indies' most fruitful ODI series came against England, when they drew a level 2-2 in the five match series. West Indies then lost the Tri-Nation Series to Bangladesh, and recently lost 2-0 against India.
Holder has by no means impressed tactically as a captain, and continues to suffer defeats in ODI series on a constant basis. When will Cricket West Indies (CWI) take action against Holder and his poor captaincy?