Linden Town Week Mayor's Cup…
The semifinal lineup for this year's inaugural Linden Town Week Mayor's Cup Football tournament was decided on Sunday night when number two-ranked Net Rockers and the Haynes & Lewis Winners Connection defeated Blueberry Hill United and Silver Shattas respectively at the Mackenzie Sports Club Ground.
Shaquille Frank recorded a brace for the Winners Connection, who turned back the challenge of the Shattas by a 3-1 margin in the first game of the night, while Net Rockers eliminated Blueberry Hill United 2-1 to advance.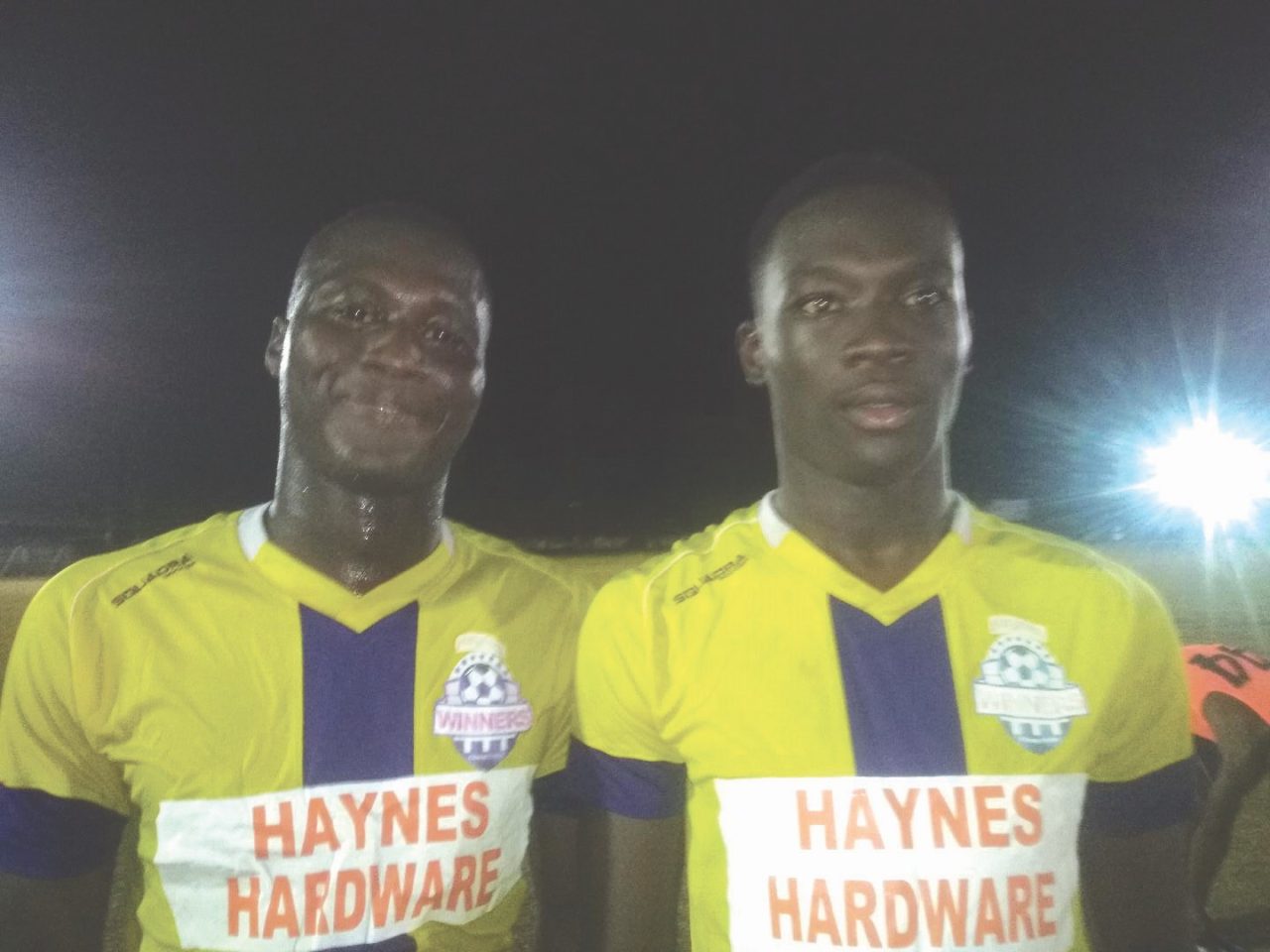 Winners Connection gained the lead through a 10th minute Rennard Caesar header from a squared ball coming from Cedric Hunt. Goal number two came after a feed to Frank allowed him to score his first goal, in the 39th minute, for a 2-0 lead which Connection held until the first half ended.
Captain Marley Davidson facilitated the Connection's third goal by sending Frank away in the 54th minute; but Rehu Regis pulled one back after a defensive lapse by the Winners Connection occurred in the 62nd minute. But by then the game was beyond the Shattas, and ended with victory for the Winners Connection.
Game two began with Net Rockers gaining a 4th minute lead against Blueberry Hill United through Royston Fraser. Before the first half had ended, the Rockers had doubled that score through Joel Isaacs completing a fine play to score in the 27th minute and give the Rockers a 2-0 lead.
However, Blueberry Hill United cut that lead in the 46th minute when, off a defensive error by the Rockers goalkeeper, Karon Noble was allowed to capitalise and score soon after play resumed in the second half.
The scores, however, remained unchanged, and Rockers came away winners.
The semifinals are set for Wednesday at the Mackenzie Sports Club ground. In game one, which commences at 19:00 hrs, Haynes & Lewis Winners Connection and Net Rockers collide; after which Christianburg's Eagles United go up against new kids on the block, Capital FC, from 21:00 hrs.