─ Captain confident in young talent
By Timothy Jaikarran
Bidding to defend their title at the University Games in Colombia in May 2019, the University of Guyana's (UG's) basketball team Trojans started their 2019 season with three victories and one loss.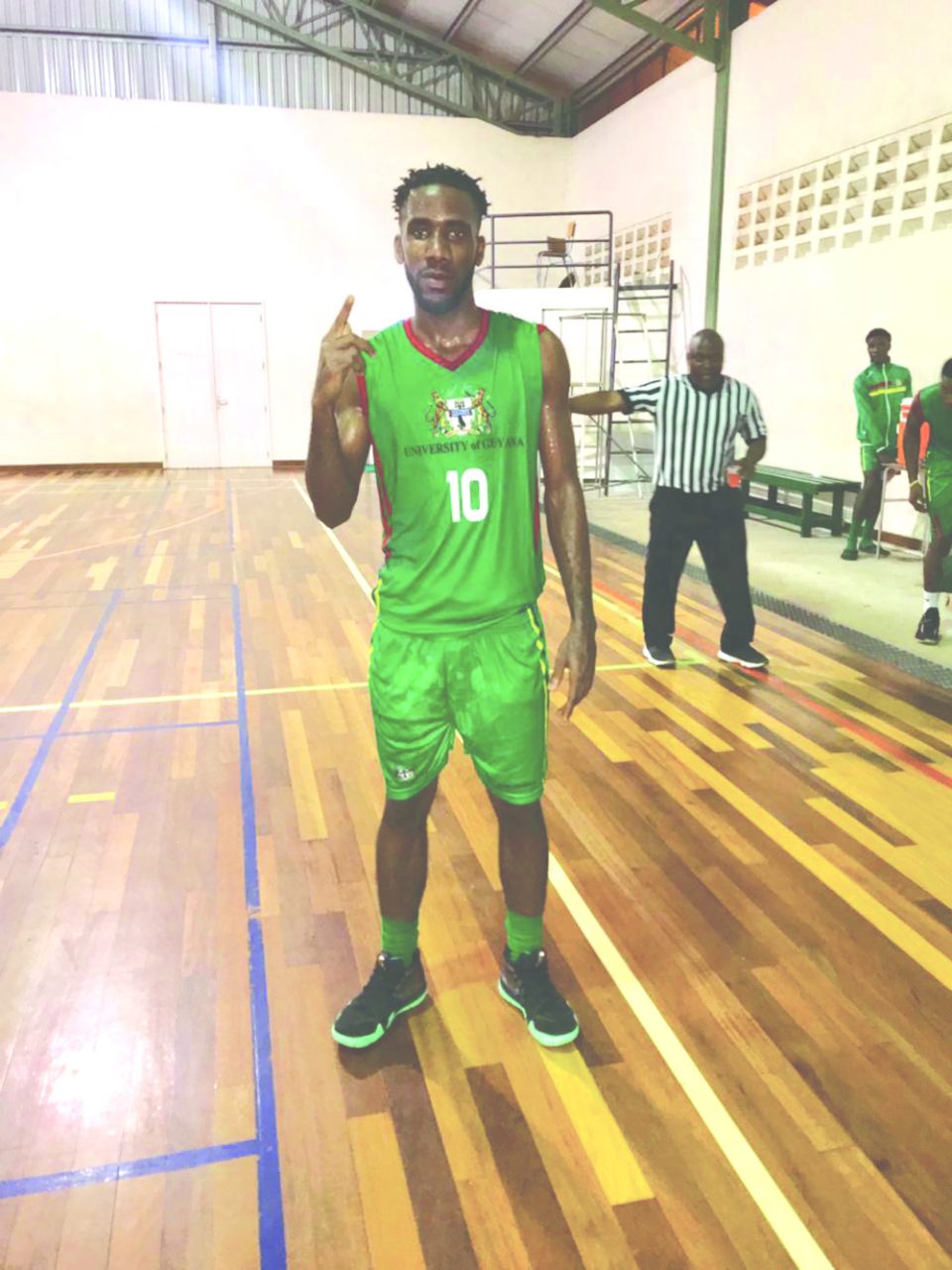 The team eventually won fourth place in the recently concluded GABA/Let's Bet Knockout competition; but with that in the past, they will now be focused on hitting the court in Colombia with the squad now selected.
Speaking with Guyana Times Sport and being asked about the readiness of the team, newly selected captain Selvaughn Moseley responded, "We have never stopped training. During both competition season and off-season, we continue to train consistently and have pick-up games, so we are always ready. And now that we have addition of new blood to the team, like Jude Corlette, we are a force to be reckoned with."
Responding on how his game has changed as captain, Moseley said, "Basketball is a team sport. Individual talent can never beat a team. We are not focusing on perfecting individual players, but perfecting our team chemistry. Once any combination of players can produce results on the team at the same high-intensity level, our victory is inevitable. My main focus is keeping the morale and motivation of the team as high as possible."
Moseley has said that since the team won the GABA Under-23 title in 2018, their confidence has been greatly boosted, and players have been encouraged to maintain a high level of productivity on the court.
He also said that, since Curacao, the team has had an influx of new blood, who have proven to be great players under pressure, and have thus improved the squad's chances of reclaiming the title.
The full squad reads, point guards: Shaquille Eversley and Jonathan Browne; shooting guards: Jonathan Mangra and Kadeem Peterkin; small forwards: Dwight McKinnon, Kwesi Roberts and Damani Thomas; power forwards: Cubator Stephen, Selvaughn Moseley and Jahleel Young; and centres: Jude Corlette and Jabari Joseph.