GFF Elite League Season IV…
Football fanatics were given a tasty treat on Sunday evening when four of the best clubs in the country duked it out for valuable points in the ongoing Guyana Football Federation (GFF) Elite League Season 4.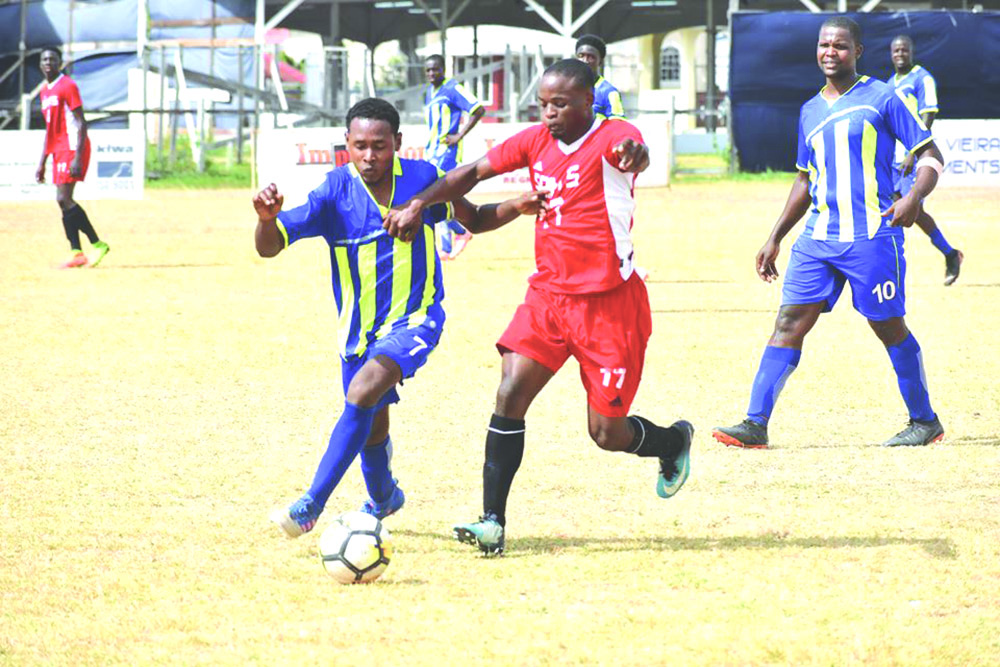 Match 18 highlighted the round of play, with the Guyana Police Force defeating Victoria Kings at the Police ground. Making their debut, the GPF restrained the Kings from scoring any goals with a display of GPF 'A' game.
In the 11th minute, Darren Benjamin scored the first goal of the match from a free kick, to give the GPF the lead. Having to concede a goal scored this early in the match mentally affected the Kings, but GPF captain Winston Tanner's 42nd minute goal which took the score to 2-0 decidedly piled on the misery for the Kings.
In the second half, both teams having made the necessary substitutions, the Kings' playing failed to make a difference, and debutants Police further ruffled their feathers to leave the royals dumbfounded.
The GPF have now gone on to record their first win of the season.
Meanwhile, in the preceding match, Ann's Grove United battled Buxton United to a nil-all stalemate. Ann's Grove recorded their first point of the season, while Buxton advanced in the league.
The competing clubs will do battle for a chance to win 2 million dollars; while 2nd place finisher will pocket $1.2m, 3rd place finisher $800,000, and 4th place finisher $500,000 respectively.
The GFF Elite League is the highest form of competitive football played in Guyana, and according to the Rules and Regulations of Season 4, the 10 clubs "will play one (1) round of football, resulting in the club acquiring the most points being declared the winner".