Two weeks after her abusive partner forced her to consume a poisonous substance during an argument, a 27-year-old housewife of Cotton Tree Village, West Coast Berbice (WCB), succumbed.
Dead is Sattie Jagmohan of Lot 24 A Cotton Tree Village. The incident reportedly took place on February 3, 2021, but Jagmohan died on February 17, 2021 while receiving treatment at the New Amsterdam Hospital.
Police stated that on the day in question about 18:40h, they received a report that a female had consumed a substance and was admitted at Fort Wellington Public Hospital.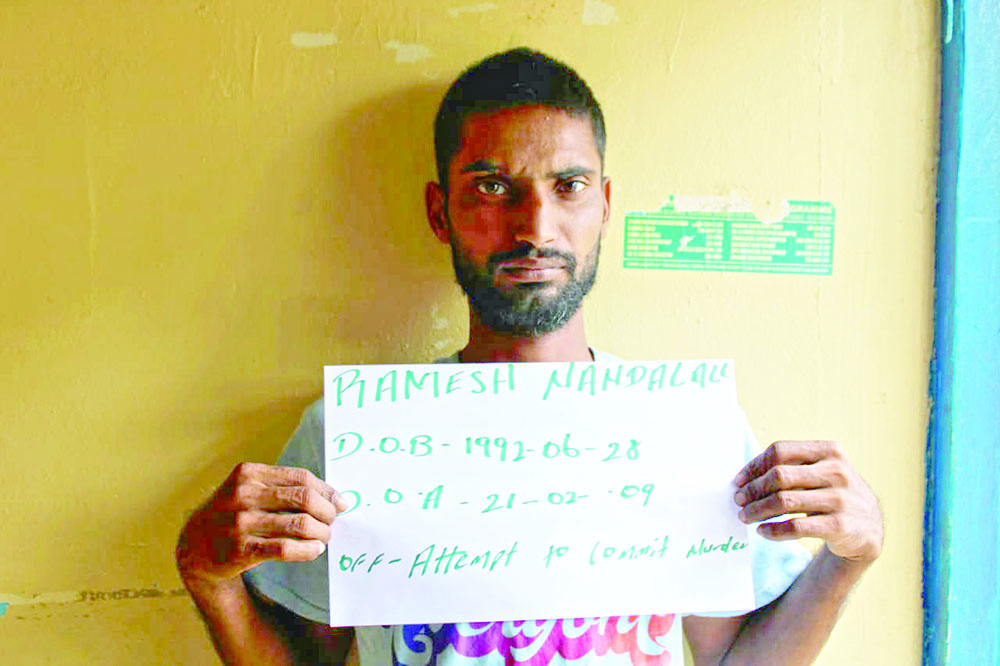 As a result, contact was made with Jagmohan, who claimed that she was living with a man called "Ramesh Nandlall" ,28, a fisherman, who was in the habit of constantly abusing her.
The woman told investigators that whenever Nandlall assaulted her, he would threaten to kill her if she confided in anyone. This reportedly made her afraid of him.
She related that on February 3, 2021 about 18:00h, she was at home when the man began to verbally abuse her. The verbal abuse quickly turned physical as the man slammed her into a wall and dealt her several kicks and cuffs about the body.
The suspect subsequently placed a cutlass to her neck, gave her a white bottle containing a liquid substance and instructed her to drink it.
Out of fear, Jagmohan drank the substance. She was subsequently taken to the Fort Wellington Public Hospital where she was seen by a doctor on duty who admitted her to the medical facility.
On February 9, Nandlall was contacted and told of the allegations which he denied. He was later arrested and cautioned.
Further investigations were done and the file was sent to the Director of Public Prosecutions (DPP), who recommended that he be charged for attempted murder.
The man was arraigned on February 12, 2021 when he appeared before Magistrate Peter Hugh at Blairmont Magistrate's Court. He was not required to plead to the indictable charge and was remanded to prison.
Following the woman's death on Wednesday, an updated file would be sent to the DPP chambers for further legal advice. The woman's body is at the New Amsterdam Hospital mortuary awaiting a post-mortem.