Assistant Instructor of the White Tiger Martial Arts Academy (WTMAA), Marminanda Small, a few weeks ago completed an IOC Sport Administrators Course at the Guyana Teachers Union (GTU) Hall in New Amsterdam.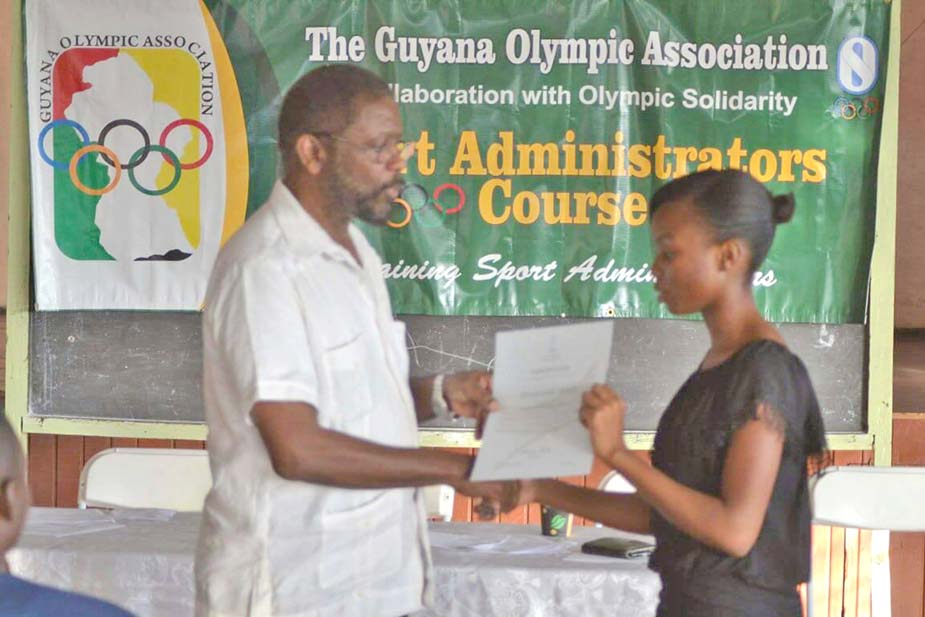 The course, hosted by the Guyana Olympic Association (GOA) in collaboration with the Olympic Solidarity, covered areas such as mental health, governance, nutrients, sport for law, value and ethics in sport, budgeting and money management, Women in sport, and many other areas.
Small, who has now completed the course, is very thankful for the experience, and says she intends to implement the knowledge she has gained during her period of teaching. She also believes that, through her teaching, she will be well equipped to encourage more women to become involved in sports.
Over the past eight years, Small has been involved in Taekwondo, and has acquired her Kukkiwon certification to add to her list of achievements. She is also involved in wrestling, and sits on the board of the White Tiger Martial Arts Academy.
The WTMAA has expressed its gratitude to the Olympic Association, Olympic Solidarity, and course director Charles Corbin for making this Sport Administrators Course possible in the Ancient County.