Less than five months after President Dr Irfaan Ali walked the streets of Yarrowkabra and Kuru Kururu along the Soesdyke-Linden Highway, the Government is now injecting $1.3 billion to enhance the road network within these communities.
At a contract signing ceremony in the community on Tuesday, community leaders and residents commended the Head of State for delivering on his promises to the people. Works will benefit the people of Yarrowkabra, Kuru Kururu, and Swan.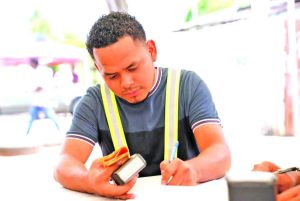 Minister within the Public Works Ministry, Deodat Indar said the 18 rigid pavement concrete road projects measuring 12.36km will result in highway-standard streets (4300psi) that will last for decades.
The Minister also encouraged the contractors to employ residents from the communities and minimise inconveniences at the project sites.
In Budget 2023, allocations were made to the tune of $136.1 billion to enhance roads and bridge networks.
Throughout the year, it was announced that with projects under the Housing and Water, Public Works, and Local Government and Regional Development Ministries, more than 1100 internal access roads in communities across the country will be upgraded to concrete and asphaltic concrete.
The Government had signalled that this year would see, among other things, a major shift to community building and improving infrastructure, which will include massive spending on community roads and drainage systems.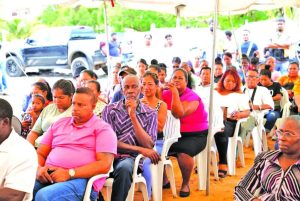 In fact, Vice President Bharrat Jagdeo was quoted as saying, "And this year, you're going to see a massive focus on community infrastructure. Roads in communities. That's the biggest concern of people. Roads and drainage. And there'll be thousands of new roads done in communities this year."
Over the next few years, Government has said it plans to do remedial works on between 4000 to 5000 community roads across Guyana, including roads that were previously neglected.
At present, the Government of Guyana is also embarking on a massive, countrywide road-widening project. This is due to the fact that the existing width of roads is not adequate for the ever-increasing traffic.