The Guyana Police Force (GPF) carried out an exercise on Sunday evening which saw 162 motorcycles confiscated and taken to the Force's Brickdam Enquiries Office.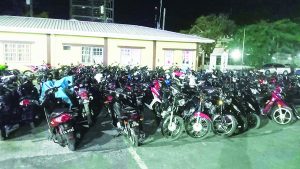 The exercise was carried out along the seawall road between Vlissengen and Camp Road, Georgetown, against all categories of motorcycles.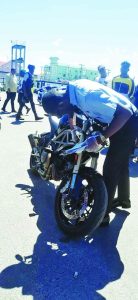 The motorcycles will be processed and documents checked by a Certifying Officer and Guyana Revenue Authority (GRA).