An additional 20 persons were employed to serve the Community Infrastructure Improvement Project (CIIP) in New Amsterdam, Region Six, (East Berbice/Corentyne).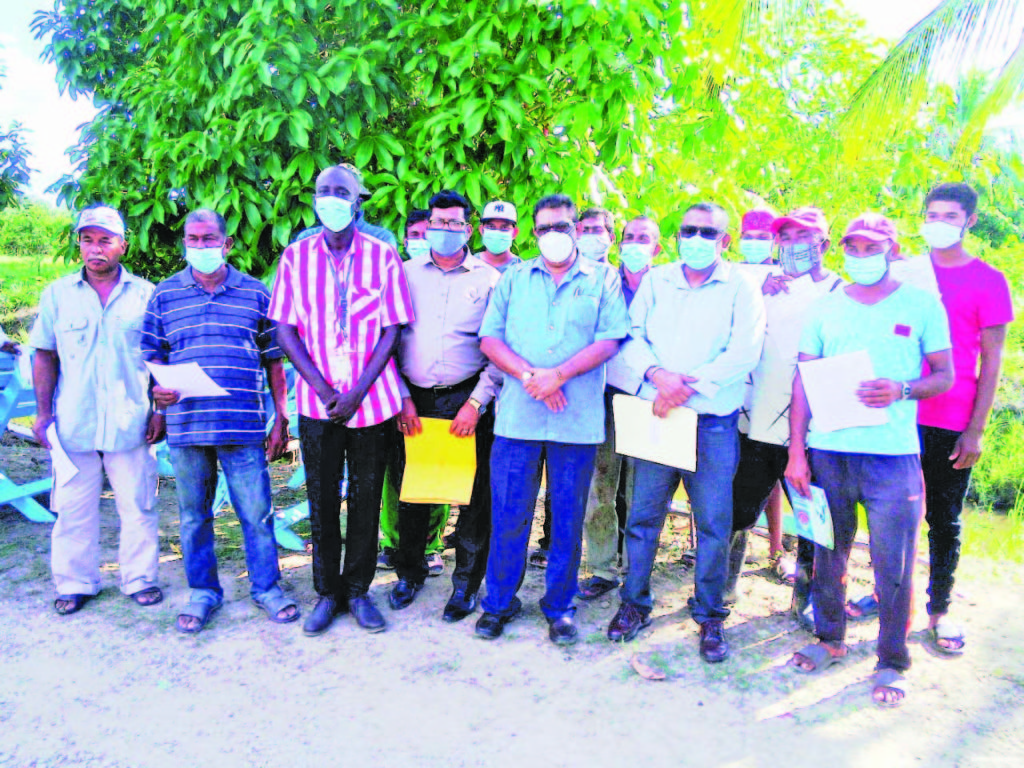 In 2016, the APNU/AFC Administration had reduced the number of CIIP workers servicing the Town by almost 75 percent. They were responsible for clearing parapets and collecting solid waste among other duties.
Residents of Glasgow New Housing Scheme told Local Government and Regional Development Minister, Nigel Dharamlall at a recent outreach that the municipality has been neglecting their community.
The community, Guyana Times understands of the one of eight constituencies in the township which has a People Progressive Party/Civic (PPP/C) representative on the coalition led council.
Residents have since cried victimization on the grounds.
As result of the neglect, thick vegetation has taken over many of the drains while the roads in the community were not upgraded for at least half decade.
As such, Dharamlall promised that CIIP workers will be dispatched to the community as soon as possible.
In order to ensure this, Dharamlall said the workers will fall directly under the Regional Administration and not under the leadership of the municipality.
In addition to that, another neglected community is Mount Sinai commonly referred to as Angoy's Avenue which has about 15,000 residents.
Regional Vice Chairman Zamal Hussain told the Guyana Times that ten CIIP workers have been employed by the Regional Administration to work in the Mount Sinai area. Those workers he said will be responsible for enhancing that area.
The employment of the twenty additional CIIP workers in New Amsterdam comes on the heels of the employment of 12 persons, including a supervisor, from the community of Mara, East Bank Berbice.
The employment of those workers followed a recent community meeting with Agriculture Minister Zulfikar Mustapha at which residents and farmers highlighted that vegetation had been encumbering the road shoulders.
However, at a simple ceremony to reintroduce the project to the Upper East Bank of Berbice the CIIP workers signed their contracts.
"We know several years back we had 50-odd workers; after the new Government took over, the programme died in this area. We as the Government are trying to create employment while trying to enhance communities, so we trying to ensure that in every area, we build some amount of working-class people who are unemployed to facilitate the enhancement of communities," Hussain said, adding: "The persons that will be in this area to do the CIIP work will help the economy of Mara since the persons were not employed; we try as best as possible to choose persons that are unemployed," the Vice-Chairman related.