Days after a dead dolphin washed up along the Essequibo foreshore, another was found on Friday suspected to have died after coming into contact with a fishing net in the Essequibo River.
This has, however, sparked some concerns by environmentalists including Annette Arjoon-Martins, who took to social media to report the discovery which was made at Johanna Cecilia, Region Two (Pomeroon-Supenaam). From the photos posted, it is evident that the animal was bleeding.
In an invited comment, Arjune stated that both dolphins were Sotalia Guianenis species. She further stated that since the carcass of the first dolphin was still fresh, they were able to identify to be a male. However, the second carcass had already been attacked by carrion crows and as such, identifying its sex proved difficult.
The environmentalist noted that at this time, she is unable to provide any additional information relating to the cause of death since they have not completed research and testing.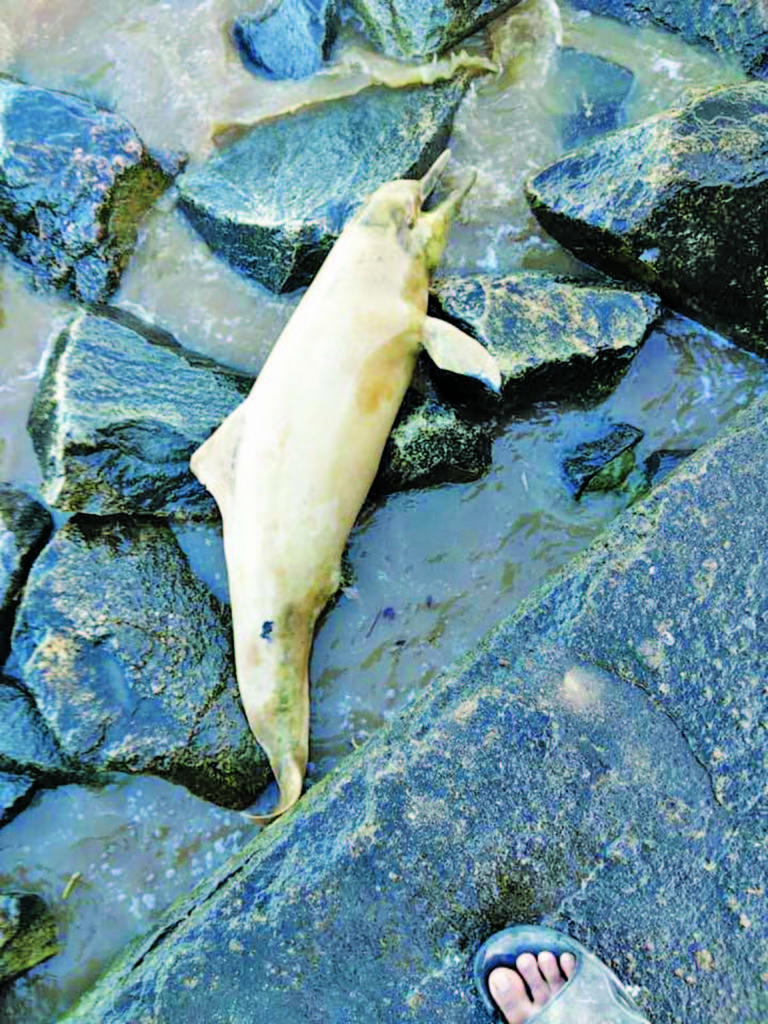 "Without proper investigations, it would be difficult to determine cause of death so I am hoping that for 2021 our institutional capacity to respond speedily and carry out such relevant investigations will be considerably enhanced," she added.
On Tuesday last, it was reported that a dolphin was found along the Perth foreshore, Essequibo Coast. The animal was spotted by residents and passersby.
There was blood visible on the mammal as well as marks along the mouth, indicating that it had been trapped in a fishing net. The creature measured several feet in length.