Inspired by his passion to educate the nation's children, members of the Central Executive Committee of the People's National Congress on Sunday honoured President David Granger on the occasion of his 73rd birth anniversary, by making a generous donation to three students who were successful at this year's National Grade Six Assessment (NGSA).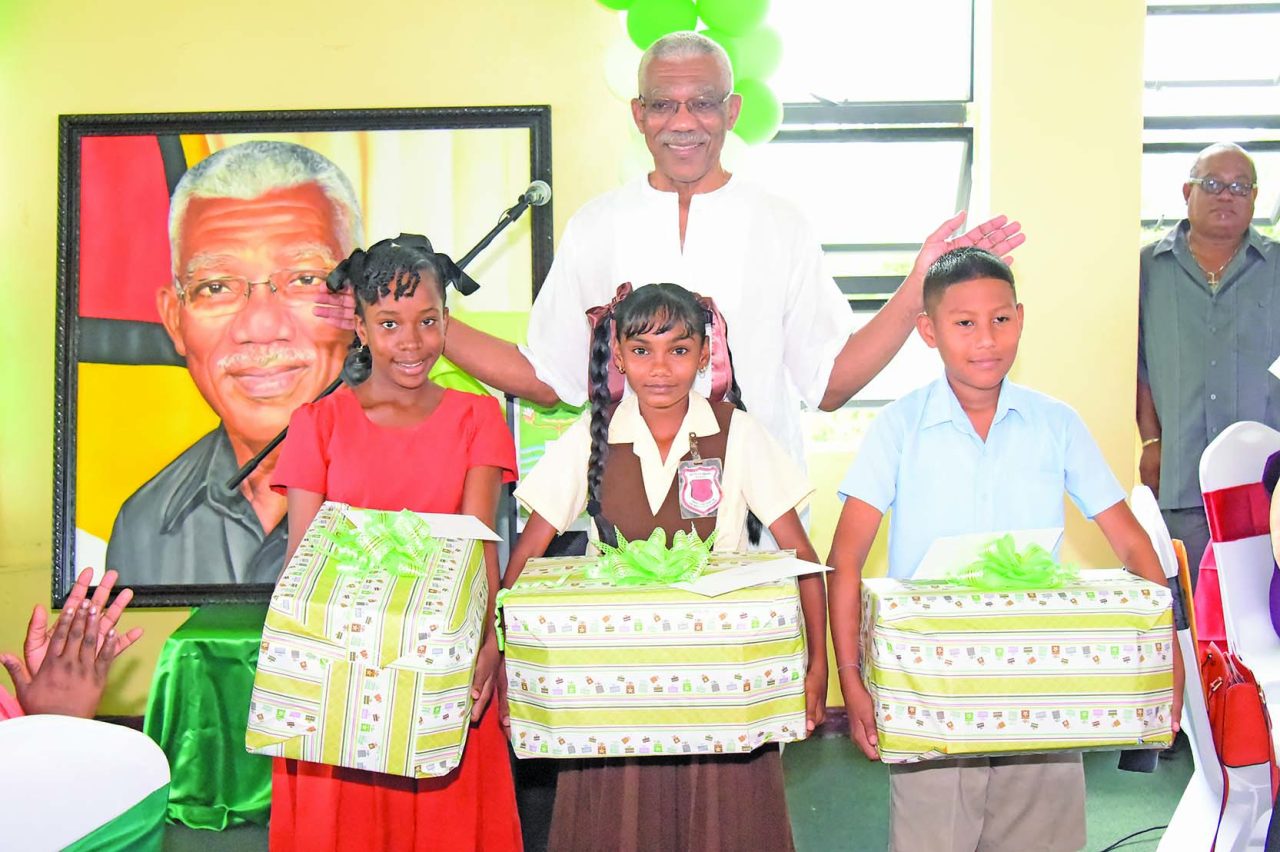 The three students are 11-year-old Kenneth Edwards from Rivers View Village, who topped the Cuyuni-Mazaruni Region with 505 marks; 12-year-old Angelina Balgobin from Bath Settlement, who gained 492 marks and 11-year-old Natalia Squires, who obtained 515 marks, securing a place at Queen's College.
Each student was presented with a laptop computer, printer, voltage regulator and a $25,000 gift certificate which is redeemable at Austin's Book Store.
The drive to make education accessible to children across the 10 Administrative Regions was kick-started in 2015 with the launch of the Five Bs (Bus, Bicycle, Boat + Breakfast and Books) programme, when the President celebrated his 70th birthday shortly after taking office.
This overwhelmingly successful initiative has attracted widespread support from corporate Guyana and even private citizens.