Feyoud Amin, Winston McKenzie and Andre Vierra were on Tuesday afternoon hauled before the court of Georgetown Magistrate Judy Latchman and remanded to prison in relation to a multimillion-dollar armed robbery just over a month ago.
The trio was not required to plead to the indictable charge which stated that on May 20, 2017 at Craig Village, East Bank Demerara (EBD), while armed with handguns, they robbed Dai Su Cheng of one minibus valued at .3 million, fish glue valued .7 million, cellular phones and a quantity of cash, a total value of ,780,000.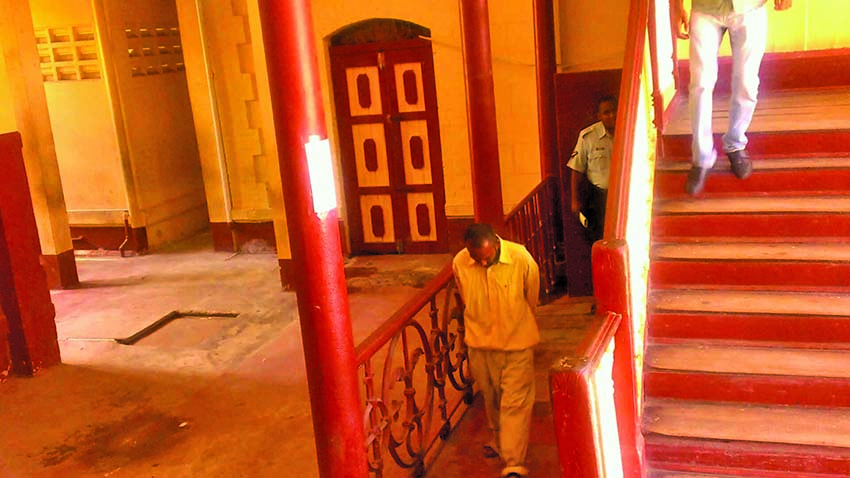 Amin's lawyer related that her client resided in Meadow Bank on the East Bank of Demerara and was willing to lodge all travel documents pending trial. The lawyer in an attempt to secure bail sought to establish that Amin, 29, was a well-rooted family man who was gainfully employed as the manager of a family business in Meadow Bank.
Meanwhile, the court heard that McKenzie had a fixed place of abode in Eccles, EBD, and is a boat operator by profession, while Vierra related that he was occasionally employed as a taxi driver and had a permanent residence in Meadow Bank. Police Prosecutor Vishnu Hunt objected to bail considering the seriousness and prevalence of the offence and the fact that a dangerous weapon was used in executing the crime.
Bail was refused and the trio was remanded to prison. They were ordered to return to court on July 12.