…GRDB officials to visit today
President of the Rice Producers Association (RPA) Leeka Rambrich recently stated that over 40 per cent of rice in some Corentyne villages, Region Six (East Berbice-Corentyne), is being affected by leaf miners – insects that destroy rice.
He noted that as a result of global warming, farmers over the past two years have been experiencing a high percentage of leaf miners during the first crop.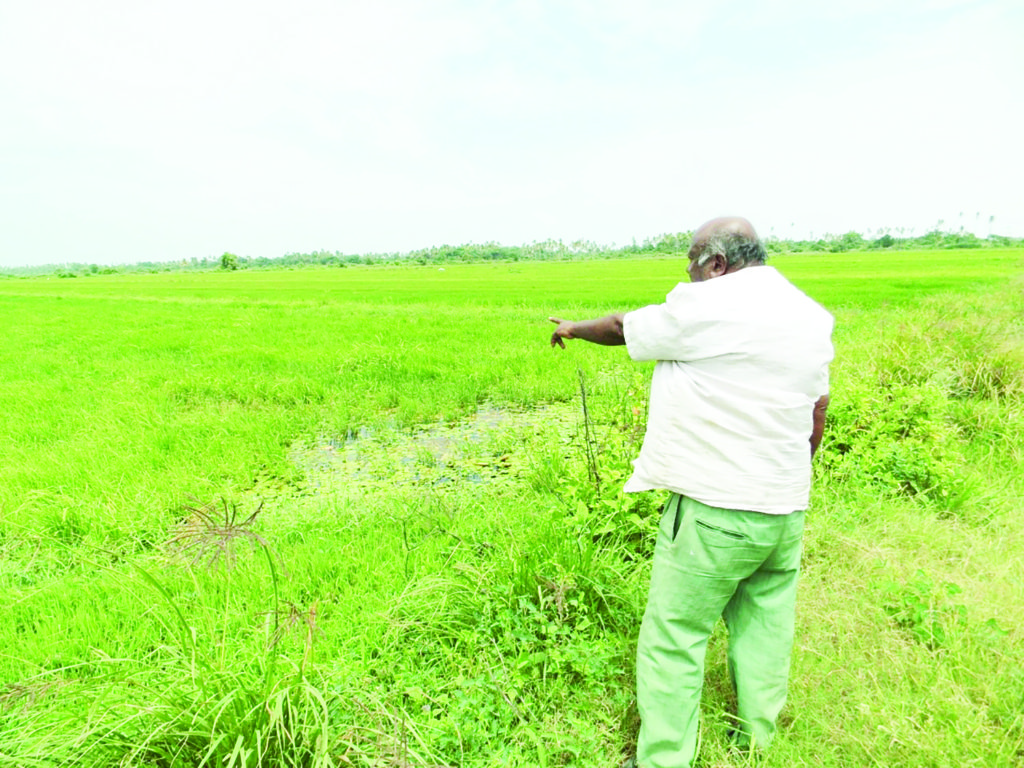 A leaf miner is any one of numerous species of insects whose larval stage occurs in and eats the leaf tissue of plants. The vast majority of leaf-mining insects are moths (Lepidoptera), sawflies (Symphyta, the mother clade of wasps), and flies (Diptera), though some beetles also exhibit this behaviour.
However, in the No 52-74 area where 15,000 acres of rice is under cultivation, some 1500 acres have been affected. The most affected area is the No 51-Goodhope area which has 1800 acres of rice under cultivation. There, leaf miners have attacked some 800 acres of rice.
"What this does is that the worm eats the leaf causing it to wither and so there is not enough photosynthesis taking place for a good yield."
Leaf miners have a severe impact on rice production. One farmer, Ranlagan Singh of No 56 Village Corentyne, who is also an extension officer for RPA and has 50 acres under rice cultivation, said there are about 50 acres in each village affected.
Guyana Times visited his rice field on Saturday and witnessed first-hand some of the damage to his rice.
In one instance, rice that was planted 45-days ago was overtaken by worms. As a means of killing the insect, a chemical had to be used to spray the rice.
Singh said he has been in contact with scientists from the Guyana Rice Development Board (GRDB) who informed him that it is a severe attack of leaf miners.
His rice appears to be stunted even though fertiliser was applied. Each bag, he noted, cost $5000 and it is applied at one bag per acre.
"I already throw fertiliser on it two times and the rice is stunted. They advise me to use Abamectin and today is one week since I spray this rice. There are some charges but not much. The scientist says within eight days you will have a recovery," Singh explained.
In addition, Rambrich stated that the GRDB has promised to have technical persons visit the area today to analyse the situation. Rambrich explained that most of the rice that is being affected was planted after December 10.
Black Bush Polder was the first area to commence the crop, thus the farmers were not affected by the insects.
Meanwhile, in the Black Bush Polder, 18,600 acres of rice is under cultivation along with an additional 3000 acres in the Cookrite Savannah, which is expected to be harvested in a matter of days.