The local aviation sector has expanded its numbers as 48 students successfully completed training courses at the Art Williams and Harry Wendt Aeronautical Engineering School.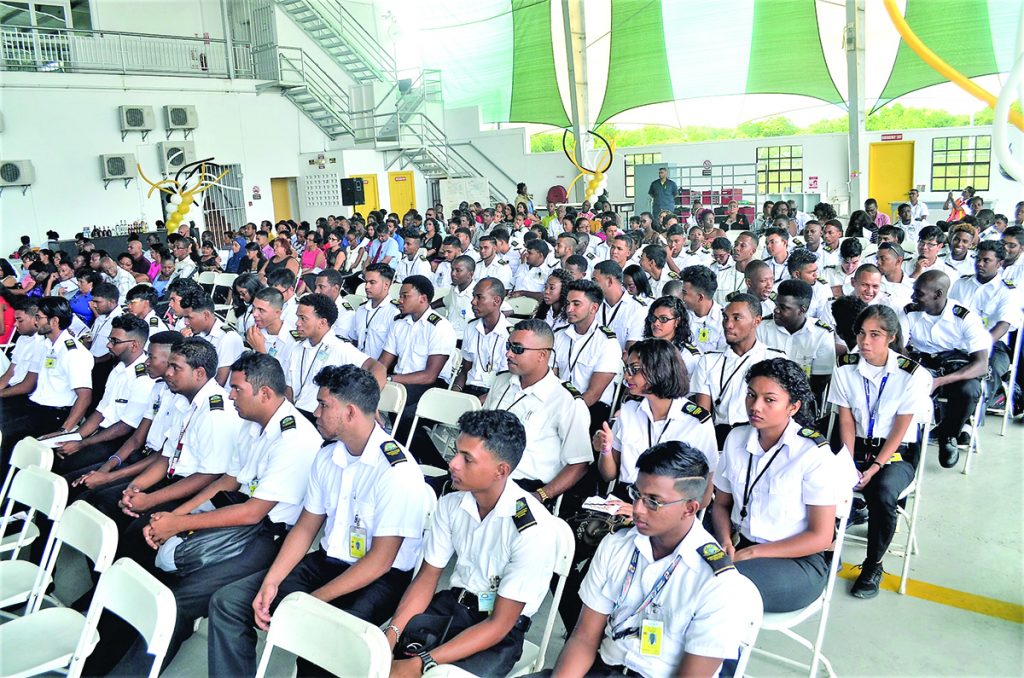 The students received certificates at the institution's 18th graduation ceremony held at the Eugene F. Correia International Airport, Ogle, East Coast Demerara, on Friday. Forty-eight students completed the three-year programme required for their certification as Aircraft Maintenance Engineers.
Rashleigh Bentick copped best overall graduating student for the 2016 class.
Director General of the Guyana Civil Aviation Authority (GCAA) Egbert Field praised the graduates for their achievement and encouraged that they perform their duties with integrity. Field pointed out that by 2031, Guyana will have over 600 mechanics which is in keeping with his vision for the aviation sector.
Field told the students that now they have attained what they worked for so far, they can take their places in the world. He however cautioned that this is not all there is to life and highlighted certain essentials which they can use to guide them. The life essentials he noted were honesty, integrity, love of neighbours and humility.
Field stressed the five A's of mechanics as additional essential for the graduates to consider as they embark or their new endeavours. These were noted as: Accurate, Adept, Agile, Alert and Analytic.
Highlighting achievements in the local aviation sector, Field noted that there are over 70 registered aircraft at the airport at Ogle. The GCAA Director General further disclosed that each month he receives applications for new aircraft to operate out of the facility. It was expressed that the Eugene F. Correia International Airport is one of the busiest in the Caribbean: "The country needs you because you are an integral part of the aviation industry."
All students required a minimum pass rate of 75 per cent while the distinction rate is 92-100.
Chairman of the Art Williams and Harry Wendt Aeronautical Engineering School and Chief Executive Officer (CEO) of Fly Jamaica Airways, Captain Ronald Reece offered the closing remarks at the ceremony. He encouraged the 48 students who became fully certified to commence applications for their aviation licences. He wished them all success in their pursuits.
Meantime, a rescue helicopter was unveiled after the ceremony and CEO of the Aeronautics School, Malcom Chan-A-Sue announced that the institution will soon offer a helicopter training course in the operations of the aircraft.
The school has been in existence for the past 23 years and 340 students have completed the 3-year programme so far. It is located in the Caribbean Aviation Maintenance Services Ltd Hangar, at the Eugene F. Correia International Airport at Ogle.