As part of the ongoing campaign to weed out criminal elements in villages along the East Bank Demerara (EBD) corridor, another Police operation was conducted in Bagotstown, where six persons were arrested and taken into custody.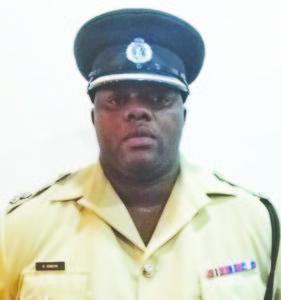 This is according to Region Four EBD sub-division Police Commander Kurleigh Simon, who told Guyana Times that based on complaints from residents in that village, the raid was executed by ranks from various stations on the EBD.
The individuals arrested are alleged to have been involved in criminal activity; however, they will not remain in the lock-ups unless residents come forward with information pertaining to the crimes they may have committed.
Commander Simon stated that in relation to the 19 persons arrested last week in the Diamond, Grove and Craig villages, 18 of the men were released from Police custody while one was further detained.
A resident visited the Police Station and pointed out in an identification (ID) parade the one suspect involved in the armed robbery committed on him. The suspect was then charged for the crime.
According to the Police Commander, more of the men from that arrest could have been charged for the crimes they were alleged to have committed if victims had come forward and assisted the Police.
"If they had come forward to cooperate, more could have been sent to the courts. But because we didn't get the victims to come forward and do such in terms of identifying the suspects, we had to let them go. Several persons were contacted who would have suffered from various crimes, but they did not come forward," he added.
Last Saturday, 19 persons were arrested during a Police operation that commenced at 04:30h and lasted until 08:30h.
Commander Simon when contacted had stated that several ranks from various police stations along the EBD corridor raided a number of homes in the Diamond, Grove, and Craig villages on the day in question.
He explained that this was done after receiving numerous reports from residents in those villages about criminal activities occurring in those areas and persons of interest were also pointed out to the Police.
The Commander added that as the Christmas season approached, there would be more Police present in villages on the EBD, especially around the main business areas and public roads.