Eight orphanages in Guyana are the first to benefit from the "Adopt an Orphanage" initiative, a flagship programme under the Office of the First Lady, where Private Sector entities have come on board to offset financial obligations at these homes.
A Memorandum of Understanding was signed between the seven businesses and two individuals on Tuesday at State House, assuming the responsibility of financial aid to eight orphanages.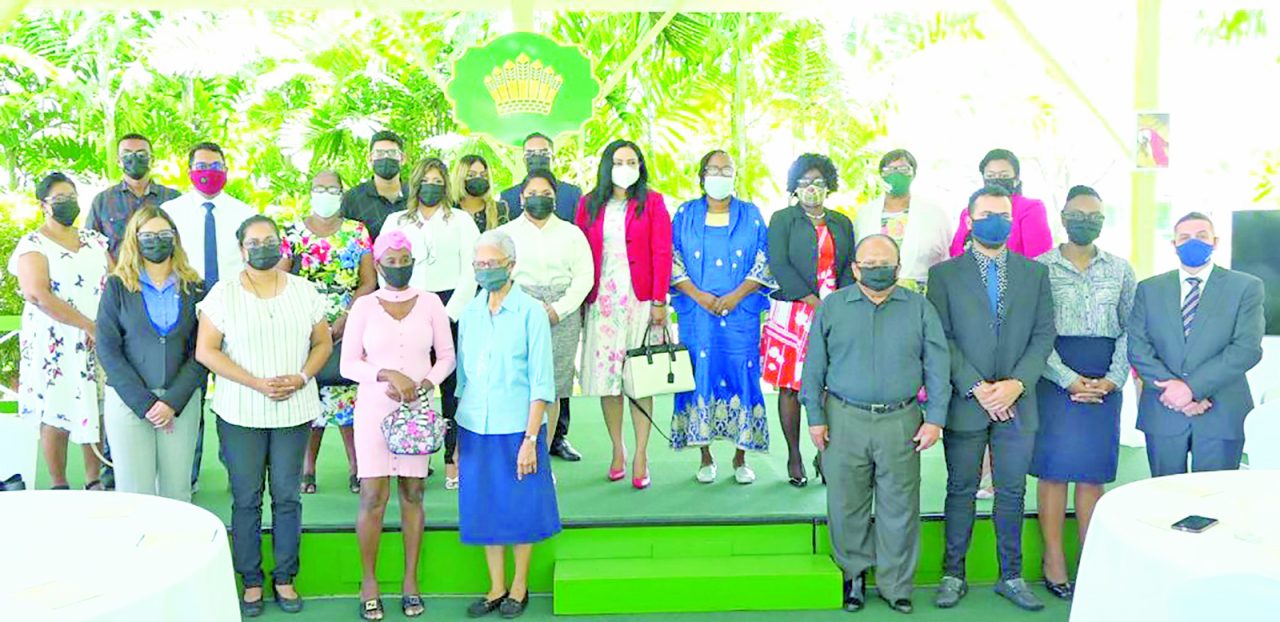 Those to benefit over the next couple of months include Joshua House, Bless the Children Home, Ruimveldt Children's Home, St John Bosco Children's Home, Canaan Children's Home, Shaheed Boys and Girls Orphanage, St Ann's Orphanage and Prabhu Sharan Orphanage.
First Lady Arya Ali underscored that this initiative came about during an interaction with Guyanese-born singer and songwriter, Carlos St John Phillips – who is known professionally as SAINt JHN. She noted that intervention was needed, having found that many homes are underfunded and there are necessities beyond meals are utilities.
"After putting some thought into it, I proposed a sustainable solution, which should guarantee continuous support for these institutions. I discussed with my team, the idea of using my office to create a link between these orphanages and corporate Guyana, what we now dub the Adopt an Orphanage initiative. Businesses would play a meaningful role in supporting these orphanages and helping to alleviate some of the financial burdens which pose challenges in the provision of quality services," Ali expressed.
The First Lady related that many of these children are in circumstances which make it difficult to have a normal childhood, and the benefit of adequate resources at their disposal.
"Every child is born with specific needs. Some of those critical needs include food and shelter, security and education; and the knowledge or belief that one is of value to themselves and others. Most if not all of us have enjoyed the comfort of our biological family and the benefit that affords."
Meanwhile, Human Services and Social Security Minister, Dr Vindhya Persaud outlined that these children must have every basic need, as she lauded the new programme.
"The needs are always manifold. Those needs include utilities. They include the nitty-gritty of basic life. But we want children to have much more than the necessities and this is where this initiative will allow those who benefit to utilise the funds that they would have had to divide between the necessities and what the children can benefit from in addition," Dr Persaud noted.
In a video message, Grammy-winner SAINt JHN added, "They shouldn't have to decide between books and bikes…I visited about four or five places and I said I want to help them. So, I sat down with the First Lady…This was something that we wanted to happen and it happened."
Stakeholders who came on board with the initiative are the Guyana Shore Base Incorporated, Atlantic Ventures Incorporated, Innovations America, Sammy's, Oasis Café, Demerara Bank, Taslim Baksh and Neal Sukhlall.