This weekend will see the Athletics Association of Guyana (AAG) sprinting out of 2018's blocks with a packed weekend as they get their calendar of activities underway.
On Saturday Police athletics coach Lyndon Wilson has volunteered his skills to host a Coaching clinic which will target non-traditional events such as the Steeplechase, hurdles, hammer throw and possibly the pole vault.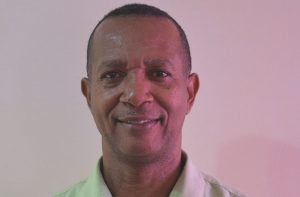 These are events in which Guyanese athletes have not been exposed to for decades; just last year at the South American U-20 Championships which was hosted by the AAG at the National Track and Field Centre (NTAFC), Leonora; the Guyanese were hard pressed to find athletes for those events. However Guyana was able to field athletes in the steeple chase and the hurdle events.
Come Saturday, the session will be held at the NTAFC at Leonora and all clubs are invited to send out their athletes.
On the next day, Sunday January 14, there will be a developmental meet at the same venue; this will be just one of three such meets to be held this month. It is already shaping up to be a packed year for the AAG.
This year the association will host five Senior Grand Prix meets as they seek to include and focus on the senior athletes to keep a balance with the juniors; this comes after a highly successful 2017 at the junior level, that success however came with much criticism from different sectors who pointed out that the seniors were being left in the cold.
Late last year in an interview with Guyana Times Sport, AAG boss Aubrey Hutson had revealed that the respective meets would be held primarily in the evenings and would be only for a few hours as each meet would focus on a specific set of events; for example one meet would focus on the sprint events while another would target middle distance events.
Apart from giving the seniors more competition the meets also are aimed at putting some cash in the pockets of the athletes.
The first two meets have been set for April 14 and 28, mere weeks before the South American Games in Cochabamba, Bolivia which will run off on May 17.
For the younger athletes, the first major event of the year will be the CARIFTA Games set for the Bahamas from March 31 to April 2.
Ahead of the games, the AAG will organize CARIFTA/Senior Camp from February 2 to 4 while the trials will run off on February 11, 18 and 24-25.
Following those trials, the qualified athletes will take part in another CARIFTA Camp is set for March 10 and 11.