Alleged GuyOil fuel racket
…ex-GM denies negotiating fuel purchase
Aaron Royalty Inc, the company which claimed that it had a "verbal" agreement with the Guyana Oil (GuyOil) company to import fuel does not have and never applied for an import licence.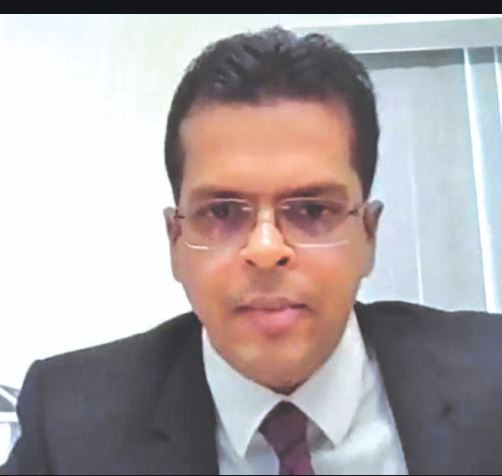 This was confirmed on Saturday when this publication contacted Chief Executive Officer of Guyana Energy Agency (GEA) Dr Mahender Sharma, who also revealed that Aaron Royalty has not even applied for the fuel import licence needed to import fuel.
According to Dr Sharma, investigations are underway to ascertain how exactly the company imported the fuel. The CEO also noted that "pending that investigation, we'll determine a course of action."
Reports had emerged last week that Jason Aaron of Aaron Royalty alleged officials at GuyOil contracted him to import fuel. However, Aaron claimed that after the company got a "sweeter" deal, the transaction was quashed.
However, GuyOil Chairman Paul Cheong subsequently denied the allegations made by Aaron. The Chairman noted that while GuyOil did have discussions with the company, the company was never contracted to bring in fuel.
Further, on April 21, Attorney-at-Law Dexter Todd, who is representing Aaron Royalty, related that he had dispatched a letter to GuyOil seeking clarification on a number of issues.
The lawyer told Guyana Times that his client needed clarification on who would take responsibility for the fuel that had already been procured.
"So, we have to determine, at the end of the day, who will be responsible for the fuel that is here… this oral agreement seems to have been performed by one party which is our client and there is some form of reneging because of whatever is their wrangle, I'm not too sure what exactly is the internal wrangling."
This is likely a reference to former GuyOil General Manager Trevor Bassoo, who resigned from the company after he reportedly distributed printouts of a WhatsApp conversation between Aaron Royalty and a manager at the company. In those messages, the manager was allegedly implicated in the transaction, though he has staunchly denied involvement.
In a statement issued on Friday, Bassoo said that the events that led to his resignation were in no way connected to the matter of fuel imported by Aaron Royalty Inc and alleged kickbacks related to that transaction.
He said that he had emailed the Board of Directors (BOD) of GuyOil to advise that representatives of Aaron Royalty Inc reached out to him expressing their dissatisfaction with specific officers at the company. He claimed that he advised the representatives that they should reach out to the Guyoil Board to seek redress. According to Bassoo, on April 15 during a meeting with the Chairman of the Board, he was informed that he was being sent on administrative leave pending a performance review of his tenure as General Manager. He said a subsequent meeting was called with the Board to discuss a number of issues, adding that it was at that meeting he indicated his intention to submit his resignation. The resignation was tendered on April 19 and accepted.
"In the interest of full disclosure, I must mention that representatives of Aaron had reached out to me before April 14 and at that time I had advised them to try and resolve the matter with the officers who had engaged them to supply fuel to GuyOil." He added that at no time did he negotiate any fuel purchases with Aaron Royalty and that his issues with the Board and Chairman never included the issue of this fuel purchase.
Actions will be taken
Already, Finance Minister Dr Ashni Singh has ordered that Auditor General Deodat Sharma be called in to investigate the transaction. Soon after the allegation first reared its head, the Finance Minister called a meeting with the GuyOil Board of Directors where he was briefed.
On Friday, Dr Singh had assured that based on the findings of the probe, actions will be taken against all parties involved in malpractices on behalf of GuyOil. He made this statement after he confirmed that the Office of the Auditor General has commenced its probe into the allegations of a fuel racket at the oil company.
"I don't want to preempt the results of the audit, but in the event that any inappropriate practices are identified, action will be taken," he explained.
Singh explained that after the allegations were brought to his attention, he requested a meeting with the Board of Directors but the Board maintained that no contract was signed with Aaron Holdings and that the company was not involved in any unethical transactions.
Nevertheless, the Finance Minister said that in keeping with the People's Progressive Party/Civic (PPP/C) Administration's agenda of transparent transactions, he has ordered a probe into the matter.
"The Board repeatedly emphasised that there has been no contract with the company in question… The Board made that very clear to me. Notwithstanding that assurance, I wanted the Auditor General to still do an audit," Minister Singh explained, adding that the Government has zero tolerance for corrupt practices.
Jason Aaron is meanwhile no stranger to the media. In 2018, Aaron was charged with eight counts of fraud, charges which included forging an irrevocable Power of Attorney and obtaining money by false pretence.