A fire on Friday evening completely destroyed the upper flat of the abandoned Celina's Atlantic Resort, located at the Kitty Seawall, Georgetown.
Police said that firefighters received a report from an anonymous caller, who stated that there was a fire at the said building.
Upon arriving, the top flat of the two-storey wooden and concrete structure was fully engulfed in flames. The firefighters immediately went into action and managed to contain the blaze. No one was injured.
Meanwhile, Fire Chief Kalamadeen Edoo told the media that the fire department received a call around 20:28h and immediately responded.
The building was being occupied by vagrants at the time of the blaze and it is believed that one of them might have started the fire. This was according to Fire Chief Edoo.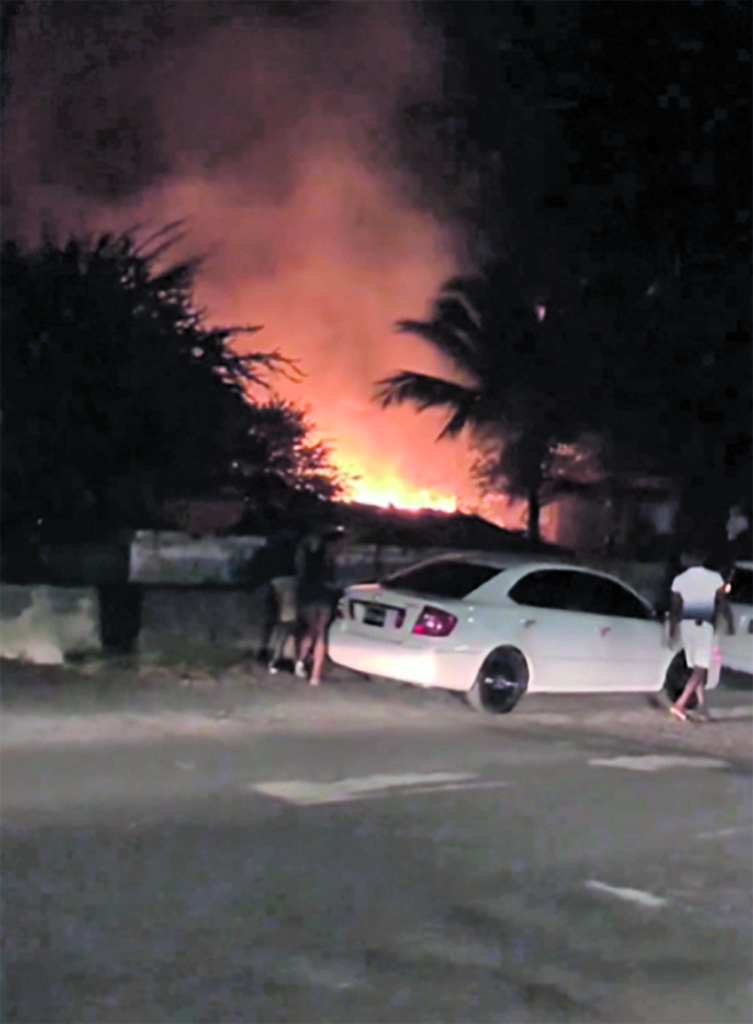 Celina's Resort closed its doors shortly after the owner began rehabilitating the entity in 2015. Around that time, the works were brought to an abrupt end following the intervention of the then Ministry of Public Infrastructure.
Prior to the Ministry's intervention, the proprietor of the business had ignored several cease orders and opted to continue their illegal construction on the foreshore. This caused the Ministry to launch an investigation into the matter, which was followed by the resort being closed.