The Department of Education-Georgetown distributed care packages to students of several communities who are part of the Education Ministry's Community Chalkboard Project. The communities targeted were Albouystown, Sophia, Back Circle, Rasville and Wortmanville.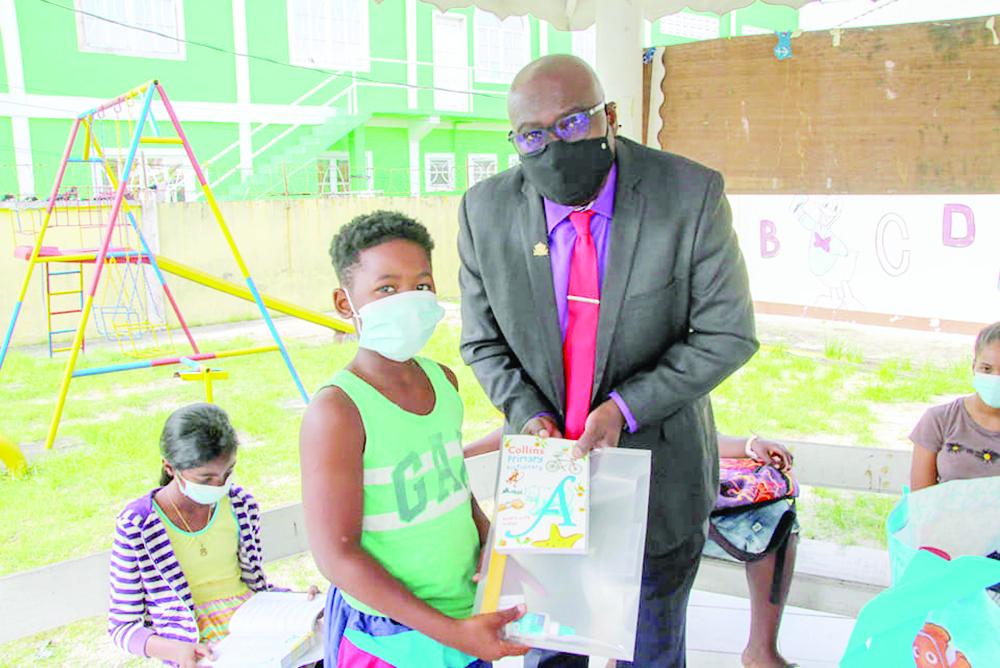 The initiative targeted those students who have been consistently utilising the chalkboards erected in their communities on which school work is placed for the various grades to keep them engaged as schools remain closed for face-to-face interaction.
The care packages contained masks, food items, dictionaries, school stationery and educational toys.
The packages were distributed with the aim of encouraging students to ensure they continue to use the chalkboards set up in their respective communities. In March 2020, all schools were closed due to the pandemic.
However, in September 2020 the Ministry of Education reopened schools via TV, radio and online classes.
Education Minister, Priya Manickchand had stated that the Ministry developed a method of teaching which suites students depending on their environment and access to learning materials.
As such, back in October 2020, a number of blackboards were set up in several underprivileged communities in the city to deliver education during the COVID 19 pandemic.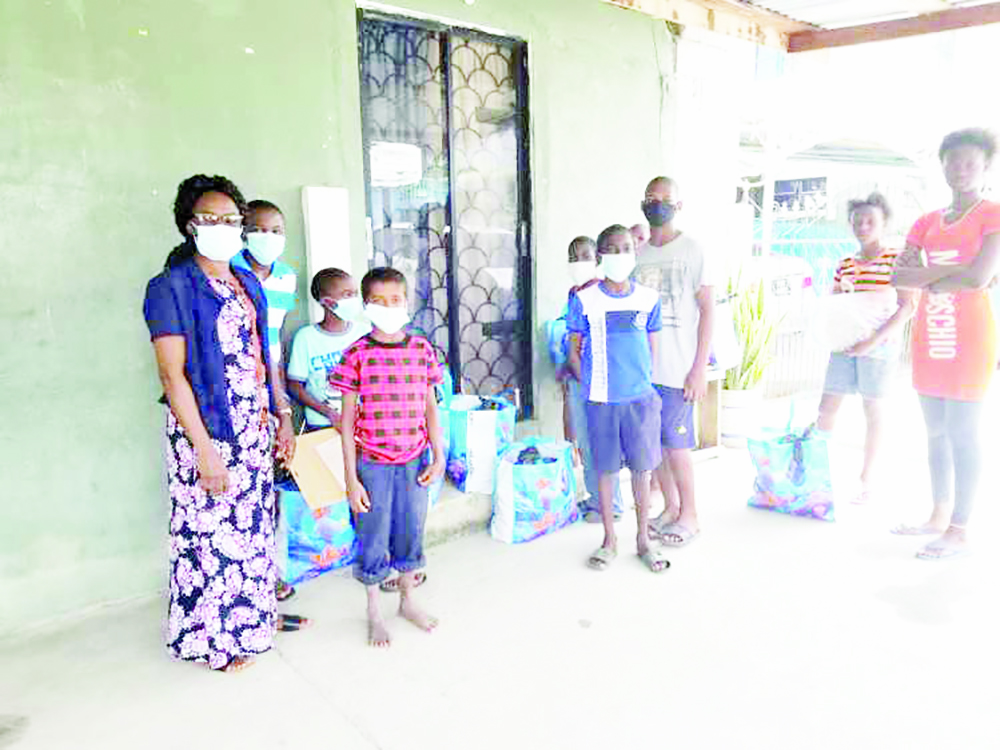 The project was executed by a team led by Chief Education Officer Marcel Hutson. The team consisted of District Education Officer, Deborah Hutson; Technical Facilitator, Kerwyn Jacob; School Inspector Lisa Ryce and teachers Leanchor Rowland and Caren Charles.
This initiative saw the installation of chalkboards in communities like East Ruimveldt, Albouystown, Rasville and Wortmanville. This allowed for the continuity of learning in areas that lacked internet and other devices.
Learning materials were also distributed to the children during the visits.