While the A Partnership for National Unity (APNU) has expressed displeasure at the appointment of Vishnu Persaud as the new Chief Elections Officer (CEO), the Alliance For Change (AFC) has congratulated the Guyana Elections Commission (GECOM) on the new appointment.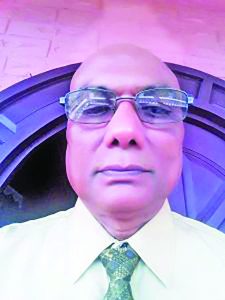 Breaking from the curtain of grievance shrouding the APNU side of the Opposition, AFC issued a statement in which they took note of Persaud's appointment, and thanked the Commission for having reached a decision after what must have been an arduous and divisive process.
"At the end of the day, a decision had to be made so that we can start the process of rebuilding trust and confidence in the electoral system and Guyana's democracy. As a prerequisite to rebuilding the credibility of the system, we must have a new Voters List – purged of all the contaminants of the past, and then go on to hold Local Government Elections that are truly representative of the wishes of the people," AFC said.
"Mr Persaud has a long and difficult road ahead, and we trust that he has the 'right stuff' to lead a team that can deliver free, fair and acceptable elections whenever required by law. It goes without saying that whoever had been chosen in this position would have received the approbation of half of the population, and the suspicion and possible rejection of the other half."
According to the smaller party, this division reflects the "poor state of our democracy", a state that is holdover from the time the APNU/AFC lost a vote of No Confidence in the National Assembly in December 2018 and thereafter refused to leave office without a fight.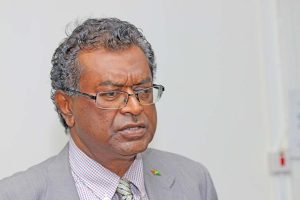 According to the party, more is needed beyond the appointment of the CEO to strengthen Guyana's democracy.
"Much more has to be done by leaders, political parties, GECOM, civil society, citizens and our development partners acting in concert if we are to survive and become a united nation. The AFC commits to doing all in its power to bring about the cohesion, respect and trust that is needed at this time," AFC said.
With over 17 years of experience working at GECOM, Vishnu Persaud emerged as the new Chief Elections Officer on Friday following a competitive process which saw some 20 other candidates, including locals and foreigners, vying for the top position.
The race had come down to Persaud, a former Deputy CEO, and Jamaican Leslie Harrow – both of whom were interviewed on Monday by the seven-member Election Commission. When the Commission met on Friday to discuss and vote on who is the most qualified candidate for the job, its members were trapped in a deadlock, as they were equally divided between the two frontrunners.
This prompted GECOM's Chairperson, Justice (retd) Claudette Singh, to flex her casting vote in favour of Persaud, whom she has since hailed as the most qualified for the job.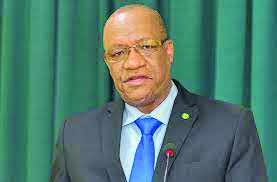 At a press conference shortly after Persaud had emerged successful, the Opposition-nominated GECOM Commissioners disagreed with the decision.
Opposition Leader Joseph Harmon, who is currently vying for leadership of the People's National Congress – the dominant party in APNU – has also registered his disapproval, claiming that he was not in agreement with the Chairman's decision to vote for Persaud.
Persaud, who was employed as GECOM's Deputy CEO from 2014 to 2017, was overlooked for appointment when he sought to return to the position in 2018. In fact, his non-appointment sparked controversy and even an investigation by the Ethnic Relations Commission (ERC), which had concluded six months after that he was overlooked and was more qualified than the person who was chosen over him for the position, Roxanne Myers.
The then CEO, Keith Lowenfield; his deputy, Roxanne Myers; and Region Four (Demerara-Mahaica) Returning Officer Clairmont Mingo were fired from GECOM in August.
The embattled trio is currently before the courts facing a number of electoral fraud charges for their alleged attempts to sway the results of the March 2020 General and Regional Elections in favour of the then ruling APNU/AFC Government. (G3)