…18 from Moruca, 2 NGSA students
A stark increase of 21 new COVID-19 cases has been reported in Guyana, raising the total figures to a whopping 205 positives.
Chief Medical Officer, Dr Shamdeo Persaud announced on Monday that 21 test results returned positive from a total of 39 samples.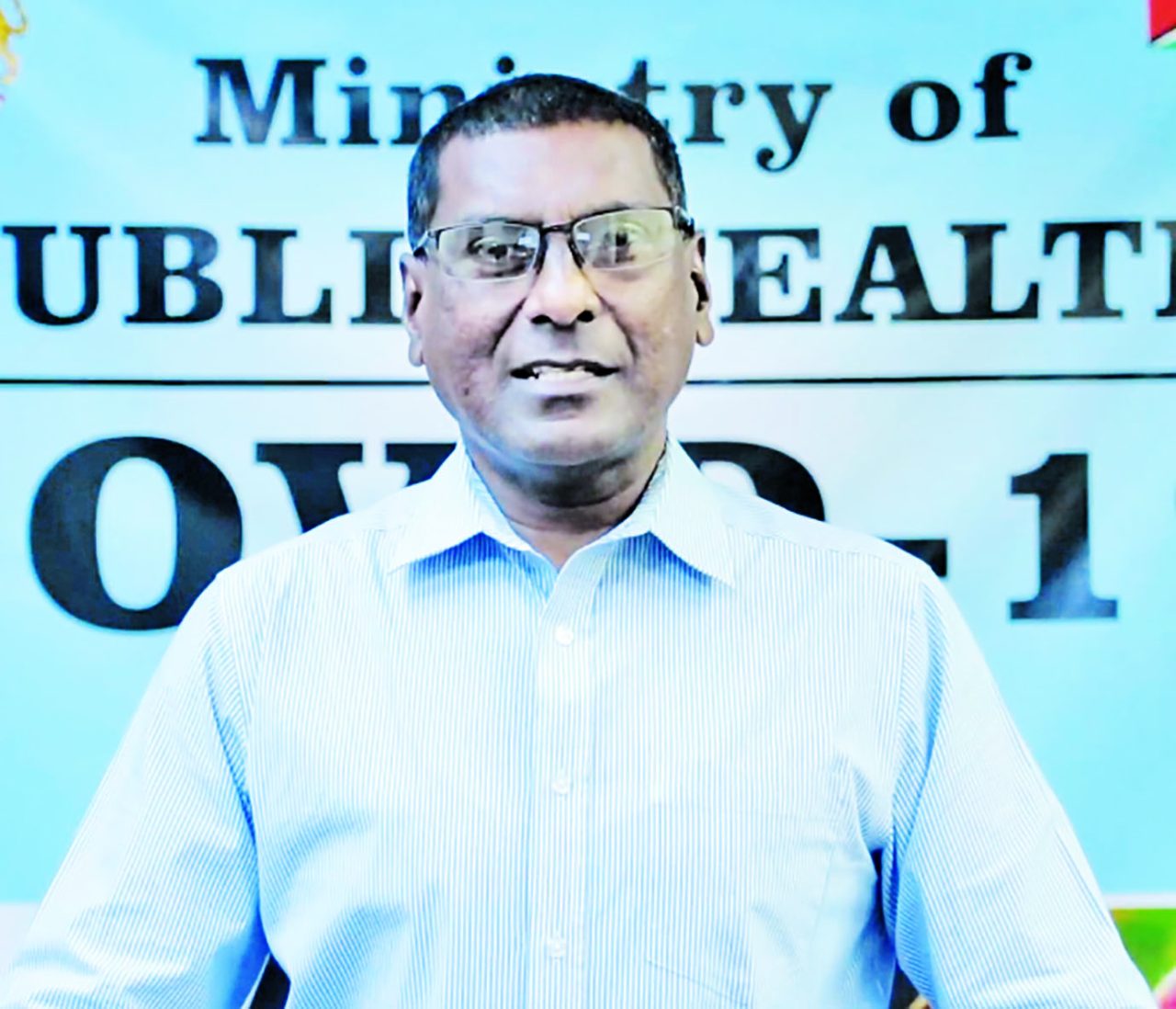 This took the number of coronavirus cases in Guyana to date to 205. Only Sunday, that figure was just 184.
"The total number of confirmed cases is now 205 and the number of COVID-19 deaths remains at 12," Dr Persaud confirmed.
Even as the country continues to experience an upward trend in the curve, the deaths remain at 12. To date, 2147 tests were conducted so far with 1942 being negative.
Additionally, some 103 persons have made complete recoveries. In the facilities, there are 90 active cases in institutional isolation and 24 cases in Institutional quarantine. The designated coronavirus Intensive Care Unit (ICU) remains free of patients.
In light of these increasing numbers, the CMO highlighted the situation in Brazil, which is now out of control – with over 50,000 deaths. As such, he advised that border-movement should cease completely and warned that Regions One (Barima-Waini), Seven (Cuyuni-Mazaruni), Eight (Potaro-Siparuni) and Nine (Upper Takutu-Upper Essequibo) are now "extremely vulnerable". For this, no migrants should be allowed to enter the communities.
"We wish to remind you of the runaway situation in neighbouring Brazil, that has climbed to the position of being the second country in the world to have reported cases with an alarmingly high number of deaths registered… Region Nine would have reported another positive case which is testimony to our call for you to be on your guard. Residents of Region Six, we are also advising you to be cognisant of the situation in Suriname whose cases have more than doubled in the last month," he insisted.
Of the new positive cases, 18 of the 21 are from Moruca, Region One while two are students from Region Nine who are currently preparing to sit the National Grade Six Assessemnt (NGSA).
The National COVID-19 Task Force had announced a six-phase blueprint which the country would use to determine which services are reopened first. Guyana is currently in the first phase, and the public is still guided by a 18:00h to 06:00h (6 pm to 6 am) curfew.
Dr Persaud sought to recognise that Guyana is yet to witness any decrease in cases or indication that the curve is flattening, since new cases are reported every week. The number of active cases is also at the highest ever experienced locally.
The CMO reiterated, "We are in Phase One of the relaxation of measures and we wish to emphasise the importance of making every effort to ensure that you follow the guidelines as outlined. Even within Guyana, we have not seen a reduction but a constant increase in the number of positive cases with our males continuing to be the sex most affected by this disease and the 20-29 age group being the most at-risk group according to our data."
Emergency meeting
Meanwhile, an emergency multi-stakeholder meeting was held on Monday to dicuss the alarming increase in confirmed COVID-19 cases in parts of Regions One and Seven.
According to the Taskforce decisions were taken to implement enhanced containment measures within the affected areas in these regions and these will be gazetted shortly. "The enhanced containment measures will include cease work orders for specific areas in the mining sector, screening, wider testing, checkpoints and other measures in several locations within regions 1 and 7. Specific details will be provided subsequently. These measures are necessary and urgent by the medical experts so as to prevent the wider spread of COVID-19 in these two regions along with other regions," the taskforce said on Monday evening.
Health authorities continue to plead with the public to wear a face mask and maintain physical distance. They can also call the hotlines or use the mobile units or engage the COVID-site facilities if signs or symptoms are detected.
Globally, the total number of positive cases is 8,708,008 with 461,535 deaths. In the Region of the Americas, there are 4,015, 386 with 208,991 deaths.