Following a community walkabout, the Police Regional Division 4A Administration pledged to work with the residents of Albouystown in building a safe community and the Police-public partnership.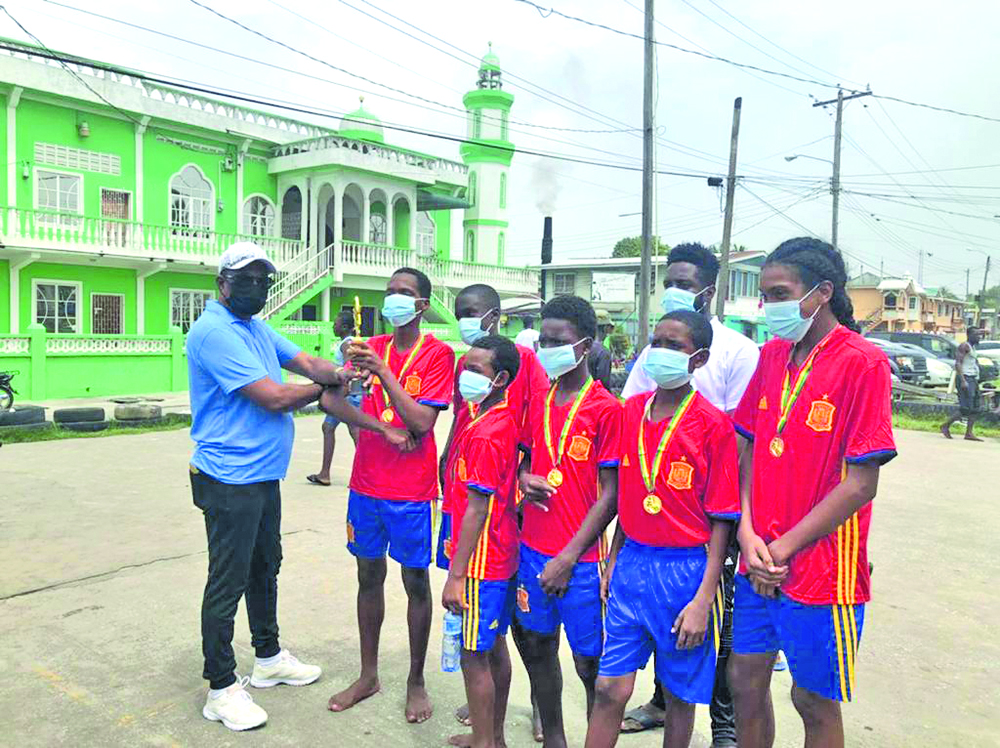 On Sunday, the first of a number of planned activities was executed on the community tarmac at Hunter Street and Independence Boulevard. This was a four-a-side football competition between the youths of Albouystown. Six teams – Top Strikers, Positive Ballers, Albouystown Stars, Little Ballers, Spartans and Future Stars – participated; among their number were two female sides.
For the males, first place went to Positive Ballers, second was Future Stars and third was Albouystown Stars. On the distaff side, Little Ballers carted off the top spot with Top Strikers settling for second. Prizes were given to first, second, and third place; Most Valuable Players (MVPs) and top goalscorers.
On hand to witness the action were Superintendent Guy Nurse, Second in Command, Regional Division #4 A; Officer-in-Charge #2 Sub-Division, Assistant Superintendent Mahindranauth, Woman Inspector Grandson, Sgt 14861 Hossana ,Sgt 20404 Griffith, Sgt 21299 Scott , W/Sgt 19012 Daley and other ranks in addition to members of the Albouystown Police Youth Group and their Kim Morgan and Donna Plass.
Meals were provided to all while the trophies, medals and uniforms were donated by Attorney-at-Law Anastasia Sanford, who has pledged her support in working with the Albouystown community.