Several sections of Anna Regina, Region Two (Pomeroon-Supenaam) were on Sunday under water owing to excessive downpours over the weekend.
As a result, Mayor Rajendra Prabhulall and his deputy, Rudolph Williams met with residents and the business community, located between Anna Regina to Walton Hall to assess the damage.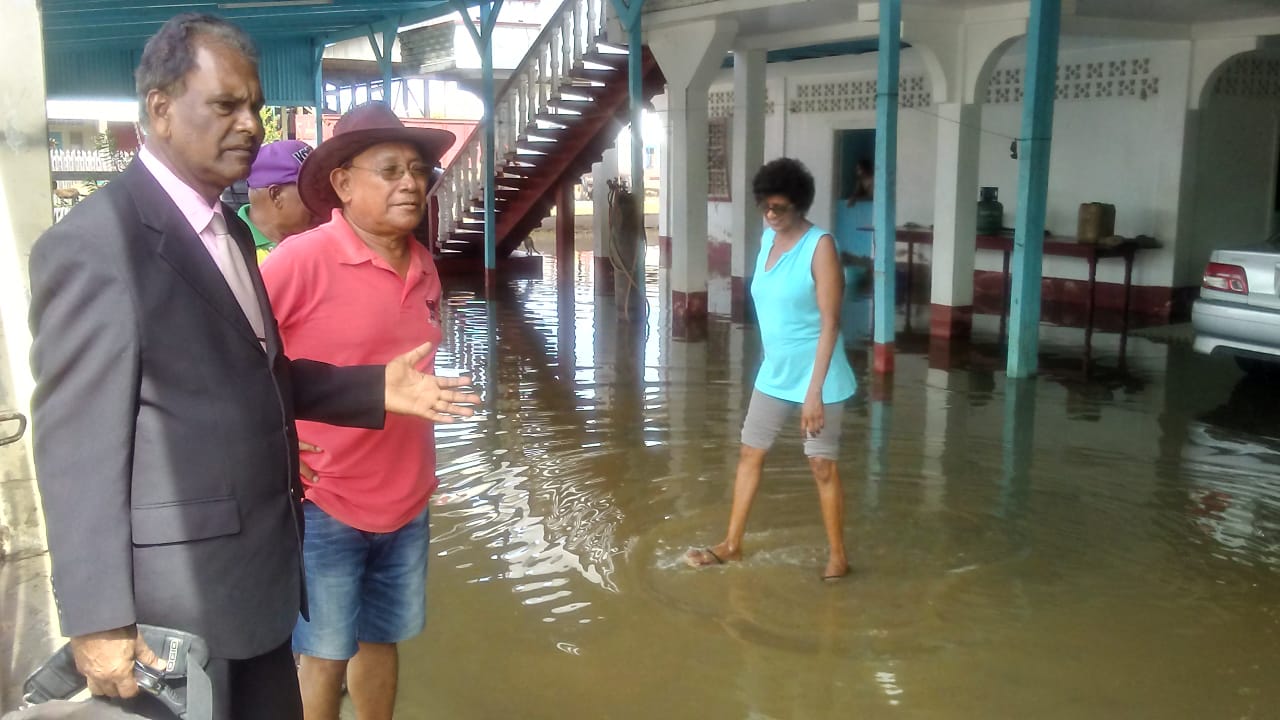 The Mayor, in his address, stated that the Town Council was concerned about the flooding after a two-hour downpour.
"I came on the ground to look at the situation and what was discovered is the pump at the Hampton Court and Windsor Castle sluice is not working due to damage incurred on the radiators," the Mayor stated.
The residents have suffered tremendous losses with many household appliances, paddy and fertilisers damaged or ruined, and the rains have created much inconvenience.
"I am very concerned as a mayor, because the town has one small excavator machine. We will be taking swift action tomorrow morning (Monday) in the Windsor Castle area. I already spoke to the Town Clerk and we will be making arrangements to bring the machine in the area to dig out the small pipelines and look at the drainage immediately, along with other areas within the town," Prabhulall highlighted.
The Mayor further stated that the Town Council would be taking immediate action to get the workers to clean the drains and canals, but believed that the Council needed two new excavators to assist with the drainage works.
Meanwhile, when contact was made with persons in the area late Sunday afternoon, they reported that the water at Walton Hall and Devonshire Castle has receded. The Mayor has promised to address the issue of poor drainage at the earliest.