…says its proposal "far superior" to Silvercorp's bid
Another company has entered the fray to buy Guyana Goldfields shares. This time, Gran Columbia Gold Corp, another Canadian company, has made a pitch to Goldfields by proposing to buy all its issued shares.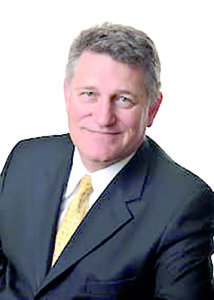 In a statement in which it did not hesitate to call its offer a better one that Silvercorp, the company revealed that it has already approached Goldfields. Goldfields is not the only company in its sights, as it has already signed an agreement to merge with Gold X Mining Corp.
"The contemplated business combination between Gran Colombia and Gold X is conditional upon the successful concurrent acquisition of Guyana Goldfields, and the proposal to Guyana
Goldfields is conditional on the concurrent acquisition of Gold X," the company said. It added that the combined entity will continue as Gran Colombia and will be managed by the current Gran Colombia executive team, with corporate headquarters remaining in Toronto. Shareholders of Gran Colombia will own 60 per cent of the combined company, with Guyana Goldfields and Gold X shareholders owning 25 per cent and 15 per cent, respectively, on a basic shares outstanding basis."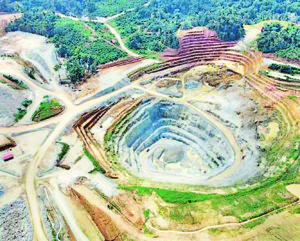 According to Gran Columbia, which already has underground gold operations in Columbia, there are several benefits to such a transaction. Back in April, it was announced that Silvercorp, also Canadian, could provide Goldfields with interim loans of up to $15 million as part of its deal.
This loan would have, among other things, funded Goldfield's underground operation and other operational costs. Gran Columbia made a similar offer.
"Gran Colombia and Gold X believe the immediate value creation afforded to Guyana Goldfields shareholders via the upfront offer premium and the ability to realise further value through the continued operations in the new larger, stronger entity represents an opportunity far superior, both strategically and financially, to the proposed transaction between Silvercorp and Guyana Goldfields announced on April 27, 2020."
Meanwhile, Gran Columbia's Chief Executive Officer, Lombardo Paredes was quoted as saying that his company has "studied the integration of Aurora and Toroparu [another local mine] and strongly believe in its potential. Based on our internal integration plan we have identified US$200 million of synergies as there are a number of different areas where Toroparu can benefit from the existing infrastructure at Aurora."
All of this comes on the same day that Guyana Goldfields announced it would be making large scale layoffs of its staff at the Aurora Gold Mine. Goldfields had blamed COVID-19 and financially-related challenges for its decision.
This was communicated in a letter from Goldfields Chief Executive Officer Alan Pangbourne, dated May 11, 2020. In defence of the decision, Pangbourne cited issues with COVID-19 and other difficulties over the past few months.
"… with great regret I am writing to all employees to inform you that we will be reducing the size of AGM's workforce. This reduction in the workforce will take place at all levels including both national and expatriate employees as the company will transition its mining operation into a state of care and maintenance for an undetermined period," the CEO's letter to employees had stated.
Guyana Goldfields has had a roller coaster past year, with former CEO Scott Caldwell resigning and a shareholders dispute. They have also had to contend with workers striking due to concerns over their severance.