The National Schools Track and Field Championships will see a new addition to this year's roster of activities, according to Director of Sport, Christopher Jones.
The disclosure was made on Thursday at a courtesy call paid by the Sport Department to the Level 1 Archery Course being held at the National Racquet Center.
Immediately after Chairman of Archery Guyana, Nicholas Hing, hinted at the need for archery to be introduced to the younger generation, Jones made the historic disclosure, stating, "There is indeed a document which speaks to archery being introduced into the schools nationals."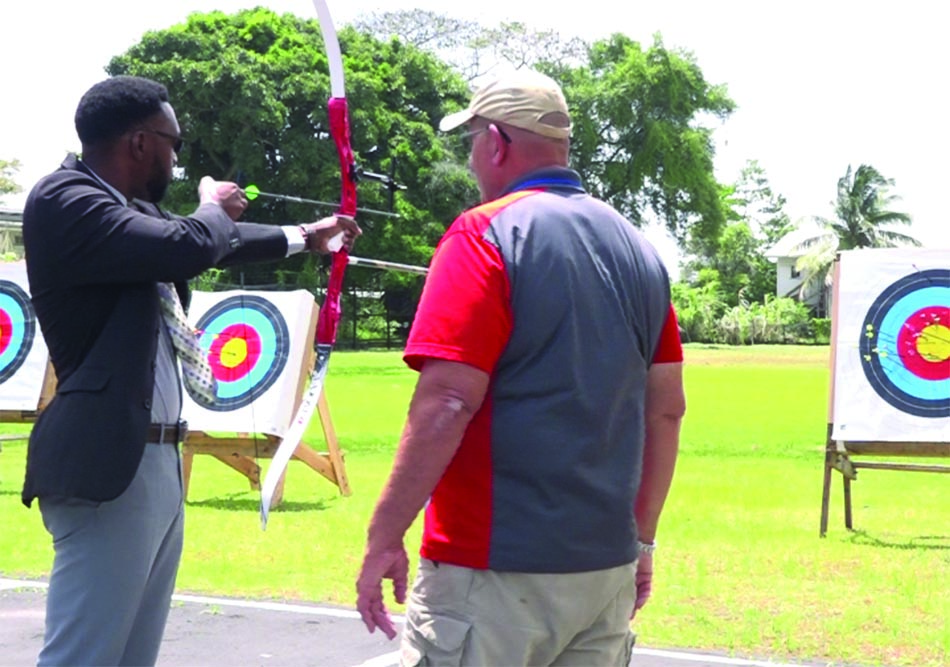 The introduction of the discipline to the National Championships is being considered as a priority, and as such, coordinating and collaborating with Archery Guyana to ensure that the programme happens is a part of the National Sports Commission's (NSC) work programme.
The NSC has already made the necessary provisions for the introduction of the sport come this November, "We have been speaking with Chief Education Officer of the Ministry of Education (MoE), Mr. Hutson, who has assured us that leading into schools nationals this year 2018, we are hoping there will be a special event in which you will see students from Regions 1, 7, 8 and 9 participating in archery. This is history in the making," Jones said.
Although the inaugural hosting of the archery competition will be opened to mostly students from regions One, Seven, Eight and Nine, the Sports Commission plans on expanding the programme to all ten administrative regions by 2019.
"Of course we do not intend to limit this to those regions. All of the participants here, who at the end of this programme will receive a level one certificate, they, too, will be coordinated by Archery Guyana, and we will see them doing the same training programme in the other regions," Jones explained.
Local archers are currently benefiting from an 8-day programme which will result in them becoming certified Level 1 archers.